Graham Reid | | 2 min read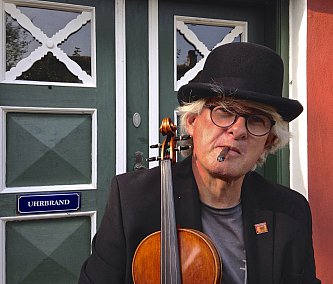 We have already met Seamus Cahill of the ULC Trio, a folk-and-beyond group from Denmark who play music from as far back as the 17th century and are located along the axis between Ireland and Denmark.
Peter Michael Uhrbrand is the U in the ULC Trio and the group embark on a fast and intense New Zealand tour next week (see poster below)
Seamus had his turn at a Famous Elsewhere Questionnaire and now we pass it over to Peter . . .
The first piece of music which really affected you was . . .
Norwegian composer, Edward Grieg's "Morning Mood".
Your first (possibly embarrassing) role models in music were . . .
My friend from school, Brian, had a big brother, Eddie, who was a brilliant guitarist;-)
Lennon or Jagger, Ramones or Nirvana, Madonna or Gaga, Jacko or Jay-Z?
Lennon - Nirvana - Gaga - Jay-Z
If music was denied you, your other career choice would be . . .
Art painting!!
The three songs (yours, or by others) you would love everyone to hear are . . .
My own song, "Laura Katrines Tune" - ULC / Seamus Cahill, "Lough Erne Shore" - The 1st. bridal tune from my village, Soenderho, Fanoe Island, Denmark.
Any interesting, valuable or just plain strange musical memorabilia at home?
Last tour in NZ i bought a special kalimba, I thought it was a special Maori type of instrument - but when I came back home, I found out - it is made in Germany three hours drive from my home...
The best book on music or musicians you have read is . . .
Levon Helm: The Band - Wheels on Fire.
If you could get on stage with anyone it would be . . . (And you would play?)
Tom Waits
The three films you'd insist anybody watch because they might understand you better are . . .
"The Last Waltz" Scorsese - "O Brother Where Art Thou" Cohen Brothers - "Down by Law"
The last CD or vinyl album you bought was . . . (And your most recent downloads include . . .)
Latest CD: (second hand) Levon Helm: Electric Dirt.
One song, royalties for life, never have to work again. The song by anyone, yourself included, which wouldn't embarrass you in that case would be . . .
"The Night They Drove Old Dixie Down".
The poster, album cover or piece of art could you live with on your bedroom forever would be . . .
Front cover photo from Beatles record: Sgt. Peppers Lonely Hearts Club Band.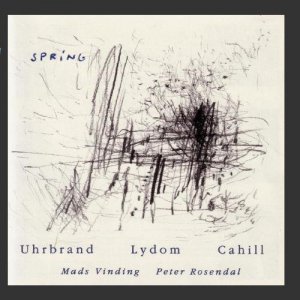 You are allowed just one tattoo, and it is of . . .
One violin f-hole like the Italian violinmaker, Giuseppe Antonio Guarneri (del Gesú) made them;-)
David Bowie sang, "Five years, that's all we've got . . ." You would spend them where, doing . . .?
I will (still) spend the five years playing my fantastic piano, violins and guitars .. writing music, in my quint, little village on Fanoe Island, Denmark;-)
And finally, in the nature of press conferences in Japan, "Can you tell me please why this is your best album ever?"
The ULC Quintet debut CD "Spring" is an exiting and stunning experiment. The three of us (folkmusicians) met those two fabulous jazz musicians. "Folk meets Jazz" as first-movers in Denmark - and besides.... we got five prizes at "The Danish Music Award" - show, that year.