Graham Reid | | 3 min read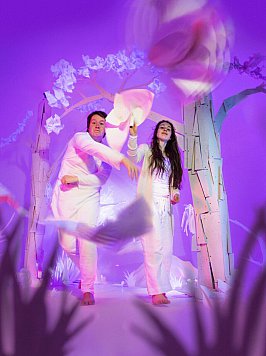 It never hurts to start your career somewhere near the top, as Doprah did. The band fronted by Indira Force and producer Steven Marr formed in 2013 and ther following year supported Lorde at her post-Grammy homecoming gig, released their acclaimed debut EP and were picked by Billboard magazine in the States as a Next Big Sound band.
Their manga/J-pop inspired video for Stranger People got a lot of attention (it premiered in the Sates on the Spin magazine website) and . . .
Touring, interviews and all the rest followed.
What didn't was an invitation to Force to attend the Vodafone New Zealand Music Awards in 2014, despite the band being nominated in the artist of the year category. They were only allocated two tickets to Marr and another band member could make it. It was a ball of confusion . . . but more publicity for the Christchurch-formed band.
With their alt/dream-pop/psychedelic influenced debut album Lucid Visions released today -- in a surreal Max Ernst-like cover by Ryan Achten -- we thought it timely to flick a questionnaire at Marr . . .
The first piece of music which really affected you was . . .
Growing up I didn't really care for lyrics, I just liked the sound of stuff. I'm not sure if it affected me or not but I remember going to sleep listening to American Pie by Don McLean on repeat for hours. I think I was about 10-12 and I still know most of the lyrics over 10 years later.
Your first (possibly embarrassing) role models in music were . . .
My first real album was a Backstreet Boys one, however when I started playing guitar I would have to say it would be Eric Clapton and David Gilmour . . . although I just picked that up from my dad loving them. When I started developing my own taste it was more like Blink 182 and System of a Down. I even paid way more money than I should have for the same guitar as Darian Malakian . . . minus the custom paint job.
Lennon or Jagger, Ramones or Nirvana, Madonna or Gaga, Jacko or Jay-Z?
I like a lot of those people but I'd have to go Nirvana purely based of the actual quality of person/people. Lennon may have written some great songs, but what an asshole.
If music was denied you, your other career choice would be . . .
I'd be an audio engineer but I feel like I can't say that as it still has stuff to do with music....those who can't, teach? I don't know
The three songs (yours, or by others) you would love everyone to hear are . . .
Bob's Cove by Dinosaur Sanctuary. Seriously, look it up.
Georgy Porgy by Toto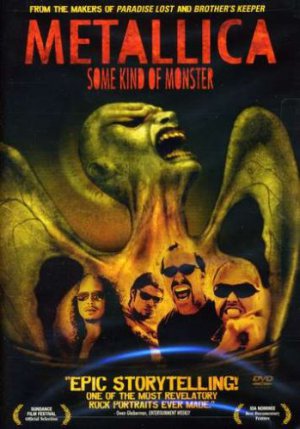 Modern Love by David Bowie
Any interesting, valuable or just plain strange musical memorabilia at home...
Don't actually have anything good sadly, maybe I need to make more of an effort there.
The best book on music or musicians you have read is . . .
I hardly ever read books as I don't really know why. My favourite documentary is Some Kind of Monster about Metallica recording St Anger.
If you could get on stage with anyone it would be?
David Bowie.
The three films you'd insist anybody watch because they might understand you better are . . .
Trash Humpers, Milo and Otis, and The Big Lebowski
The last CD or vinyl album you bought was . . . (And your most recent downloads include...)
I got my sister the Marlon Williams record for her birthday so that counts. Last thing I downloaded was Astro Childrens new EP
One song, royalties for life, never have to work again. The song by anyone, yourself included, which wouldn't embarrass you in that case would be . . .
Don't Dream It's Over. Can't beat a kiwi gone international classic.
The poster, album cover or piece of art could you live with on your bedroom forever would be . . .
The Point by Harry Nilsson. The art is this crazy bit of tapestry and it's one of my favourite records.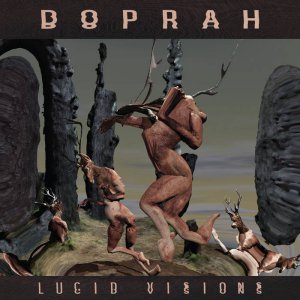 You are allowed just one tattoo, and it is of . . .
No tats for me.
David Bowie sang, "Five years, that's all we've got . . ." You would spend them where and doing what?
5 years of listening to 5 years with Tom Sharples and Sagan.
And finally, in the nature of press conferences in Japan, "Can you tell me please why this is your best album ever?"
Hmmm it took forever and broke me down a bunch of times. Surely that's worth something?