Graham Reid | | 5 min read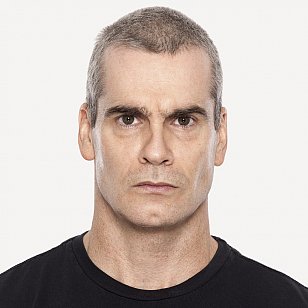 When Henry Rollins first came to New Zealand in 1990 he was a menacing figure. The bellicose and punishing frontman for Black Flag with a reputation for confrontation (his major back-tatt was the Stooges' slogan "Search and Destroy"). And in some ways he didn't disappoint.
He was on a spoken-word tour and when the opening act for his Auckland show dropped out the courageous and nakedly honest Chris Knox -- who was only supposed to be there for about 20 minutes -- filled the space with wit, candour and humour. It lasted about 45 minutes, perhaps more. For Chris it must have felt like more.
However . . .
Henry didn't like it and quite literally got Chris by the collar and threw him against the wall backstage because Chris had dared suggest at the end of his showing that we should welcome Henry to the stage.
There was something along the lines of, "How dare you mention my name" or words thereabouts. Stupid shit really.
Elsewhere had a very different and rather funny experience with Rollins a few days previous -- despite Henry trying to break every bone from my wrist down when we shook hands.
I freely conceded to him I knew little of his harcore music (not entirely true, I had Black Flag albums) but knew a bit about his writing and spoken word stuff because I'd heard him on Harvey Kubernick albums from LA. (Harvey and I had begun a correspondence somehow and he'd generously sent me his spoken-word double album compilations.)
Perhaps because I took Rollins seriously as "a writer", we got on well and after our interview I went back to my day job -- my hand throbbing -- to write up the interview . . . and just very pleased I had not just survived the encounter but left with a much more gentle and friendly handshake. I got the impression I'd proved myself to Henry.
These days -- after his movie appearances, talk shows on television and the attrition of the years (although I'd never suggest the latter to him in person), Henry Rollins has become a much more likable fellow.
And he is coming back to New Zealand, again in spoken word mode, which is very interesting. (See dates below)
So because we've always thought of him as a word man/writer as much as a harcore music guy we thought it appropriate to flick him our Famous Elsewhere Writers Questionnaire.
The first book which really affected you was . . .
Black Spring by Henry Miller. Previous to reading that, I had no idea that literature could be that visceral and unrestrained.
Your first (possibly embarrassing) unpublished literary effort was . . .
I never had any high minded ideas that fell flat. I never had the skill or imagination to attempt to build anything that could topple. I just called like I saw it. There is no unpublished novel or anything.
Do you have any rituals or habits when you are in the throes of writing?
None that I can think of. Often I am working in moving vehicles, rented rooms, film sets, coffee places, etc. I guess I try to limit noise, or at least have some control of the auditory element, so headphones, earplugs and playback are usually with me. I would rather write at night, perhaps that's an answer. I like night time, it's like the world forgets itself and can breathe. Roky Erickson said it best. "In the night, I am real."
If writing was denied you, your other career choice would be . . .
I really don't know what I would do with myself if I couldn't process thoughts and information via writing. Radio work fulltime might be cool. It would be cool to legally murder people as a job. Only bad ones, though. Men.
I live in the right country for that vocation. I guess I liked the idea of writing better. I would have to go with radio. Or murder.
But like I said, only bad men. So, I'm going to stay with radio but leave the option for murder, should something open up.
Three books (yours, or by others) you would love everyone to read are . . .
Ask the Dust by John Fante
Shot in the Heart by Mikal Gilmore
Somebody in Boots by Nelson Algren
Why? I think they are outstanding pieces of wok.
Any interesting, valuable or just plain strange literary memorabilia at home?
I have some signed editions, Thomas Wolfe, Selby, Miller. Hundreds of letters from famous people, dead people, killers. I don't think I have much that is strictly literary, like Alfred Jarry's empty wine bottle or anything. It's never anything I ever really looked for.
I once asked about signed editions of F. Scott Fitzgerald's work and the price was crazy. I have been to a lot of literary landmarks, that's more of my interest. Rooms where Kafka, Arthur Conan Doyle, Twain worked. I went to Hemingway's writing room in Cuba, that was pretty cool.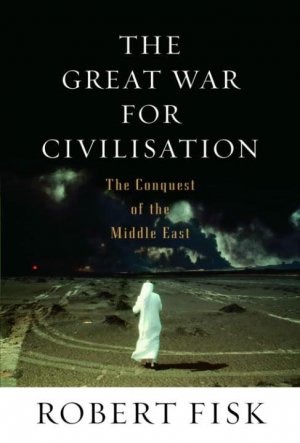 Hardback, paperback or e-book on a long distance flight?
Hardback when I can. The books I read at this point are history or reference, so do a lot of underlining and I drag them around for long periods of time, so a good binding is worth it. I haven't read any literature for a long time.
I have been steadily moving through Robert Fisk's Great War for Civilization on my tablet. I also have the hardback at the house.
If you could ask a long-gone writer just one question, who would that be? And what would you ask?
I would like to ask Marcel Proust how he formulated the overall idea for In Search of Lost Time.
The three films you think were good adaptations of literary works were . . .
The Grapes of Wrath
The Deep
American Psycho
The last book you bought was . . . (And why that one?)
The Complete David Bowie by Nicholas Pegg. I was looking for recording, line up and release information on some of Bowie's albums.
Can you, or do you, listen to music when you are at work? If so, who do you listen to?
Music is almost always on. I usually listen to records I just bought.
The book cover you would wear printed on a t-shirt would be?
Today I Wrote Nothing by Daniil Kharms. Such a gentle face.
You are allowed just one tattoo, and it is of . . .
If I had no tattoos. I think "FUCK IT" across my chest might be cool. If I wasn't so over myself, I would get that one now.
David Bowie sang, "Five years, that's all we've got . . ." You would spend them where, doing . . .?
Alone. Listening to music. Location isn't all that important
And finally, in the nature of press conferences in Japan, "Can you tell me please why your last book is your best work ever?"
I never thought of any writing of mine as best or less than best, etc. I just write. I never wanted to be anything, never aspired to a vocation. So, the writing is just a function of me trying to understand what's around me, in me.
But to answer your question, I would say, "Why is it my best work ever? For the same reason the last one and the one before was. Because you couldn't fuckin stop me from doing it."
Silence would fill the room as the answer is transliterated to the journalists. Faces would turn towards the floor and then someone would ask, "What is your favorite thing to do when you're in Japan?"
An Evening With Henry Rollins
Saturday 27th August, The Crystal Palace, Auckland
Sunday 28th August, Paramount Theatre, Wellington