Graham Reid | | 2 min read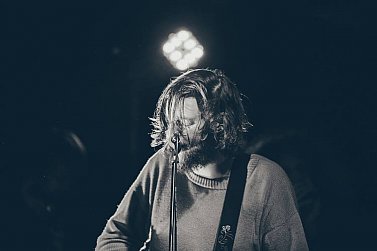 It's fair to say that we probably haven't seen or a heard a band like Auckland six-piece Mice on Stilts for decades, perhaps even ever before.
Their expansive music owes debts to atmospheric prog-rock and romantic classic music with touches of introverted folk and . . .
You get the picture?
Elsewhere was very enthusiastic about their debut EP An Ocean Held Me and first album Hope for a Mourning (one song The Hours was on the long list of 20 nominations for this year's Silver Scroll) and they impressed the audience when they opened for Yes in Auckland.
Songwriter and mainman Ben Morley previously answered one of our general questionnaires but with the band playing Auckland's Kings Arms on October 7 and Wellington's San Francisco Bathhouse the following night we thought it timely to flick him our Famous Elsewhere Songwriter Questionnaire . . .
The first song which really affected you was . . .
There would be many I am profoundly ashamed of. But one that I'd be happy to admit would be something by DC Talk. They were a Christian rock band from the 90s (well by then they were a rock band). As a kid I really enjoyed their songwriting, still do.
Your first (possibly embarrassing) role models in music were . . .
My first serious role models, that I fell head over heels for would be something like Tool. I don't listen to much of them these days but they certainly inspired me to look outside of the pop writing formula. I'm grateful for that.
The one songwriter you will always listen to, even if they disappointed you previously, is?
Townes Van Zandt
As songwriters: Lennon-McCartney or Jagger-Richards; kd lang or Katy Perry; Madonna or Michael Jackson; Johnny Cash or Kris Kristofferson?
Beatles over Stones, Never really listened to either, Madonna, Cash
The three songs (yours, or by others) you would love everyone to hear because they are well crafted are . . .
Daydreaming – Radiohead
Ophelia – Marika Hackman
Motel Blues - Loudon Wainwright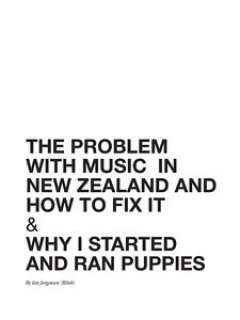 Melody first? Words or phrase first? Simultaneous?
All of the above, I've never been organised enough to have a set ritual for songwriting so it's usually quite the mess.
The best book on music or musicians you have read is . . .
Blink's book on the state of Kiwi music 'The problem with New Zealand music and how to fix it"
If you could co-write with anyone it would be . . .
Finn Andrews
The last CD or vinyl album you bought was . . . (And your most recent downloads include . . .)
Strangers - Marissa Nadler
One song, royalties for life, never have to work again. The song by anyone, yourself included, which wouldn't embarrass you would be . . .
Which song has earned the least money? Probably one of ours, not that one.
One line (or couplet) from a song -- yours or someone else's -- which you think is just a stone cold winner is . . .
Whenever I head 'The General Electric' I get a shiver down my spine. I love that album. And this line from the title track:
'Your holding everything inside, your holding everything inside
Don't it feel good just to be alive, still holding everything inside'
In the context of the rest of the song it is so life giving and makes my heart sing.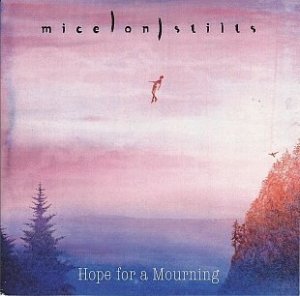 Songwriting: what's the ratio of inspiration/perspiration?
Mostly mucking around or twiddling my thumbs waiting for something to happen. It usually doesn't.
Ever had a song come to you fully-formed like it dropped into your lap?
That is a musical experience I am yet to see.
And finally, finish this couplet in any way you like: "Standing at the airport with an empty suitcase at my feet . . ." (You are NOT allowed to rhyme that with "meet" however)
Can I say a Beatles-esque 'la-la-la'?