Graham Reid | | 2 min read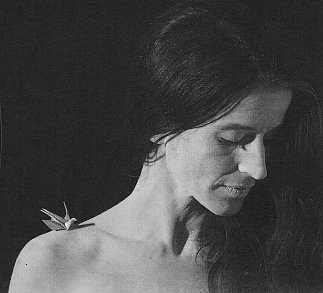 Although her name betrays her origins in Aotearoa New Zealand, we have offered Tui Mamaki a Famous Elsewhere World Music Questionnaire because musically and literally she inhabits a wider world than this place.
Her Mamaku Project, later just Mamaku, embraced the sounds of gypsy and Middle Eastern music alongside some jazz tropes, dub and more.
Her most recent project under her own name Fly goes somewhere else again, it is the poetic product of three years living in, and learning styles and musical traditions of, Bulgaria.
It is a lovely collection of folk-framed tunes wrapped in acoustic guitar and percussion which showcases her sensitive voice. And she is touring is now (see here for dates)
So world music it is, and now here's Tui . . .
The first musician whose music really affected you was . . .
The Mystery of the Bulgarian Voices album (meaning a choir of 40 or so women!) + the soothing clang of Japanese Koto Music.
Your first appearance on stage before an audience was . . . (And you were how old?)
If singing on a Marae counts, age 7. I sang an old French song my grandmother taught me.
If music was denied you, your other career choice would be . . .
A dancer or a calligraphy artist.
The three songs (yours, or by others) you would love everyone to hear because they are so emotionally moving are . . .
- Zora Se e Zazorila by Eva Quartet
- Dounia by Rokia Traore
- Karadja Duma Rusanki by Nedyalka Keranova
The most unusual place you have performed would be . . .?
In an abandoned village, in front of a nuclear power station, in Doel, near Antwerp.
The most important book you have read is . . .? And why?
The Artist's Way by Julia Cameron, because it has empowered me to transcend my own limitations in life, art and performance.
If you could get on stage with anyone it would be . . . (And you would play?)
I would get on stage with Rokia Traore and perform some vocal arrangements of my songs together.
The three films you'd like anybody watch because they might understand you better are . . .
The Brother of Sleep, Latcho Drom and Black Cat White Cat.
The last CD, vinyl album or download you bought was . . .
Some vintage Balkaton vinyls in Sofia, including the phenomenal Nedyalka Keranova.
When you travel, what is it you most miss about your home country?
The ocean.
The artist you most admire would be . . .
Bjork. For her ceaseless exploration.
Your favourite meal to share with friends would be . . .? (Care to share a simple recipe?)
A soft boiled egg. Nothing beats a soft boiled egg.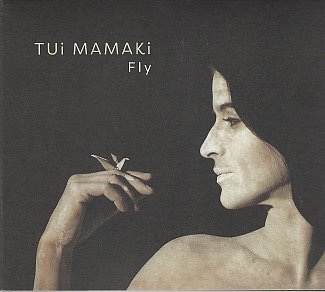 Do you practice every day, and if so for how long?
Most days. From 20min to 3hours, depending on the upcoming projects.
David Bowie sang, "Five years, that's all we've got . . ." If that were true, you would spend them where, doing . . .?
I would do what I am doing now: be based in the bush, with daily contact with the ocean / loved ones, and I would share my love / gratitude through live music, in beautiful resonant spaces like churches, caves, theaters and galleries, all the while collaborating with inspiring musicians!
And finally, do you have any unrealised goals in music?
I'd like to create an album of original polyphony. Only voices, but treated as orchestral instruments.