Graham Reid | | 5 min read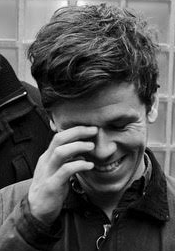 Ireland's Young Folk may not be a familiar name to most but they did pop up at Elsewhere in 2015 with their debut album The Little Battle, of which we said, "A band you could miss entirely and therefore not miss at all, but if you catch them you'll be caught".
Time to get caught then because the four-piece -- three Irish, one Kiwi -- with serious pedigree is touring in New Zealand soon (dates below).
Those who have followed Irish folk and folk-rock might recognise the surname here of their singer/guitarist . . . and yes, Anthony is the son of George from the famous Fureys.
They are an acoustic/harmony band with deep folk roots but very much in the vein of contemporary artists like Fleet Foxes and Midlake (whom they have opened for).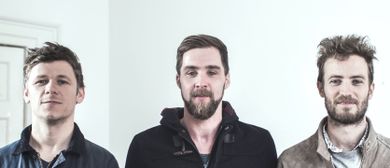 They have toured extensively, released an acclaimed second album First Sign of Morning and come trailing enthusisatic reviews for their concerts.
Let us then hand over one of our Famous Elsewhere Questionnaire's to Anthony Furey . . .
The first piece of music which really affected you was . . .
Bright Eyes - I'm Wide Awake its Morning. That whole album struck a chord with me the first time I heard it. From start to finish it's just pure perfection for the brokenhearted.
Your first role models in music were . . .
Paul Simon , Ella Fitzgerald, Ryan Adams.
There's a lot more, but I'll stick with those three for now.
Lennon or Jagger, Ramones or Nirvana, Madonna or Gaga, Jacko or Jay-Z?
Lennon, but who's Lennon without McCartney and who's McCartney with Lennon. I'll still go for Lennon over Jagger.
Ramones, don't need any time to decide that one.
Madonna, only because I was dragged up listening to her by my three elder sisters.
Jacko, he is to pop music what Ali is to boxing. The Greatest!
If music was denied you, your other career choice would be . . .
Hahaha.. I feel like music has been denying me ever since I decided to go down the musical route. I've never really thought about something else, but if my arm was twisted, I's say a chef.
I've been told that I'm a great cook.
The three songs (yours, or by others) you would love everyone to hear are . . .
My favourites songs change like the Irish weather, but as of now Sam Cooke - A Change Gonna Come
Frightened Rabbit - Poke
Father John Misty - Honey Bear
Any interesting, valuable or just plain strange musical memorabilia at home...
A few years ago we played at the Stampede City Sessions in Calgary where we were given White Smithbilt Hats from Tourism Calgary and made honorary citizens of that amazing city.
I have that hat hanging up in my living room, but only throw it on every so often when I put on an old western movie or do my best Garth Brooks impression. Ohhh I got friends.....
The best book on music or musicians you have read is . . .
I've only read one book about a musician and that was the biography of Nick Drake by Patrick Humphries. I love everything about Nick Drake... gone before his time and wrote beyond his years.
If you could get on stage with anyone it would be?
Ryan Adams & Conor Oberst (Bright Eyes)
The three films you'd insist anybody watch because they might understand you better are . . .
- Zombieland
- Life Aquatic
- Singing in the Rain, it's a very old memory of mine watching it when I was a nipper with my mam!
The last CD or vinyl album you bought was . . . (And your most recent downloads include...).
Villagers - The Art of Pretending to Swim . I bought the Vinyl that came with the CD and the download code. A triple treat purchase.
One song, royalties for life, never have to work again. The song by anyone, yourself included, which wouldn't embarrass you in that case would be . .
Pogues - Fairytail of New York, easiest question I've ever been asked.
Mr Shane McGowan reportedly earns a half a million a year from that one.. cha ching!!
The poster, album cover or piece of art could you live with on your bedroom forever would be . . .
I'm going to be biased here and say the artwork on our album First Sign of Morning.
It was done by a very talented Irish man, Colm Mac Athlaoich and I just adore it.
The cover on that album is an illustration of many different characters and stories from each of the 11 tracks that are on First Sign of Morning.
You are allowed just one tattoo, and it is of . . .
I've a few on my body already, but if I were to choose, I'd say the one I have on my left arm. It's a simple line drawing of whale reading a book with a magnifying glass.
David Bowie sang, "Five years, that's all we've got . . ." You would spend them where and doing what?
Travel, travel and travel. I would make sure that I'd get lost for a while travelling around the globe but I'd stop off every so often for some friend and family time.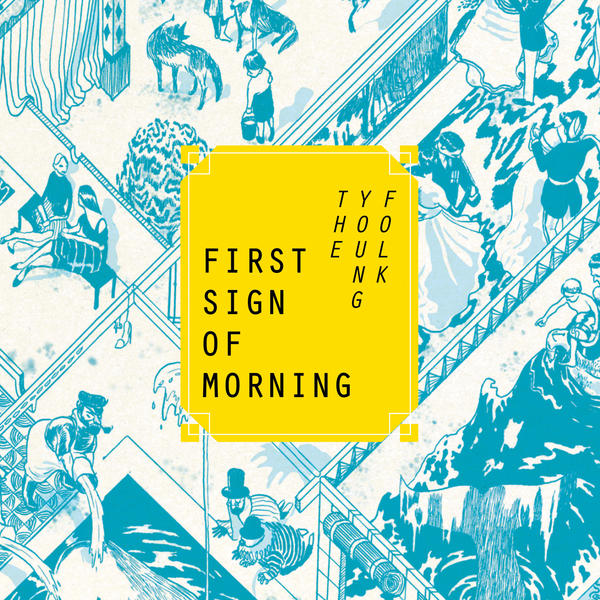 And finally, in the nature of press conferences in Japan, "Can you tell me please why this is your best album ever?"
We gave First Sign of Morning a lot more time and breathing space when we were recording it than our debut album, The Little Battle, which was completed in 5 days.
We see it as a growth in our musical abilities, writing & composing and we had a kickass producer Gavin Glass at the reins pulling us left, right and centre, to get the best out of us.
What I love about First Sign of Morning... it's a grower with a lot of fictional writing, an album that I think people will have in their collection and continuously go back to.
Oh and did I mention.. IT'S AWESOME!!
.