Graham Reid | | 2 min read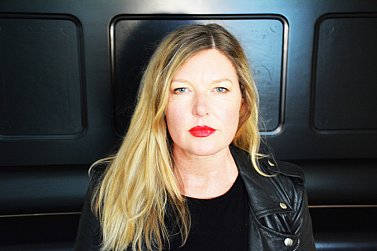 It has been six years since indie-folk artist Steph Casie released her debut album Whisper and Holler, and album which went top five on the New Zealand Independent Music chart and earned her some strong international notices.
Her new album The Seats in My Car fond her most dialing things down into intimacy at Lee Prebble's studio in Wellington.
With some fine musicians on call, the album (reviewed at Elsewhere here) almost seems like a resetting of her musical compass, and the new direction sounds promising. You can hear thre album on Spotify here.
After a release show in Paekakariki last week she takes herself on short tour around the centre of the country. (see dates below)
Time then for Steph Casey to answer out songwriter questionnaire . . .
The first song which made you think, 'Now that's a well crafted piece of work' was . . .
Sidewalks of the City by Lucinda Williams. Beautiful, irregular but sublime rhyme schemes that are completely natural and conversational.
Complete this sentence: The first song I wrote was . . .
when I was 14 – a song about my best friend who I was missing because my family had just moved to another town.
The one songwriter you will always listen to, even if they disappointed you previously, is?
Mary Gauthier
As songwriters: Lennon-McCartney or Jagger-Richards; kd lang or Katy Perry; Madonna or Michael Jackson; Johnny Cash or Kris Kristofferson, Beyonce or Janelle Monae?
Jagger-Richards, KD Lang, I have to to choose?, Johnny Cash, Janelle Monae
The three songs (yours, or by others) you would love everyone to hear because they are well crafted are . . .
Lucky Stars – Don McGlashan
Poison & Wine – The Civil Wars
Drunken Angel – Lucinda Williams
Melody first? Words or phrase first? Simultaneous?
Melody first
The best book on music or musicians you have read is . . .
Robbie Robertson's autobiography, Testimony.
If you could co-write with anyone it would be . . .
My slightly scatterbrained cat Lola. I'm picking she'd have a whacky turn of phrase.
The last CD or vinyl album you bought was . . . (And your most recent downloads include . . .)
Caroline Easther – Lucky. Most recent downloads are Brandi Carlile – Daytotter Sessions. Turin Brakes – We'll Be Here.
One song, royalties for life, never have to work again. The song by anyone, yourself included, which wouldn't embarrass you would be . . .
Old Man – Neil Young
One line (or couplet) from a song -- yours or someone else's -- which you think is just a stone cold winner is . . .
You drive me stone out a my mind. From the song Save Me, written by Nina Simone, covered by Aretha Franklin.
Songwriting: what's the ratio of inspiration/perspiration?
40/60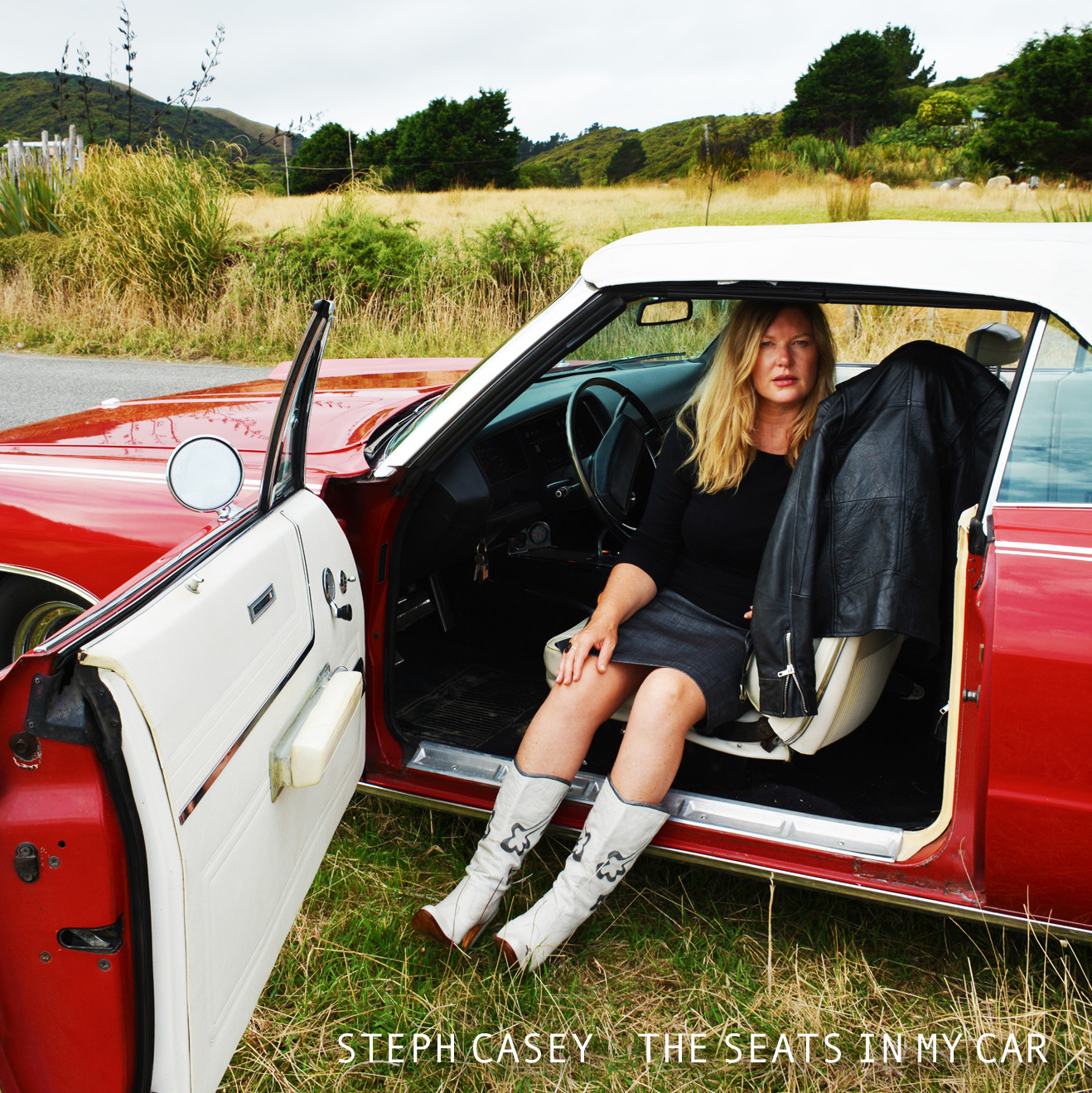 Ever had a song come to you fully-formed like it dropped into your lap?
I had a spell of a few weeks where fully-formed songs would arrive in dreams at 5am. I'd wake up, sing the song into my voicemail and go back to sleep. I'd later have no memory of doing it, and get up and think "oh look – someone left me a message".
And finally, finish this couplet in any way you like: "Standing at the airport with an empty suitcase at my feet . . ." (You are NOT allowed to rhyme that with "meet" however)
Standing at the airport, empty suitcase at my feet
Delete delete delete hmmmm, NO, delete delete
My usual writing process!
The Seats in My Car album release tour
Aug 17: Lucky Bar and Kitchen, Whanganui
August 24: Third Eye, Wellington
December 6: Le Cafe, Picton
December 7, Mussel Inn, Takaka