Graham Reid | | 7 min read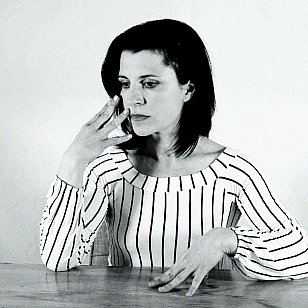 When we reviewed the debut album by Kate Owen, Not a Proper Girl, we noted her associations (Lyttelton, producer Ben Edwards) and how impressive this album was.
What we didn't know was that Kate Owen wasn't Kate Owen. And how interesting and tragic her backstory was.
To find out more, read on . . .
Where did you grow up, and with who?
Kate Owen was born Kate Anastasiou into a Greek/Romanian community in Wellington. Her father, Con, was a refugee from Romania, and her mother was Barbara Owen, a teacher from Nae Nae.
The extended Greek community, including my grandparents also lived in Wellington. I had one sister Melissa who was two years older than me.
Was music an important part of your childhood?
I grew up typical baby boomer daughter. Listening to my parents Beatles, Rolling Stones and Helen Reddy. I also remember Linda Ronstadt records. Even Barbra Streisand. I remember the day John Lennon died and how sad my Mum was.
My mother that took me, at the age of ten, to Ngati Poneke marae in Wellington where I picked up the guitar for the first time. We were given the opportunity to learn piano, but my real connection with music was very tactile when I discovered guitar and was desperate to be able to play it.
After suffering a long, hideous battle with multiple sclerosis and depression, my mother, Barbara Owen took her own life in 1996
In the aftermath, my song writing and music became a way to process and work through the trauma and grief that followed my mother's suicide. Having been such a major influence in my need for music, I chose to take my mother's maiden name as her artist name. And so, my mother lives on in my songs, in my writing, in my name and in my heart.
What are your earliest childhood memories of music which really affected you . . .
I was always in awe of female vocals on the records I listened to. I always imagined what it would feel like to be able to make the kinds of sounds Linda Ronstadt or Barbra Streisand made. On marae again the sounds of the chants and wails. And drums. Drums always got me on the records.
And then there was the stories in the songs. I would get lost in the imagery … especially of Beatles songs.
Was there a time when you felt it was going to be music and nothing else?
I think I always knew. But I had to cast of the shackles of my conditioning. And that took half a lifetime.
As a daughter of a refugee who valued security, there was always pressure to succeed and to prove myself. This meant having a stable career and a 'real' job. Music was never an option as a 'job'.
So guitar and songs writing always had to fit in around trying to be a good 'adult' earning 'money'.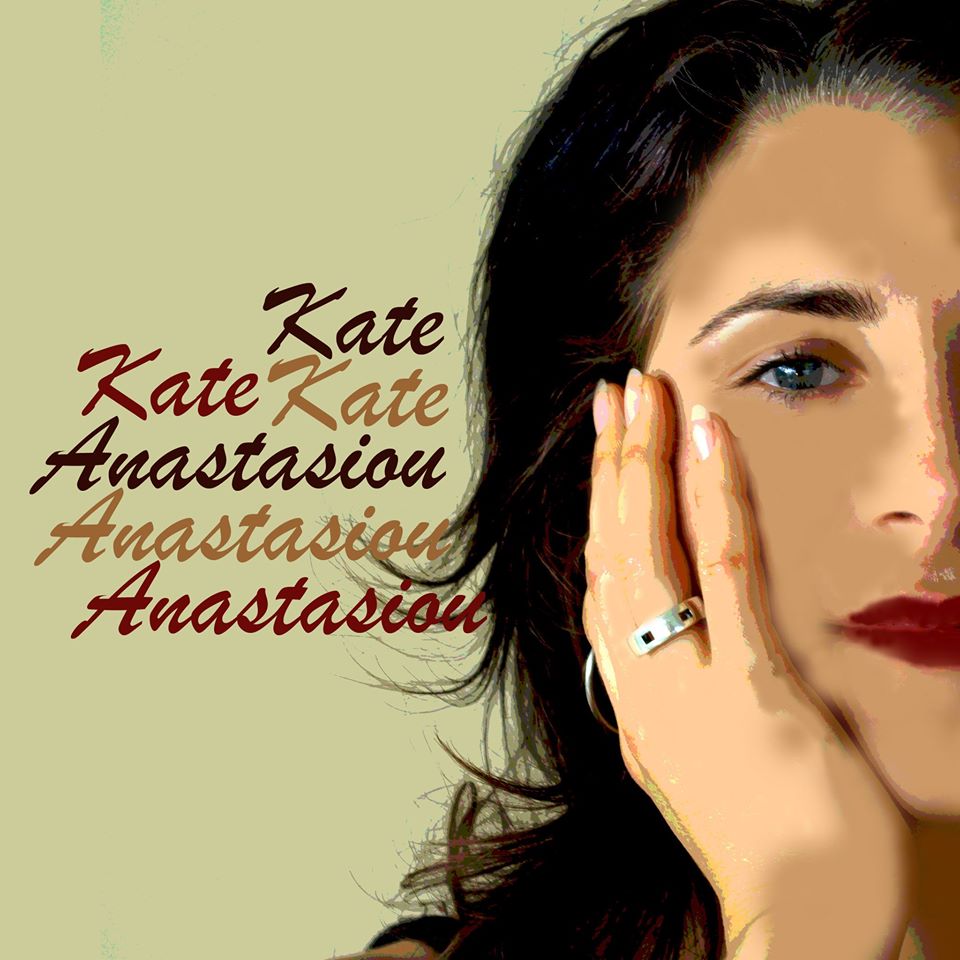 Slowly the plan emerged. When I had enough "money" from being a good grown up I would play music full time. I was always trying to live two lives. Have a 'profession' and be a musician. I had been taught these two things were polar opposites.
I went to law school. Dropped out. Worked at the local student radio station and then spend two decades retraining and working mainly in TV, radio and arts admin. No matter if I was retraining or in employment I was always working on music.
As a teenager trying to learn songs off the radio. Always spending wages on singing or guitar lessons. By the time I was 33 this approach found me at jazz school in Auckland, but I still tried to work at the same time (as a video editor at night and in weekends ) along side jazz school. Madness, but also a financial imperative.
My time working at RDU definitely solidified my drive to be a musician. I was exposed to so much incredible music. I remember getting free tickets to Bjork through the station and being mind-blown.
My guitar, learning to play and play songs, and song writing was with me from then on.
When you started on your music career were people around you supportive or did you have to find those people?
My musical 'career' definitely started in Christchurch. Until then I was firmly a bedroom player.
In 2009, I found my place in Lyttelton when brought down from Auckland (for a video editing contract at Whitebait TV); which was a hub of musical inspiration and creative energy. It seemed like there were people playing music everywhere. I started an Open Mic at Wunderbar Lyttelton and ran that for 10 years.
After the earthquakes my partner at the time (who was playing music full time in Christchurch) said to me "When will you be good enough to perform for a living?".
He frog-marched me up to a venue owner one night I went to see him play and said "This is Kate, she is a musician, she's looking for gigs".
Within a few months I was playing full time. But mainly covers. But I was always writing. And learned quickly that I could use those 2 or 3 hour paid gigs to play my own music, and saw how my songs developed from being played live.
The first song of yours which you really felt proud of was . . .? And why that one?
Wow. That's a super hard question. I remember writing Heathen's Prayer (it's on the album). I remember thinking "this song captures the feeling I'm trying to deal with. The melody and the words'. It's about getting horrifying news and dealing with cataclysmic grief when you still have to exist in the world.
Any one person you'd call a mentor, angel on your shoulder or invaluable fellow traveller?
Carmel Courtenay. When I moved to Lyttelton she was running Volcano Radio, an amazing volunteer driven radio station broadcasting out of the only high rise in Lyttelton. Here's a recent interview.
She also had epic Sunday Sessions at Freeman's restaurant every Sunday. She would invite all sorts of musicians to play with her and taught me the power of turning up to music with everything you have when playing live.
She is an astounding musician and model for me what musical sovereignty looks like in a woman. Still does.
Where and when was the first time you went on stage as a paid performer?
It's gone now. Almeidas, 2011.
Ever had stage fright or just a serious failure of nerve before going on stage?
I get most nervous when I play my own songs. Or if I am a bit out of my depth technically. Once when I did a classical guitar recital though I almost couldn't play I was shaking so much. I know I'm dealing with serious nerves when my knees shake. This ONLY seems to happen when I'm playing my own songs, if audience is super attentive, or close friends or family are in audience.
As a songwriter, do you carry a notebook or have a phone right there constantly to grab ideas they come? Or is your method something different?
Yes. Audio memos on phone.
What unfashionable album do you love as a guilty pleasure?
'Guilty' Barbra Streisand and Barry Gibb. Nostalgic … and I just find the blend of voices cool, and she is such a powerhouse of a vocalist.
Any piece of advice you were given which you look back on which really meant something?
My friend Tui Mamaki (www.tuimamaki.com)
Said this when I did a vocal workshop with her in my early 30's.
Tui: Who here wants to perform?
Me: I just want to learn to sing better.
Tui: Why don't you want to perform? A song completes it's sound when it is heard.
I don't know if this is exactly how she said it. But I took that she meant that music changes when it is witnessed by an audience. Gave me permission to WANT to perform that was outside of myself. Bigger than me.
It's after a concert and you are in a hotel room or back at home, what happens then?
I sometimes feel sad and lonely. I haven't spent much time building a home. Most of my human connections are outside of the home. So sometimes it feels very isolated. But sometimes that's exactly what I need.
Is there any fellow artist you admire for professional and/or personal reasons?
This admiration comes I think from my unexpressed younger self. The self not lived.
Zoe Scott (foxtrots). She came to my open mic at Wunderbar when she was 16 years old. Her mother drove her from Geraldine to play and she blew us away. She is living the life I wish I had when I was her age. She asked me once what she should do if she wanted to be a musician (god knows why she thought I knew). I said "Buy a van and tour. Live as a musician. Don't try and be someone else.". She did.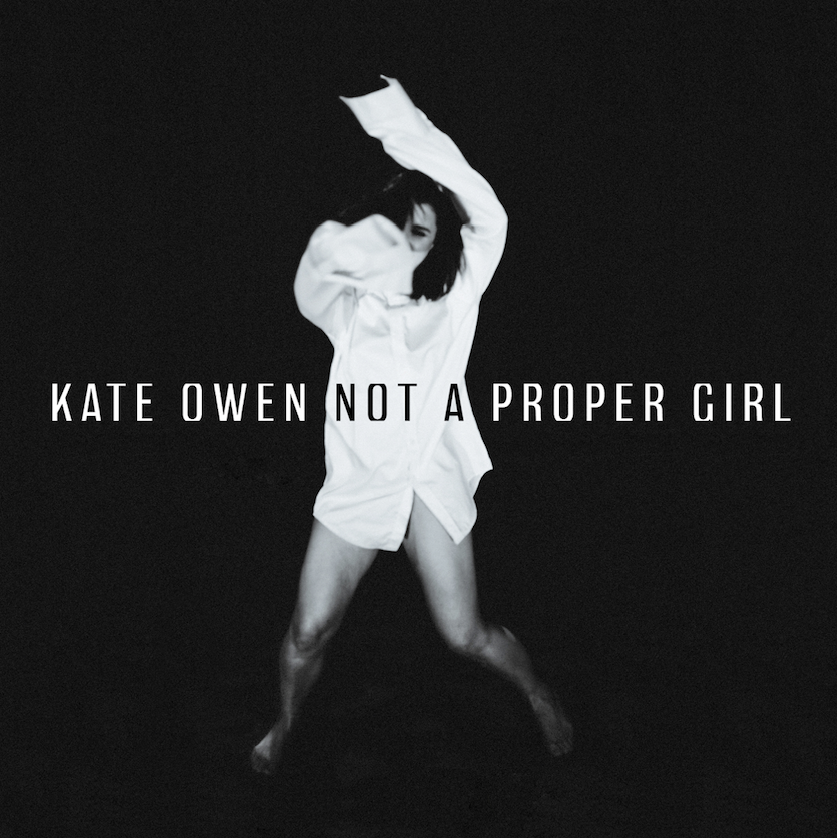 And I opened for her at a few shows before Christmas as saw how she has grown as a woman and as a musician. So very proud of her.
And finally, where to from here for you do you think?
Collaboration and kick ass live shows. That is what I want to do. I want to create really awesome music grounded in live shows. I also want to be able to do more live solo. Work with Abelton, but also have some long term projects with other musicians.
I don't want to always do music without drums and bass anymore which is what I did for a long time!
For more on Kate Owen and to buy her album see her website here.