Graham Reid | | 4 min read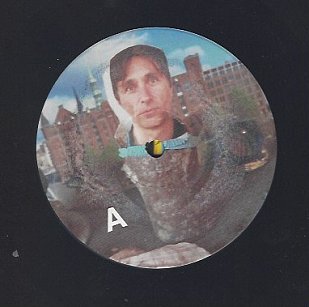 In a career stretching more than 40 years, Graeme Jefferies (under his own name or with the Cakekitchen) has made some fascinating, left-field but accessible music which seems to be more appreciated and acknowledged internationally than it is on his home turf.
His music has been released on Flying Nun (back in the late Eighties) and international indie labels such as Homestead and Merge among others, and Jefferies has lived in London, France, Australia and Germany.
It's a big story and when we wrote about his fine new album Trouble Again in This Town we neatly sidestepped filing in details of that long career but referred readers to this article at audioculture.
Time then for Graeme Jefferies to answer some questions . . .
.
Where did you grow up, and with who?
Stratford Taranaki. My Dad left when I was 8 so I was brought up by my mother ( solo parent) and with my older brother Peter.
Was music an important part of your childhood?
Very important.
What are your earliest childhood memories of music which really affected you . . .
First remembered songs that floated my boat were the 7 inch singles Paperback Writer/Rain and Dedicated Follower of Fashion/Sitting on my Sofa . More the overall melodies and the things as a whole than the lyrics.
Was there a time when you felt it was going to be music and nothing else?
Yeah, I got a guitar for Christmas when I was 13 and wasn't much interested in much else other than music and playing and writing it after that.
When you started on your music career were people around you supportive or did you have to find those people?
My mother really was. She got me the guitar in the first place. As a career I suppose for New Zealand the youth crowd of New Plymouth were the first lot to push the car up hill. Internationally Dirk Hugsam of Kaufbeuren Germany, Phillipe Douset of Paris and Ken Katkin of New York were absolutely essential in floating it off shore and away from the New Zealand Industry.
The first song of yours which you really felt proud of was . . .? And why that one?
Probably Nothing That's New. It was written in 1979 and not issued until 1987 but that one was a step forward in a lot of ways. I feel the vocal melody and the music was an early high water mark on that song. Closer to the gap between what you think you have and what you actually have.
Any one person you'd call a mentor, angel on your shoulder or invaluable fellow traveller?
My lucky star. I think we all have some sort of spirit guardian and my one had to work overtime and on weekends to stop the boat sinking a lot of the time. I think it would have been too lonely a road without this guardian on board. It's like a form of inner peace that can't be broken when you have this sort of helper on board.
Where and when was the first time you went on stage as a paid performer?
Summer of 1979 in Ponsonby.
Ever had stage fright or just a serious failure of nerve before going on stage?
It comes and goes. The first show of any tour is always a bit of butterflies in the stomach. It depends on what happens to you in the last ten minutes before you go on. One has to stop and centre oneself in a kind of meditational fashion to stagger up there.
It's important to isolate oneself before going on. Even if it means locking to door in the loo if that's the only place where you can be where everyone else isn't.
The mechanics of putting on the guitar, retuning and adjusting the microphone and stuff tend to help get past the nerves. It's the having something to do up there before you start that makes it all move forward.
If I didn't have an instrument to play I think it would be 150 times harder to just get up there.
As a songwriter, do you carry a notebook or have a phone right there constantly to grab ideas they come? Or is your method something different?
Yeah, I always carry a sheet of lose paper and a pen. I write a lot of versions of words to the melodies that seem to float to me through the ether so one never knows which version will be the best one. The more the merrier. Song lyrics are often a combination of many edited versions over a period of time.
What unfashionable album do you love as a guilty pleasure?
The first Leo Sayer album before he felt like dancing. The music was written by David Courtney and the combination of David's music and Leo's sad bear lyrics was a whole different kettle of fish fingers than the later stuff he did.
Any piece of advice you were given which you look back on which really meant something?
Yeah. Don't follow the crowd and do exactly what you feel you should. Be your own boss. Cool is often uncool and uncool is often cool.
It's after a concert and you are in a hotel room or back at home, what happens then?
It usually takes a long time to wind down. So a drink and a natter are the usual ways to diffuse the endorphins. I really like talking to the audience after the show. So the ones that hang around until after the merchandising and the packing up of the stage tend to be the party people one parties with at the end of the evening.
Is there any fellow artist you admire for professional and/or personal reasons?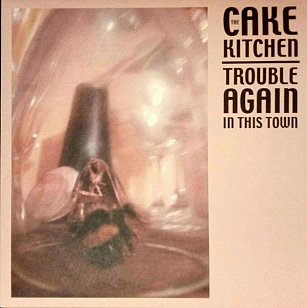 David Kilgour. He has always remained very modest and down to earth and just got on with doing what he wanted to do. For somebody who put so many other bands on the map he has remained pretty unaffected by the hype and the industry.
In a modern day sense someone like Sufjan Stevens or Basia Bulat have also floated my boat through the quality of their writing and the way they present it in a not a big star type way.
And finally, where to from here for you do you think?
The Covid 19 thing stymied my overseas tours and audience access. So I'm looking at touring and playing more extensively in New Zealand for the first time in a long while.
Usually, I just did Auckland on the way out but now I am looking at playing local shows for a change. It's a good thing to try and not such an easy audience as the 17 years I didn't play here mean I more or less have to reprove myself here again . . . which is always a good challenge.
You can buy the Cakekitchen Trouble Again in This Town album through bandcamp here.