Graham Reid | | 4 min read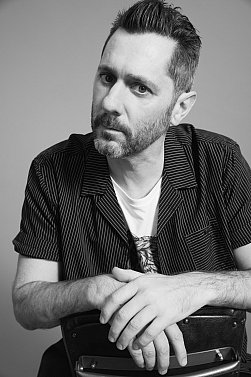 As Sola Rosa, Andrew Spraggon has delivered a series of crafted albums which have edged towards soul-funk but sometimes have pulled back to more mellow moods.
However his new album Chasing the Sun is a fully retro-fitted and classy channeling of classic late Sixties/early Seventies soul-jazz/soul-funk with a series of guest vocalists and horn players who really bring it home.
We have reviewed it here and have also interviewed Spraggon way back in 2012.
But now we thought we'd find out more about the man behind the beats and sounds, and the shimmering and warm name Sola Rosa . . .
Where did you grow up, and with who?
Howick, East Auckland with my my folks and two brothers.
Was music an important part of your childhood?
There was always music in the house. My father had a moderate yacht rock collection and my brothers introduced me to punk, post-punk, new wave etc.
What are your earliest childhood memories of music which really affected you . . .
Discovering my neighbours piano aged 7. That was a revelation.
Was there a time when you felt it was going to be music and nothing else?
From about age 11 I knew I wanted to have a career in music. I remember drawing images of my cool fictional band on stage all over my school books, creating logos and all that. I also recall at that same age thinking that I wanted to end up making film soundtracks one day.
When you started on your music career were people around you supportive or did you have to find those people?
Not really. My folks were supportive in that they paid for my keyboard lessons and bought me a Roland Juno 106 which was a big deal back in the 80's, but I remember them saying that a music career was not something to be taken seriously. Back then there were not a lot of professional bands making a living off music in NZ. There was an attitude that Kiwi music was not to be taken seriously, with the exception of a few mainstream acts.
I found like-minded people at school and we formed a band, I organised events at local halls and places like Parnell Library Hall and Grey Lynn Library Hall and brought in other bands to the lineup. Pretty ballsy for a teenage kid. No security or anything. One of them ended badly in violence.
The first song of yours which you really felt proud of was . . .? And why that one?
To be honest I'd have to say For The Mighty Dollar feat. Kevin Mark Trail & Sharlene Hector off the new album. That was the first time I can recall really feeling like I'd crafted a good song.
Any one person you'd call a mentor, angel on your shoulder or invaluable fellow traveller?
My partner Jane. She's been with me through the good, bad and ugly. A music career is not an easy path so its important to have those people around you that lift you up and keep you grounded at the same time.
Where and when was the first time you went on stage as a paid performer?
30 Dec 1999 – The Gathering, Takaka.
Ever had stage fright or just a serious failure of nerve before going on stage?
Yes, I'm not always a confident performer. I don't consider myself a front man. I think the scariest moment for me was performing at Raggamuffin in Rotorua in front of 30,000 people. I remember making so many mistakes purely because I was super anxious.
As a songwriter, do you carry a notebook or have a phone right there constantly to grab ideas as they come? Or is your method something different?
I don't really consider myself a songwriter, more a beatmaker, though those beats end up becoming songs. My method of writing usually starts with an idea that is inspired by a sample. Then I add layers and eventually collaborate with other musicians. The track evolves from there and then I approach singers and send them various beats.
What unfashionable album do you love as a guilty pleasure?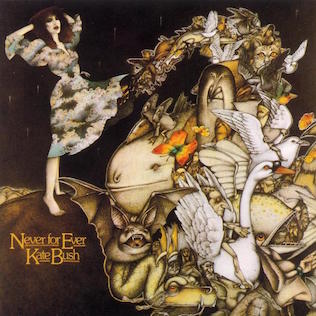 Kate Bush – Never for Ever. Fell in love with Kate Bush's music many years ago. Still like to listen to her early albums from time to time. One of the greats in my humble opinion.
Any piece of advice you were given which you look back on which really meant something?
Get a contract/agreement upfront for EVERYTHING!
It's after a concert and you are in a hotel room or back at home, what happens then?
Glass of whiskey and Netflix. Or glass of whiskey and a hang with the band.
Is there any fellow artist you admire for professional and/or personal reasons?
Kevin Mark Trail – one of the best human beings I know. Love to work and tour with him.
And finally, where to from here for you do you think?
Normally I would have said that I'd be doing album promo, touring to support the album etc. but now – who knows. I had big plans to tour this album through the UK/EU etc. but that's all up in the air. There are however pros and cons to this new sporadic lockdown life in that I have more time to spend making music. I have already started on album number eight.
.