Graham Reid | | 4 min read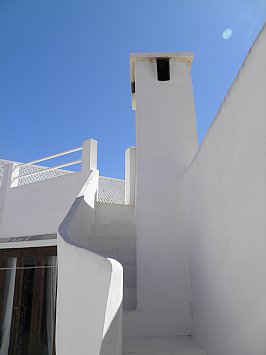 The deserts and mountains of Morocco have seen a bewildering array of oddities: Egyptian zombies; Carrie, Samantha and the other Sex and the City gals traipsing through the sand; Jesus tortured and flecked with blood; a time-travelling highlander from Scotland trying to return home; a rather camp Alexander the Great . . .
But more interesting than these – characters from movies shot on locations which can stand in for Egypt, Abu Dhabi, the Holy Lands and just about any other dusty, mountainous or endless sandscape – is the real Morocco.
This is a place where there are goats in trees eating argan nuts, nights of the deepest black beneath a canopy of numberless stars, camels on a lonely beach and Berber musicians appearing from the shimmering desert to play around a warming fire as the cool evening settles.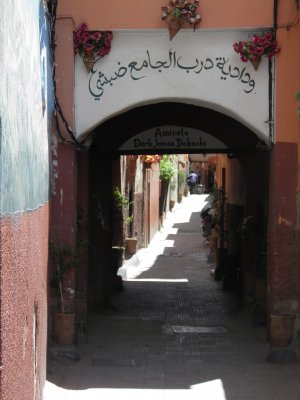 If those vast deserts and often snow-capped mountains are frequently a dusty yellow-grey or sun-bleached brown, urban Morocco can be a riot of colour where shops offer a blazing array of striped materials – often gold, burnt orange and deep azure – and carefully tended pyramids of spices in a market can shine deep red, lemon and green under a flat sun.
Marrakech – a city of some 800,000 – can seem like two distinct places: the souks by day are crowded with hawkers, the wares from shops stacked outside almost blocking the narrow alleyways, the passageways a collision of donkey carts, people on bicycles, ambling tourists and locals going about their busy business.
At night however, all of these disappear and the labyrinth of lanes becomes silent, save for the odd cat scratching at a doorway, the rustle of someone sleeping under a blanket or the distant sound of exotic music from a radio in an upstairs room.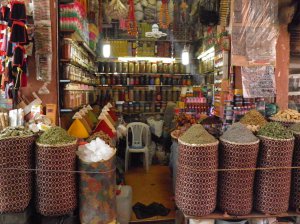 Morocco is magical at either time and its diversity offers rewards for the curious tourist. From the call of a mezzuin in a mosque echoing across a city, to sweet mint tea on a terrace overlooking a marketplace to a vivid red sun setting into the vast Atlantic, here is a country – safe, friendly and often very cheap – where a series of moments connect to make for a fuller picture.
Given the climate, colours, cuisine and exotic culture the country offers outsiders, you can see why fashion designer Yves Saint Laurent had a second home here.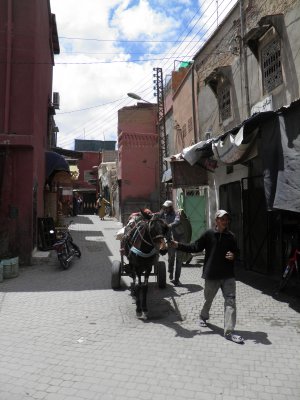 His beautifully landscaped retreat at Jardin Marjorelle outside the city walls of old Marrakech – where bright yellow pots resonate against the blue walls of the house and cacti dot the lush gardens – is where he would come to refresh himself. The ever-dapper designer could relax in bare feet and a loose-fitting djellabah (robe) and chose to have his ashes scattered here in 2008 after his death in Paris.
If cities like Marrakech can be a bustle of carts, cars, scooters, cyclists and people all competing for space on roads (and sometimes footpaths), Morocco also offers escapes.
The Atlas Mountains beckon, but many New Zealanders – from a nation surrounded by sea – gravitate to the Atlantic coast where a small town like Essaouira boasts an admirably long beach of white sand.
With a population of around 70,000 – and within the old walls where most choose to stay there are considerably and comfortably fewer than that – Essaouira is an r'n'r retreat from the haste of the bigger cities.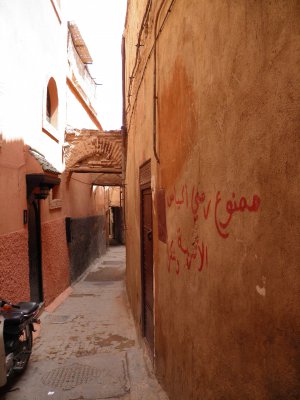 At sunset, tourists and locals alike gather along the low wall at the foreshore near the busy fishing port and citadel to quietly contemplate the end of another day.
Within the walls are markets and small museums, shops of antiques (some old, some recently minted no doubt), tiny shops filled with vivid bolts of silk, cotton or wool, and the temptations of street food, ice-cream, oven-fresh bread and fresh fruit.
As with many people, we rented – with my son and his partner – riads in Marrakech and Essaouira, each a beautifully designed and inexpensive private home.
Behind anonymous, thick wooden doorways in small lanes they opened up to reveal a spacious house built on several levels around an open-air central courtyard.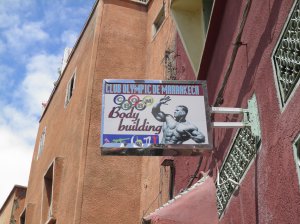 There were also roof gardens, where we would have breakfast in the morning after visiting the nearby markets for fresh bread, fruits and coffee.
In the late afternoon we would return here and, by being three or four storeys up, could hear the murmur and buzz of the streets below. In the evenings, we'd look out at the setting sun.
The magic of Morocco comes in such small moments of relaxation and contemplation.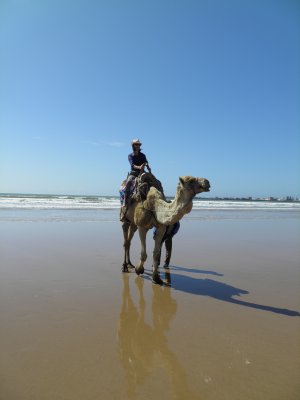 But also in riding a camel along a deserted beach . . .
It's walking silently through an old Arabic school now a museum . . .
It's sitting with Berber musicians in the grand square of Marrakech as their mesmerising music rises into the night sky . . .
It's eating at ridiculously cheap open-air stalls where fresh fish comes straight off the blue-hulled boats bobbing in the harbour . . .
And mostly it is in doing unproductive things like taking an unhurried hour to do something as simple and indulgently slow as drink a glass of sweet mint tea while the world -- in its colourful clothes and where the whiff of exoticism hangs in the warm air -- ambles by.
It's slow, fascinating and best of all different.
For something else on Morocco see here. And this is just funny.