Graham Reid | | 3 min read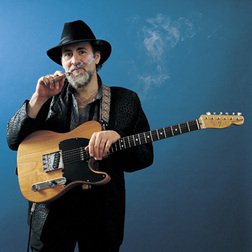 There have been any number of Southern blues, soul and rock'n'roll musicians who have struggled with their pull of their secular and spiritual sides: Jerry Lee Lewis, Little Richard, Son House, Al Green . . . and the great guitarist Roy Buchanan.
Arkansas-born Buchanan -- who died in an apparent jail-cell suicide in 1988 at age 48, although that has been seriously questioned -- was plagued by double demons: alcohol and religion.
He grew up drawn to the blues and gospel, taught the young Robbie Robertson for a while before Robbie and "the band" hooked up with Dylan, was admired by Hendrix (he covered Hey Joe) and Lennon, and was called "the world's best unknown guitar player" in the Washington Post in '70.
He was allegedly one of many tipped to join the Rolling Stones when Mick Taylor quit.

Buchanan was by that time -- the early Seventies -- a virtuoso rock guitarist with a tone as distinctive as that of Santana, and Jeff Beck was a great admirer. But his heart was in blues and country, and he had that constantly troubled spiritual side which was exacerbated by booze and doubt.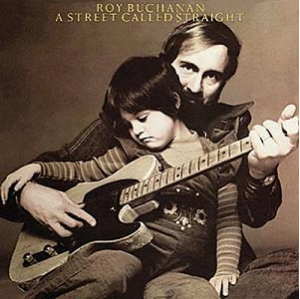 His recorded output was uneven, but on his album A Street Called Straight in '76 was one of his finest moments, The Messiah Will Come Again.
It starts with bluesy runs over whistling organ, moves into a spoken word lyric ("I've walked in a lot of places I never should've been, and I know that the Messiah . . . He will come again") then spins off into a gorgeously melodic and echoed solo.
It ascends to the heavens through a stuttering cadenza and comes back to earth with a guitar crying so profoundly deep you can feel your heart breaking as it fades out into a long night of hope and redemption.
Merle Haggard said, "He gets me right in the heart. He's got soul" and in '76 Time hailed him as "a messiah on guitar".
He recorded a number of albums for the Alligator label and a fortnight after Buchanan's death Alligator boss Bruce Iglauer told Elsewhere, "Roy was a very complex and troubled man from the day I met him about six years ago.
"He came from a deeply religious and very poor family -- they were sharecroppers. Roy believed in heaven and hell -- and in sin. I think he perceived himself to be a sinner and somebody who had turned away from God and, to a certain extent, was therefore doomed.

"He never drank mildly, always to excess and -- because his emotions were so locked inside him -- alcohol would release these and he could do or say anything. He tried to kill himself a year and a half ago.

"I hope his death had nothing to do with what he was doing artistically. He was responsible for a great number of people -- his wife, children and grandchildren – all of whom he was raising and so his money was going away as fast as he earned it. And his life was in emotional disarray.

"I'm very sad but I wasn't surprised. We didn't always communicate well but he was a house-guest of mine and an extremely gracious man.

"But there was a part of him you couldn't touch.

"When we were doing the first album the rhythm guitarist, Chris Johnson, said to him, 'How come you look so calm and play with all that fire?'

"Roy just looked at him and smiled that angelic little smile and said, 'Because I'm screaming inside'.

"I think the screaming got out."
The tragedy is that Buchanan, who walked in shadows and a lot of places he never should have been, seems never to have found the hope and redemption he deserved.
But he was a gifted player, and that's why we need to talk about Roy Buchanan.
For other articles in the series of strange, sad or interesting characters in music, WE NEED TO TALK ABOUT . . . go here.