Graham Reid | | 3 min read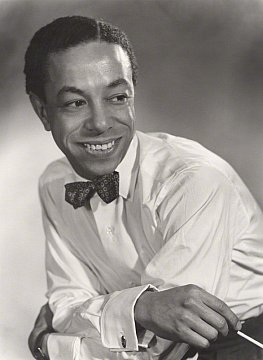 Britain's Geoff Love has no place in the catalogue of the mad, bad, dangerous and disturbed. He was just so utterly normal.
And that's why he joins our collection of odd characters in music under this banner We Need to Talk About . . .
He was almost abnormally normal, and enormously prolific.
Composer, arranger, band leader and producer Love – that's his real name, he was born in Yorkshire to a black American and his British wife in 1917 – was perhaps always destined for a career in music, both his parents were entertainers.
But few could have imagined how vast and diverse that could be, and it seems all the more remarkable by the fact that he appeared to never stop working, often writing at his second home in Spain.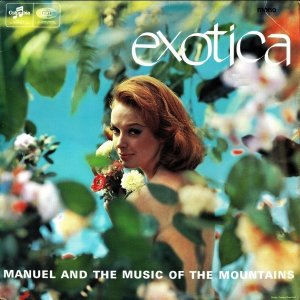 Yet he made convincing-enough African music – Elsewhere has already mentioned this album – and, among many other activities, recorded for more than 20 years as Manuel and the Music of the Mountains (which allowed him to do everything from guitar concertos, Spanish songs, bossa nova and themes from popular movies and musicals).
Manuel was no secret alter-ego: Love appeared on some of the Manuel album covers and he was always listed as the arranger.
In fact if you look at the small print on the back of scores of MOR and easy listening albums from Britain (from about '60 until Love's death in London in '91, aged 73) you will see "arr. G. Love".
He was like James Last, without the blast.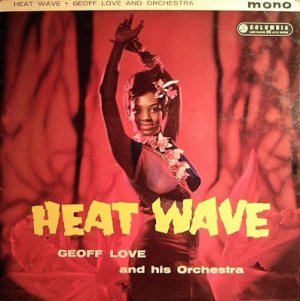 Love's orchestral arrangements were heavy on the strings, backing singers and soft horns, and everything from Bond themes to working with Shirley Bassey, Alma Cogan, Laurie London (who topped the US charts with He's Got the Whole World in His Hands in '57) and Judy Garland was within his grasp.
He'd originally been a trombonist and learned arranging by simply asking questions and while working on BBC sessions before the Second World War.
Post-war his career as a studio musician flourished – he played jazz, wrote charts, hired fast but professional musicians for studio sessions – and became the go-to guy for many popular entertainers in the pre-Beatle years.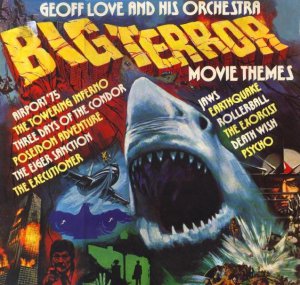 He was certainly able to adapt to the changing times though and arranged World Without Love (written by Paul McCartney) for Peter and Gordon, the title of which seems rather ironic as it's hard to imagine a world without Love.
He had a long and close association with producer Norman Newell, himself no slouch in the studio – and either under his own name or the Manuel imprimatur recorded dozens of albums, many of them selling platinum or gold in Britain.
And that's why he is here among the screwballs and screw-ups.
Because he was different and stood out . . . ironically by not really being different or standing out at all.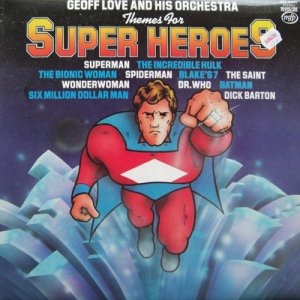 Geoff Love – who had a huge hit with the theme to Never on a Sunday in '60 – worked across all musical idioms constantly and with consummate skill. He was as at home playing concerts in schools with his band of student players as he was crafting classy arrangements for anonymous studio musicians who made up his various orchestras.
He worked with brass bands, made albums of tango and disco and banjo and bluegrass, wrote the theme for the comedy Bless This House, delivered with astonishing productivity albums of movie themes, terror films and country music, recorded albums with pianists Russ Conway, Joe Henderson and Mrs Mills . . .
He arranged for Connie Francis singing Jewish favourites, did themed albums (Westerns, superheroes, war films, Broadway tunes with Tommy Steele of all people) and . . .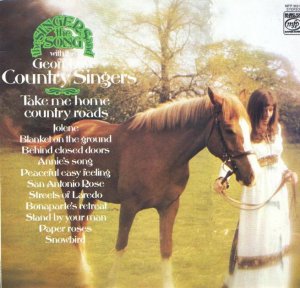 Without even trying it is easy to websearch and find over 50 albums to his name. Then you can start on Manuel.
Yet remarkably very few people today even know his name.
You might not like the kind of music he made – although that's like saying you don't like America, "Which America don't you like?" – but you cannot deny the man's talent and musical reach.
Yet, as with the equally prolific James Last, Mantovani, Frank Chacksfield and the even more productive French orchestra leader Paul Mauriat, the gifted Geoff Love seems destined to be a footnote in music history and his records now found in discount bins, despite the fact he gave pleasure to hundreds of thousands of people and sold millions of records.
That's wrong.
And that is why we need to talk about Geoff Love.
For other articles in the series of strange or different characters in music, WE NEED TO TALK ABOUT . . . go here.