Graham Reid | | 6 min read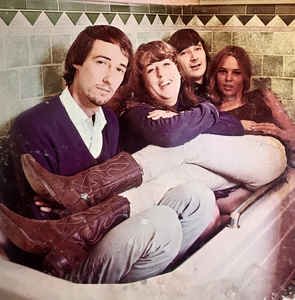 When we look at the cast of misfits, murderers and murder victims, oddballs and eccentrics in our articles at WE NEED TO TALK ABOUT, you'd be entitled to ask why Rock and Roll Hall of Famers and hit-makers The Mamas and the Papas should be in such strange company.
By way of explanation, let us start at the end.
In fact, let's start after the end . . .
Because in the real world the group – John and Michelle Phillips, Denny Doherty and Cass Elliot – broke up acrimoniously in 1968 and the members went their separate ways.
But then ABC/Dunhill Records stepped in and demanded one final contractual obligation album.
So in 1971 the Mamas and the Papas appeared again with People Like Us.
Not that anyone cared. It bombed and David Fricke of Rolling Stone damned it: "John's lyrics fall flat here and there, Mama Cass is almost totally wasted, and the group's harmony vocalising rarely exceeds limpness. That perfect, triple-threat, definitively Mamas and Papas attack of voices, words and music is conspicuously absent".
People Like Us wasn't like them.
The band – which had once been so assiduously rehearsed, had great material from the two Phillips and Doherty, were supported by their record label champion/producer Lou Adler and had engineer Bones Howe behind the desk – were missing in action on their own album.
As Michelle Phillips would later say, "it sounds like what it is, four very bored people with no material, no Lou [Adler], no Bones [Howe], trying not to be sued over contractual obligations".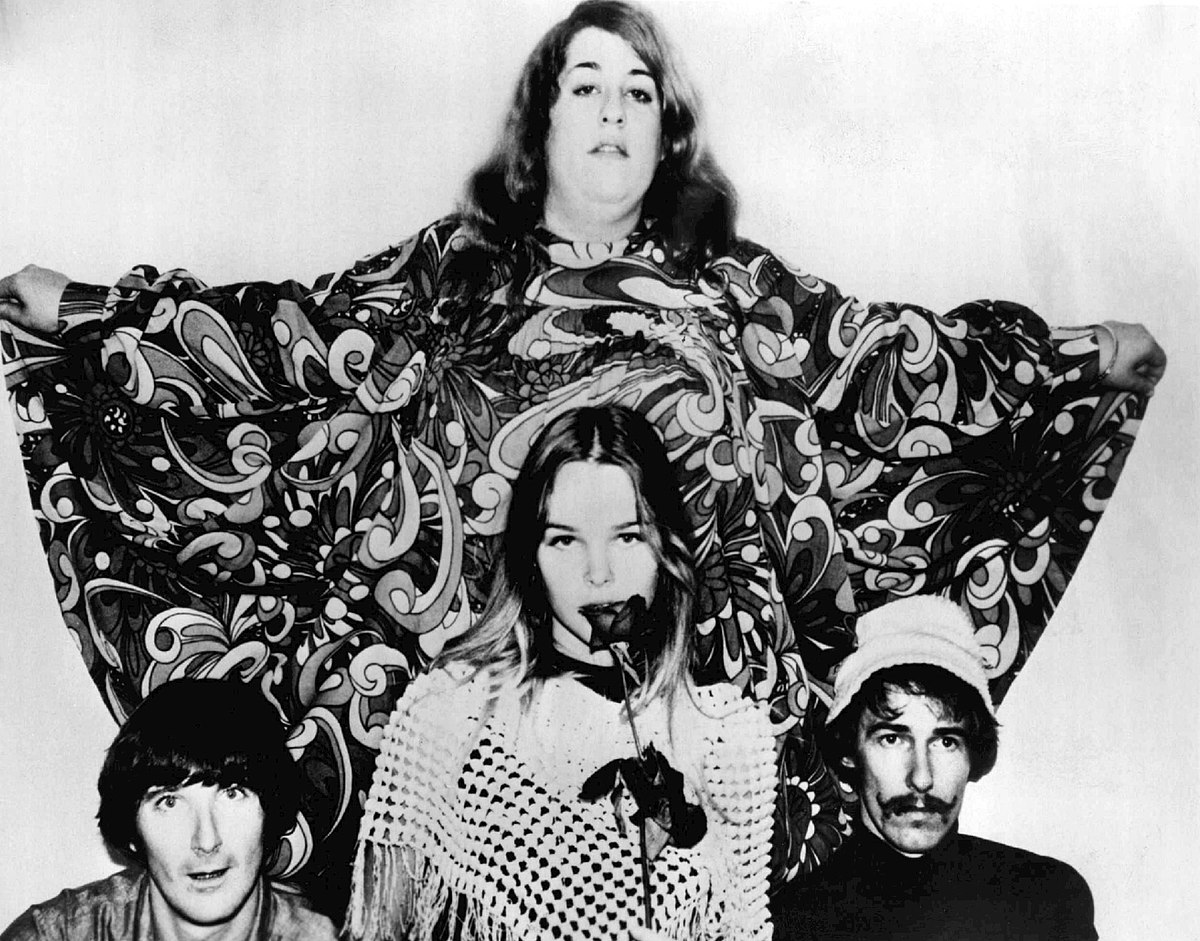 It was dull coda to a remarkable, but extraordinarily short, career.
The Mamas and the Papas were a fresh sound when they emerged at the start of '66: they blended East Coast folk and West Coast harmonies, a kind of gender-balanced Beach Boys with glorious vocal arrangements and intelligent folk-rock songs.
They released three albums in 13 months and had more than half a dozen top five hits in the 20 months between their first single in January '66 (California Dreamin') and their untidy break-up in August-September '68.
It was messy all round and the four friends who had come together in New York and honed their harmonies and writing while on a four month break in the Virgin Islands in '65, fell apart.
Each of the Phillips had enjoyed affairs but when the whole thing went Fleetwood Mac (a decade before the Mac sexual switches) it was the end.
Michelle Phillips: "John and I were married, Cass was in love with Denny, Denny and I had a love affair that understandably rankled John no end, devastated Cass and ruptured for a time the best friendships we had enjoyed together".
The relationships were always fraught however. In June '66 when they were riding high with a number one single (Monday, Monday) and their debut album If You Can Believe Your Eyes and Ears (the title from an Adler comment about them), Michelle was fired from the group for two months after the Doherty affair and was replaced by Adler's girlfriend Jill Gibson.
Denny and John wrote I Saw Her Again about meeting up with Michelle during this period and she was back in the band . . . and the song went top five.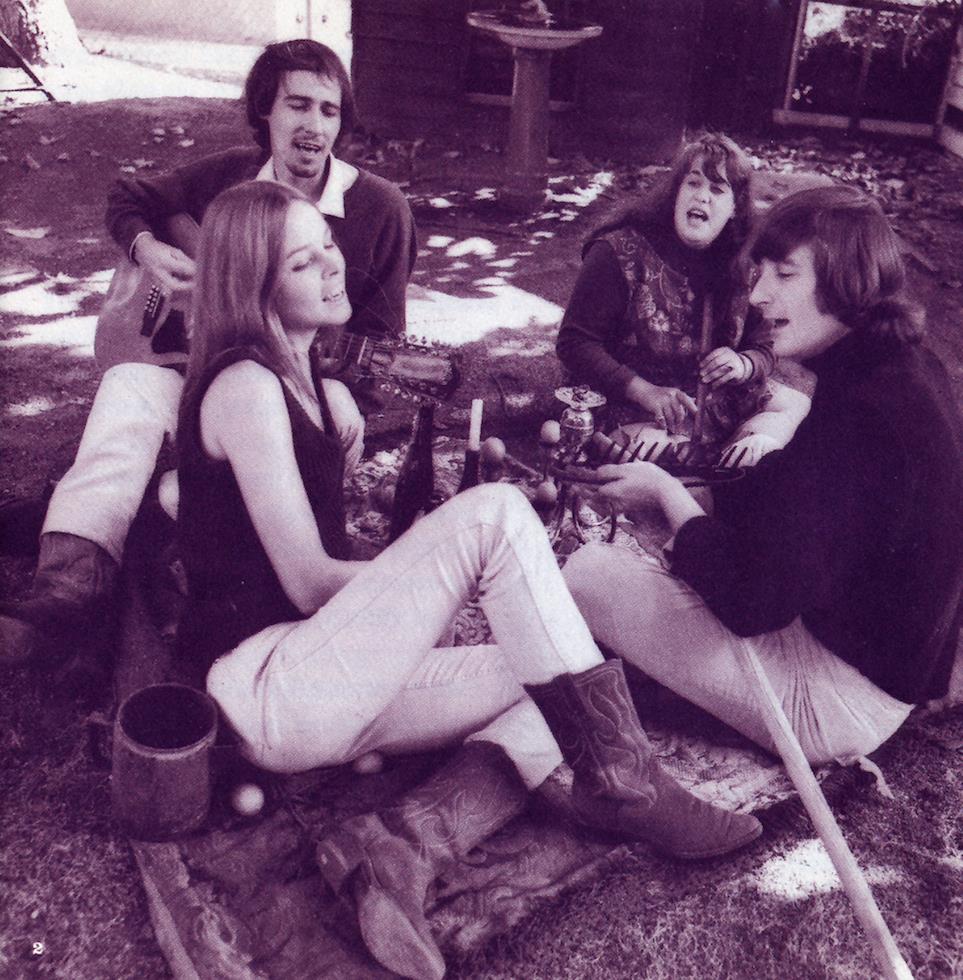 "I think we both knew what we were writing about," John said, "[but] were too afraid to admit it to each other."
In '66, despite all that, the band picked up four gold records, only the Beatles getting more that year.
Grammy nominations, hit covers of their songs, massive media coverage . . .
It was an extraordinary 20 months and their songs have endured so well that it seems like longer.
But 20 months it was. Few bands have accomplished so much in such a short time.
And what they did was different.
They may have presented four separate identities as individuals, but when they sang they had the most unusual and winning harmonies. John Phillips was a gifted writer and arranger, and Michelle and Denny (the former co-writing California Dreamin' and their autobiographical Creeque Alley; the latter co-writing I Saw Her Again and Got a Feeling) could also step up.
In Mama Cass they had a charismatic figure who could belt out the big ballads but also drop the mood (Dream a Little Dream of Me).
Their third album Deliver opens with Michelle's glorious cover of the dreamy Dedicated to the One I Love.
Life magazine called them "the most inventive pop musical group around and the first really new vocal sound since the Beatles".
They covered a few Beatles' songs and John wrote the poppy Trip Stumble and Fall ("yeah yeah yeah") in their style.
John Phillips and Lou Adler were also prime movers behind the Monterey Pop Festival in June '67 (with Michelle doing PR) and the band – which hadn't rehearsed or sung together in months – topped the bill over Jefferson Airplane, the Who, Ravi Shankar, Jimi Hendrix Experience, Big Brother and the Holding company (with Janis Joplin), Otis Redding and other luminaries.
Yet just a few months before the Mamas and the Papas – whose very name spoke of their gender balance – had featured on a mainstream NBC television show saluting the music of Rodgers and Hart alongside Count Basie, the Supremes, Bobby Darin and Petula Clark.
The Mamas and the Papas were pop and folk, hip yet mainstream.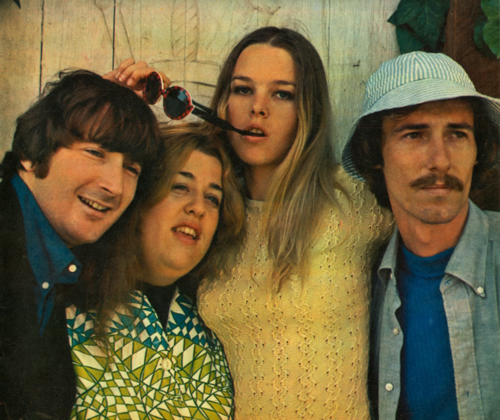 Their songs were personal: California Dreamin' was written when they returned to New York after their woodshedding in St Thomas and found their former folkie friends like Roger McGuinn (the Byrds), Barry McGuire (the first to sing California Dreamin' with them backing him), Zal Yanovsky and John Sebastian (Lovin' Spoonful) were enjoying the sun and success of Michelle's home-state.
Creeque Alley told the story of how they came together. It took its title from the name of the street in St Thomas that the club The Duffy was on, the place where they first performed together.
Then there were the very personal ones like the soaring I Saw Her Again (with Denny's early entry vocal mistake left in by Adler). John wrote Go Where You Want to Go for Michelle after her affair with Denny.
And that wasn't all: John learned there would be a pilgrimage of people to Monterey for the festival (200,000 turned up) and that local officials were concerned about crowd control and security.
So he knocked off a song to engender a good vibe and gave it to a guy he'd been with in the late Fifties folk band the Abstracts. The friend was Scott McKenzie and the song -- which Phillips also produced -- was San Francisco (Be Sure to Wear Some Flowers in Your Hair) which became an anthem of the hippie era.
Their subsequent solo careers were checkered: Mama Cass the most successful before her death in '74; Michelle's patchy although she had some decent film roles and magazine shoots; Denny Doherty's always creditable but again nothing chart-shattering, and John . . .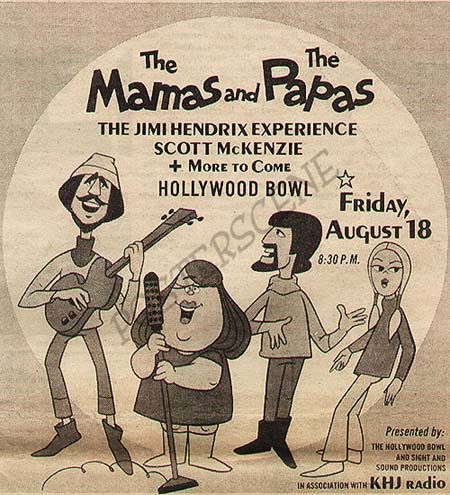 While many of the people in WE NEED TO TALK ABOUT have been mad, bad and dangerous to know only John of the Mamas and the Papas approaches that.
Unreleased albums, erratic behaviour, some serious sexual allegations, heroin and cocaine and a trafficking offense . . .
He subsequently formed the New Mamas and Papas (shades of Spinal Tap and A Mighty Wind) with his daughter Mackenzie, Spanky (from Spanky and Our Gang) and Denny.
For a man who flew so high for those 20 months it was a slow and dark decline.
He died in 2001 at 65 and a couple of his solo albums were released posthumously, notably the album produced by Jagger and Richards.
Afterwards Lou Adler said, "John Phillips and Brian Wilson are the two greatest vocal arrangers of the last 50 years".
So, three hit albums; half a dozen classic singles' songs like California Dreamin' and Twelve Thirty which captured the Cali-spirit; Rodgers and Hart as well as Monterey Pop; folk, ballads and folk-rock (and tougher stuff as on That Kind of Girl); mainstream appeal but still pretty cool; equal billing and showtime for male and female members; nudge-wink drug songs slipped in (Free Advice) and as much internal sexual shenanigans as Fleetwood spun into songs like Do What You Wanna Do . . .
That's why we need to talk about The Mamas and the Papas.
.
All of The Mamas and Papas albums are at Spotify here.
.
For other articles in the series of strange characters in music, unusual albums or a different side of the story, WE NEED TO TALK ABOUT . . . go here.