Graham Reid | | 3 min read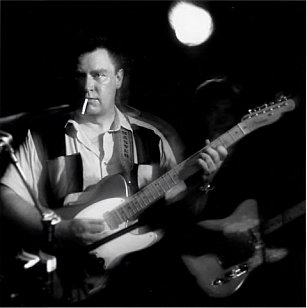 When Danny Gatton committed suicide on October 4, 1994 – exactly a month after his 49thbirthday – his passing went largely unacknowledged in the music press, although many fellow guitarists and musicians from across the spectrum lamented his death.
There would be no subsequent Greatest Hits package because he'd had none . . . although there would be as many posthumous albums (an Anthology among them) as there were in his lifetime.
A few months after his death there was a three-night stand of tribute concerts in New York to raise money for the family. It included the likes of Les Paul, Alvin Lee and James Burton.
Even today, more than 25 years after the day he locked himself in the garage on his farm and put a gun to his head, he is consistently described as The World's Greatest Unknown Guitarist (a term coined by Guitar Player and repeated many times).
His career – such as it was – ended as it had begun, without a major label record contract, and although he had been signed to Elektra for seven albums he only lasted for two (they sold poorly so he was dropped).
Gatton told friends he was happy to be free of the major label and its expectations, and anyway he'd started his recording career releasing his own albums by mail-order.
It was those which brought him to attention.
Danny Gatton – born in Washington DC and raised in rural Maryland -- was a self-taught player who embraced jazz at an early age, became a session player in Nashville and taught himself how to record and multi-track in the manner of Les Paul whom he admired.
And like Les Paul, Gatton would not be constrained by style or genre.
It's telling that in his final years he recorded jazz with the hot new generation of Joshua Redman and Roy Hargrove (on an album for Blue Note), as well as organist Joey DeFrancesco.
And on a show with Vince Gill.
A posthumous release had him alongside rockabilly legend Robert Gordon recorded in '81.
He could burn up the blues, dial it down for country, slip in alongside great jazz players as their equal . . . and record a surf-rock version of the theme to The Simpsons (on 88 Elmira St, one of his Elektra albums) directly after a glorious version of Brian Wilson's In My Room.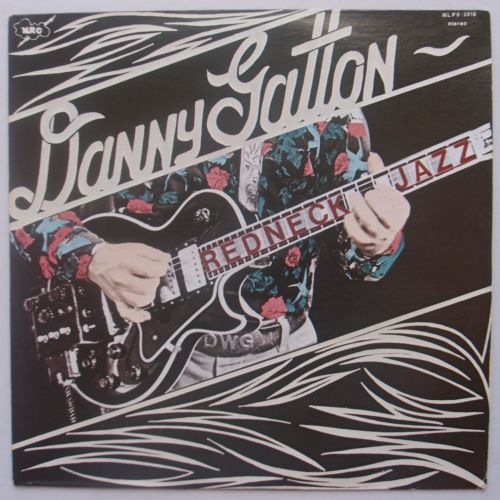 The track Elmira St Boogie got him a Grammy nomination in the best rock instrumental category.
He was at home on bluegrass and rock'n'roll, and one of his early albums was Redneck Jazz with pedal steel player Buddy Emmons (who recorded with Gram Parson, the Everly Brothers and Ray Charles among many others).
That was the company Gatton kept.
On the Live in 1977 album he played everything from a Les Paul-like deconstruction of Sweet Georgia Brown to the Thirties jazz standard Harlem Nocturne (but more akin to Mick Ronson's version of Slaughter on Tenth Avenue than Mel Torme). The set closed with the appropriately titled Fingers on Fire.
He recorded a Homage to Charlie Christian on the same album Unfinished Business as the classic Santo and Johnny track Sleepwalk and Cherokee, which was a Charlie Parker standard.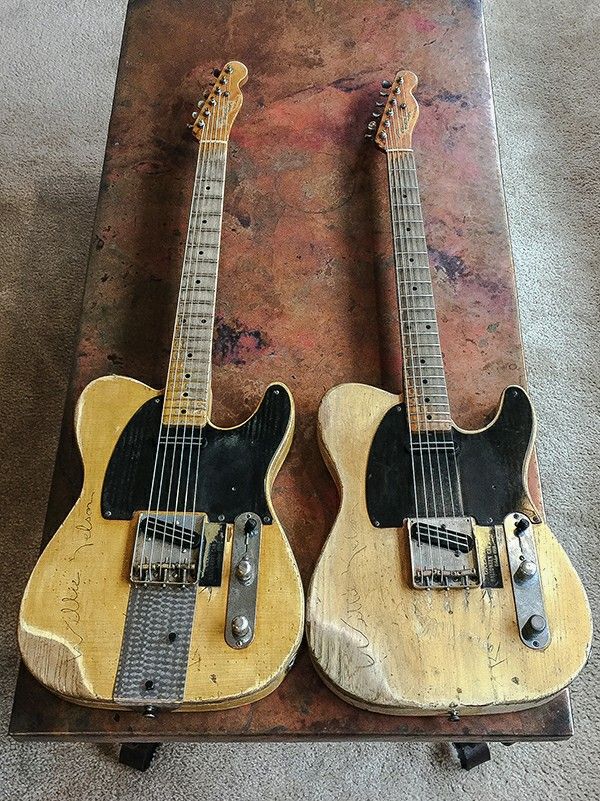 He grew up listening to Charlie Christian and the sound of Bob Wills' Western Swing guitarists, discovered Les Paul, channeled Chet Atkins . . . and so much more.
As NPR producer Phil Harrell noted in a tribute to Gatton 15 years after his death,"that inability to fit within one genre may have kept Danny Gatton just on the fringe of fame".
And also that "he remained fiercely loyal to [Maryland's] rural outskirts. Touring was an excruciating experience. He hated being away from his wife and daughter, his farm and his cars".
From that, he might have seemed like a reluctant performers and recording artist but that's not the case.
He enjoyed both and sometimes like nothing better than a showdown on stage. He was known as "the Humbler" by those who'd got up under the lights and found Gatton wiping the floor with them, in a nice way.
Humble off-stage but "a pitbull" once he was up there according to an early manager.
As with Roy Buchanan, another great guitarist who went beyond boundaries and took his own life, Danny Gatton, was too eclectic in his musical tastes to be confined to any genre or record label, his reluctance to tour widely in support of albums ended his career on Elektra and he was increasingly prone to depression.
But he was personable and a self-confessed "car nut" (he loved repairing old cars).
He didn't conduct himself like a rock, or even a country, star.
"I'm not in this for an ego-trip," he once said. "I just like to play music with my friends and make people happy. I'm not out searching stardom for the trip of being a star, I don't really want that . . ."
In that sense he didn't get what he didn't want.
Danny Gatton was the humble Humbler.
.
You can hear some of Danny Gatton's albums on Spotify here.
.
For other articles in the series of strange characters in music, unusual albums or a different side of the story, WE NEED TO TALK ABOUT . . . go here.