Graham Reid | | <1 min read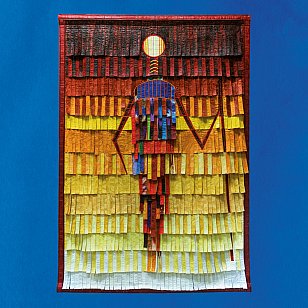 Somehow it was inevitable that the dreamy psychedelic music of the Khruangbin trio out of Texas would end up in Mali, the breeding ground of great guitarists and kora players.
Here with guitarist Vieux Farka Toure, son of the late and legendary Ali Farka Toure, the band were thrown by Vieux into improvisations on material by Ali which they were largely unfamiliar with.
The band didn't literally go to Mali, rather Vieux came to their producer Steve Christen's Houston studio, and pulling material up – among them Diarabi from the Ali/Ry Cooder collaboration Talking Timbuktu and the title track to Ali's Savane album – rode the rolling groves across eight pieces.
Some like Tongo Barra and Tamalla at the album's centre seem to come straight out of West Africa with the paired guitars of Vieux and Mark Speer weaving around, others like Savane and Lobbo (the latter with the distinctive and distance vocals of bassist Laura Lee Ochoa which has become their signature style) that open proceedings cleave more to the familiar dreamscape of the band's earliest albums.
Either way, Ali is one of those quietly mesmerising albums where understatement and mood take pole position over strenuous effort and straining for effect.
A gateway album to Khruangbin, Ali and Vieux Farka Toure . . . and the music of Mali.
.
You can hear and buy this album at bandcamp here