Graham Reid | | <1 min read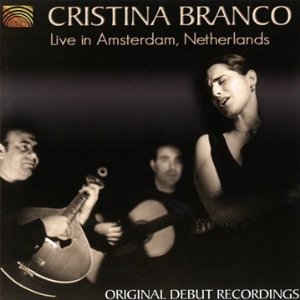 Cristina Branco was one of an emerging generation of Portuguese fado singers when, in 1997, she performed in Amsterdam where this, her debut album, was recorded.
Her assured, crystalline singing which quivers with emotion is here showcased in the spare setting with just longtime accompanists Custodio Castelo on fado guitar (like a 12-string lute) and guitarist Alexandre Silva.
In places Branco reaches that achingly abandoned place where Edith Piaf sometimes lived (Que fazes ai Lisboa) and at others she offers cathartic release (the subtle and seductive Nevoeiro).
Fado has any number of excellent practitioners but this album, previously only available in Portugal, gets long overdue international release and shows a young artist with an exceptional maturity.
Branco pulls you right into these songs and even though you don't know what is being sung, the emotion is palpable.
Like the sound of this? THen check out this woman.