Graham Reid | | <1 min read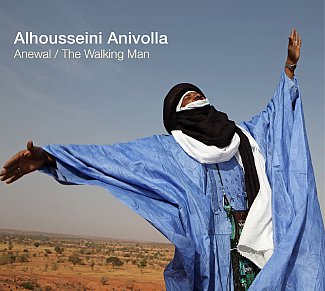 With a terrific new album from Etran Finatawa out (The Sahara Sessions), Anivolla -- one of their key guitarists -- deserves serious attention for this solo collection on which, aside from a guest singer and a percussion player on one song, he plays everything.
The result won't surprise those who follow Sahara blues, because this is typically mesmerising, but his brusque vocals add character to what might have otherwise taken a very familiar route through the desert.
There are primal blues element, and the eerie Iblis Odouad sounds like he might have made a pact with the Devil down at some caravanserai at midnight.
A very fine solo album, but it's also encouraging to see he is back in the Etran Finatawa ranks for their exceptional new back-to-roots outing.
For more on Sahara desert blues see here.