Graham Reid | | <1 min read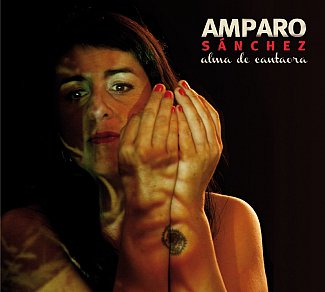 Although some may prefer her previous and more volatile incarnation when she fronted the band Amparanoia, this politicized post-punk folk-rock singer here -- on her second solo album -- steps back from the often incendiary nature of her earlier work.
These passionate songs – English translations are in the booklet – look to the universal feminine songstress (the title track), sensual gestures and old lovers (notably on the songs by her collaborator, the Cuban composer Mane Ferret).
These positive themes are enhanced by colleagues who include guitarist Joey Burns and drummer John Convertino of Calexico -- who appeared on her Tucson-Habana album -- on the romantic twang of Muchacho, the visionary Howe Gelb, Spanish hip-hop singer Ari Puello (on the slinky-hip La flor de la Palabra/The Flower of the Word) and others who slide easily into the seamless whole.
If the fury has been reined in, it's hard to argue with the emotional depth and maturity in these quietly engaging songs.
Recommended, especially to those who caught her at the Taranaki Womad earlier this year.