Graham Reid | | <1 min read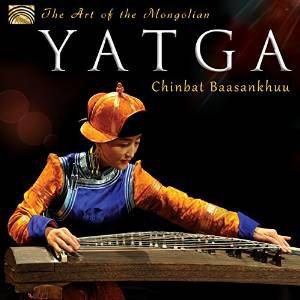 For those who haven't been paying attention, the Mongolian yatga is like a cross-border cousin to the Korean gayageum, Japanese koto and Chinese gu-zheng.
We're joking of course.
You're allowed to say, "Wow, who knew?"
So let's be clearer: The yatga is a plucked, 13 or 21-string instrument played horizontally and it's extremely large. And rarely heard outside Mongolia.
But if you do want to hear someone play it then this professor at the National University of Culture and Art in the department of traditional music in Ulan Bator is the one.
As with the great gayageum master Bjungki Hwang, she makes the instrument sing and its staccato sound seem gently romantic.
This lovely collection -- with the customary interesting and informative liner notes from Arc Music which offers background to the instrument, the artist and the music which come contemporary composers or popular songs.
Even if you can't be bothered with reading all that, you can simply tune in to this music which is seductive.
In fact, if you only buy one yatga album this month . . .
Just jokin' (But not really)