Graham Reid | | <1 min read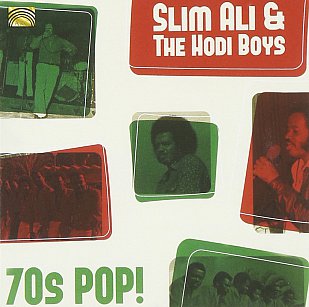 The earlier companion volume to this collection (70s Soul!) was of real interest because of the sound of the Hodi Boys band behind the classic soul voice of Kenya's Slim Ali, and African artist who worked lounge bars.
The band sometimes just sounded odd and off-kilter and capable of some weird out-there playing.
Regreattably this time out they do little more than sit in behind Ali on a collection which is never offensive but mostly just pleasant, original soul-pop (which includes his hit You Can Do It).
Disappointing.
I wonder if there's a Hodi Boys album, that would be worth hearing.