Graham Reid | | <1 min read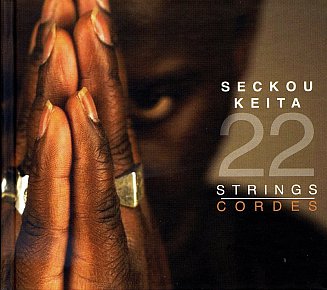 The title of this exceptional album by the gifted kora player Seckou Keita refers to the fact that the 21-string kora originally had one extra string . . . but that was removed centuries ago out of respect when the griot and kora master Jali Mady died.
Here Keita -- who has clearly earned the right, his other albums have been wonderful -- returns to the original instrument for these meditations.
There is a quietude in these 10 poised pieces, which frequently have a stately quality, sometimes suggesting a front parlour recital more than the broad landscapes of the instrument's origins in West Africa.
That sense of stillness perhaps reflects Keita's desire to return to a more simple and reflective style of playing in a world where the kora now sits in electronic settings and is often played with blinding ferocity.
But there is a gentle vitality here (as on N'doke which translates to Little Bro) and sometimes resonant vocals which add an extra dimension to this emotionally transporting experience.
Mesmerising.