Graham Reid | | 3 min read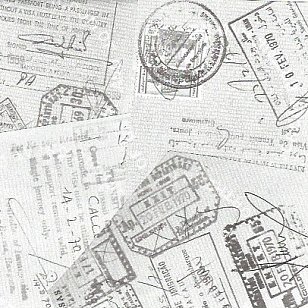 Here's a frequent flyer/transit lounge column for those at home who want to get their musical passport stamped. Elsewhere has so many CDs and downloads commanding and demanding attention that we run an occasional column which scoops up releases by international artists (IN BRIEF), in much the same way as our SHORT CUTS column picks out New Zealand artists.
And of course Yasmin picks up in her EPs column.
So now we offer a similarly conceived aural synopsis of world music. Get out your atlas and enjoy. (And there are many more in-depth world music reviews, overviews and interviews at Elsewhere starting here)
Comments in this column however will be brief.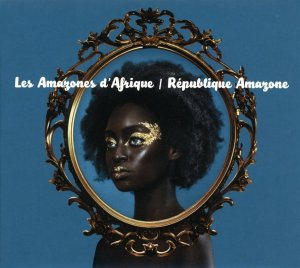 Les Amazones d'Afrique: Republique Amazone (Real World/Southbound)
Now here is a genuine supergroup, the combined voices of 11 great African women including Angelique Kidjo, Miriam Doumbia (of Amadou and Miriam), Kandia Kouyate one of the great new singers from Mali, Inna Modja and Rokia Kone.
All of these woman have established international careers outside their homelands and here bring their combined talents and passion to a project worth supporting, the Panzi Project which works with girl and women who have been victims of sexual violence, including genital mutilation (which Modja suffered).
Worthy causes are all well and good, but when presented with an album like this we take it for what it is . . . and it is excellent.
Beautifully produced by Liam Farrell aka Doctor L (Mbongwana Star) and touching on trip-hop, dub and blues-funk as much as contemporary African beats and sounds, these 12 songs cover a wide swathe of fascinating musical territory where backwards guitar sits alongside deep dub and the voices of the individual women are either centrestage or together stacked up in harmonies and choruses.
Yes, very little is in English but the passion and production transcend language. Recommended.
La Dame et ses Valises, from Les Amazones d'Afrique, ft Nneka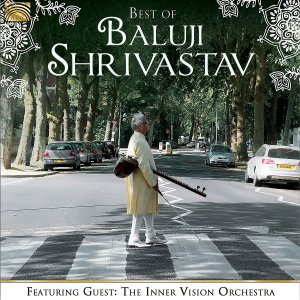 Baluji Shrivastav: The Best of Baluji Shrivastav (ARC Music)
Awarded an OBE this year, this blind Indian-born longtime London resident tells the story of his life on this 14-piece collection which opens with folk songs, moves through a taut raga (Raga Dhani) and on to Discovering London and Friendship, Walking Through the Streets and Mixing With the Crowd and Spirit of Joy.
After that there is Diggyy Diggy Ya Rabana with his multi-culti Inner Vision Orchestra and things close with a 12 minute Dhun Bhairvi.
Although probably not much known on this side of the world, Shrivastav is a go-to sitar player from numerous musicians and guests here include Hossam Ramzy and Andy Sheppard (on The Way I Feel) and over the years he has recorded with Massive Attack, Stevie Wonder and Noel Gallagher.
This is an excellent introduction to his considerable and diverse gifts.
Journey by Nunns, Dyne, Lisik, Hopkins and others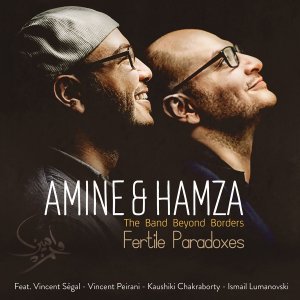 Amine and Hamza: Fertile Paradoxes (ARC Music)
Because this album of Pan-Arabic-meets-India music comes with a glowing testimonial by the great Anouar Brahim, it hardly needs Elsewhere to add its voice to the chorus of acclaim.
Oud and kanun-playing brothers Amine and Hamza Mraihi from Tunisia here collaborate with Indian violinist Baju Bhatt and singer Kaushiki Chakraborty (among others) as well as a chamber orchestra (equally multicultural) over eight pieces which at times can sound like an adrenalin rush of free jazz or a midnight ballad beside a restful lake.
This is also a jazz fusion conscious collection (bassists Lukasz Adamczyck and Jean-Pierre Schaller are on hand) and the titular duo attribute this to "The Band Beyond Borders" which is a very fair and true appellation.
There is also at heart a spiritual quest here but if the depths don't seduce you then the exciting crisscross melodies, vocals, instrumentation and percussion will do the job.
Musique sans frontieres.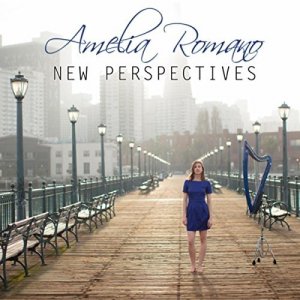 Amelia Romano: New Perspectives (ameliaromano.com)
Forget the New Age sound of Andreas Vollenweider (remember him?) or Amy Farrah Fowler in The Big Bang Theory singing Everybody Hurts while playing her harp. Here on her debut Romano – sometimes with a band of guitar, bass and drums – proves herself someone different with a global outlook: among the 15 pieces are the blues standard I'd Rather Go Blind and Besame Mucho but also address her experiences in South African townships.
During her harp studies (she plays a strikingly blue electric instrument) in California she fell in love with Latin music then spent time teaching music in a township near Cape Town which prompted her own writing.
After the ordinary folk-pop opener, she gently explores an elevated idea of township jive, lightly funky folk (the slight It's About Time) and a harp/guitar duet on Baroque Flamenco.
This is all rather polite and sometimes a bit bloodless, but her original instrumentals are gentle and engaging, and the Latin tunes are among the best.
Not essential listening though.
Legacy, by Amelia Romano