Graham Reid | | 3 min read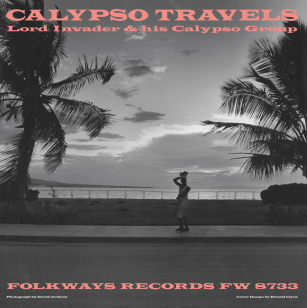 Although Bob Marley is rightly described as the first Third World Superstar and was a triple threat (respectively, a religious, musical and political figurehead for Rastafarianism, reggae music and disenfranchised people everywhere), there were others who preceded him and brought attention to a musical genre beyond pop, rock and jazz.
We need only think of Cuban jazz players like Chano Pozo who played with Dizzy Gillespie, Perez Prado in the bebop era and the very great Harry Belafonte who – although born in New York to Jamaican parents – became the voice and face of folksy calypso out of Trinidad/Tobago.
Everybody sing, "day-o, da-a-a-o".
All these artists came through in the Fifties but in calypso there were genuine players and voices who preceded Belafonte.
Lord Kitchener's socio-political songs in the Forties were enormously popular and the likes of The Mighty Sparrow (the "Calypso King", still alive at the time of this writing) took the music to an audience outside the islands.
As with toasters and DJs in Jamaica, many calypso artists adopted memorable stage names (Atilla the Hun, Roaring Lion, Lord Intruder) and among them was Rupert Grant from Trinidad . . . who became Lord Invader.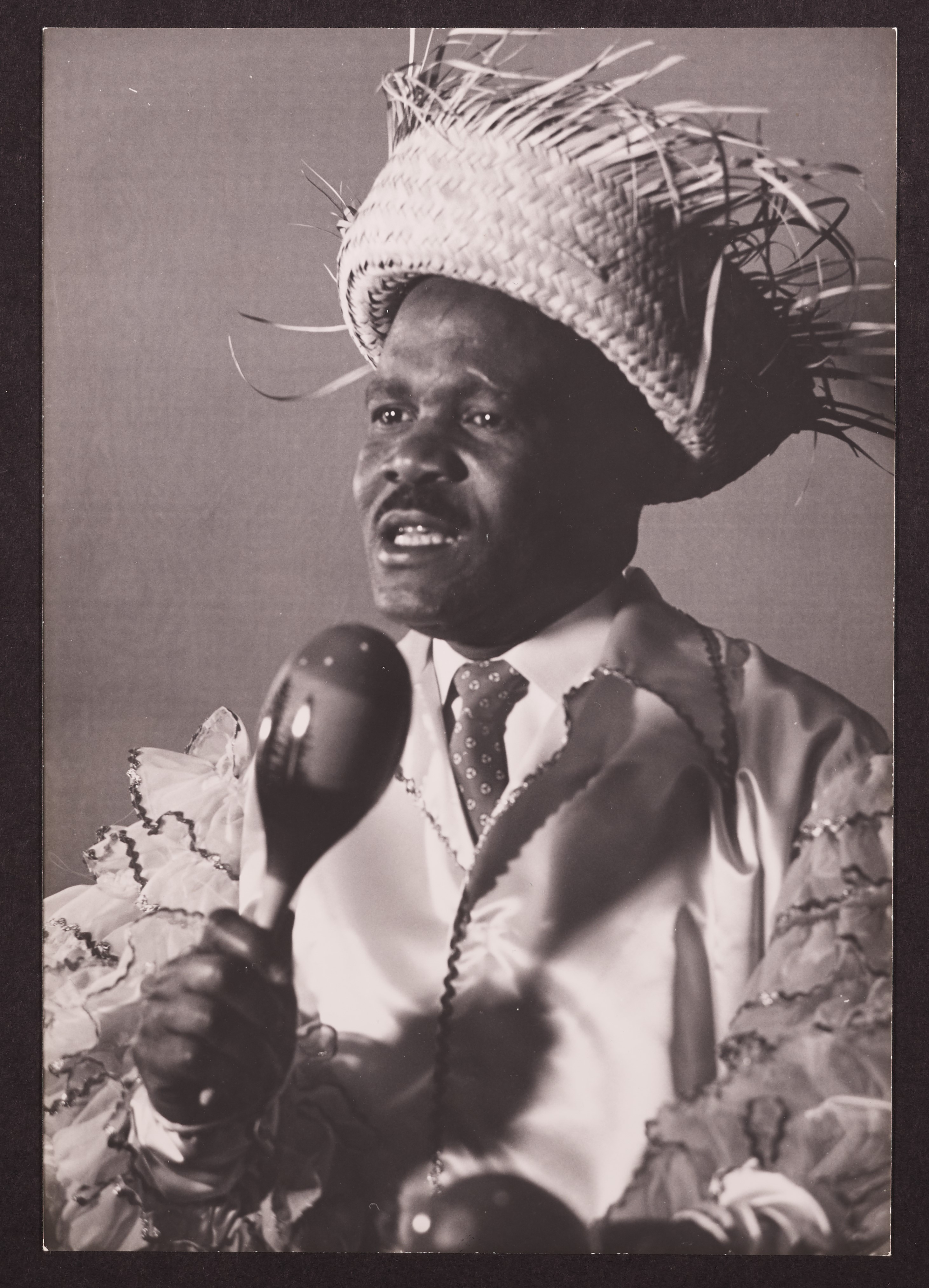 Born in 1914, he began singing in Port of Spain and in a subsequently busy career recorded in New York, wrote the famous hit Rum and Coca-Cola, toured the States and Europe, and when back in NYC recorded for Moses Asch's extraordinarily valuable Folkways Records label.
This 13-song current album recorded for Asch in '60 has been reissued on the Smithsonian Folkways archival/revival label and comes with an important bonus.
It is the lyric sheet of Invader's songs which can be boastful (the opening track is Me One Alone), deal with relationship issues (children born to father who isn't the husband, but with the conciliatory refrain "as long as it born in my house is mine") and segregation observed in the US (Crisis in Alabama).
Here too are songs where he is acclaiming/declaiming Fidel Castro in Cuba ("his mind is bent on democracy"), party times (the celebration of global bacchanal on Carnival), injustices (Cat-O-Nine Tails) and . . . er, women who want to limit a man's freedom (Women Trying to Rule).
All these are sung in his distinctively growling and somewhat harsh voice over relentlessly joyful percussive rhythms with horns and piano.
Which means no matter what Lord Invader is singing from his head and heart – all but Te We here were written by him – there's always a party for the feet.
There's also a great deal of humour here: A decade before before Ray Davies' transgender encounter Lola for the Kinks, Lord Invader finds himself on the Reeperbahn in Hamburg dancing with someone who speaks with "such feminine eloquence" but turns to be "the same species as me".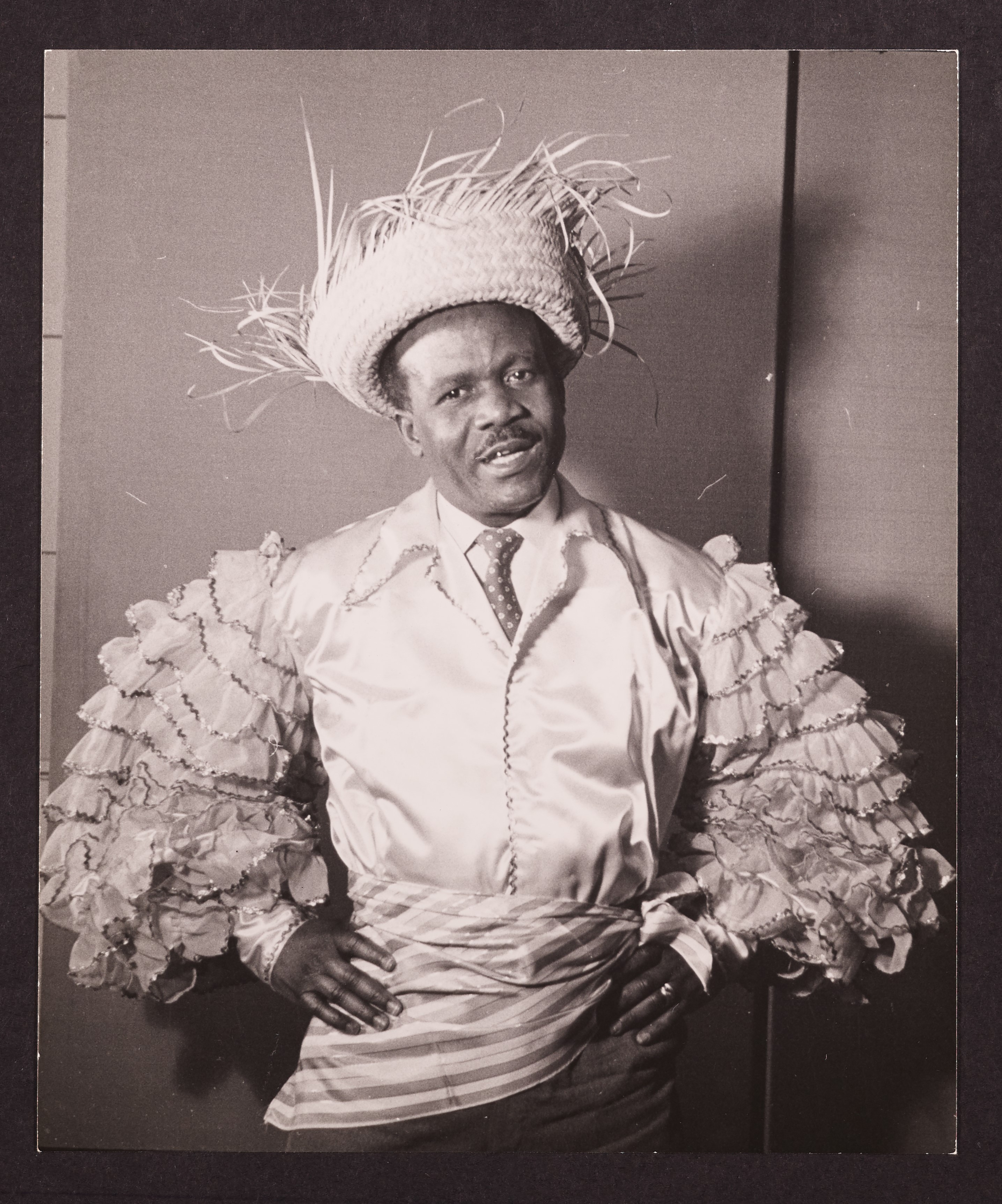 He obviously enjoyed Germany and the language, as he attests on Auf Wiedersehen: "It was a great honor and privilege for them to hear me speak their own language, 'Guten Morgen' which is 'Good Morning!'," he explains .
And he is astute about showdowns between calypso artists and other bands (Steel Band War where steel band members are "more stubborn than Colonel Nasser" and there are "some hooligans back in Britain").
Lord Invader's lyrical references are frequently topical – calypso, like so much African music from where it originated, is like that – so in that sense they are time-locked.
But the calypso music behind him – and often at the forefront of attention – when he steps back existed at the intersection of Afro-Cuban music, jazz, distinctively Caribbean cross-cut percussion and exotic pop.
And his vocals are like a more sung'n'sprung style than Jamaican toasters.
Perhaps this album is an acquired taste, but the lyric sheet will get you past whatever vocal hurdles from Lord Invader there are.
And the band is as tight as . . .
Just tight as.
This Lord Invader album is released as part of three vinyl reissue collection alongside two other equally historic recordings, Gambian Griot Kora Duets and Tuareg Music of the Southern Sahara.
You can find out more about them here.