Graham Reid | | <1 min read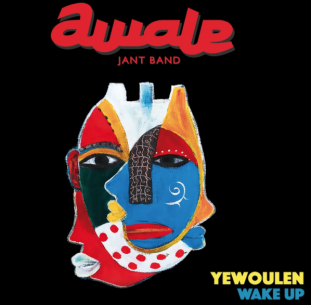 Another multi-culti band out of London, but this collective of Senegalese, British, French and other players stands apart from the meltdown of jazz by the likes of Shabaka and the Ancestors, Sons of Kemet, The Comet is Coming, Nerija and others.
That's because this is more firmly grounded in West African music with elements from the juju guitars of King Sunny Ade, Orchestra Baobab, Fela Anikulapo Kuti and the cross-current rhythms of music as heard across the Middle Passage in the Caribbean.
It's a boiling and joyous blend behind vocalist Biram Seck (singing in Wolof except on the quasi-ska jazz/rock guitars of Just Be Free) with horns, percussion players and multi-instrumentalist Thibaut Remy (guitars, keyboards).
The band name comes from the two groups – Seck's Jant Band and Remy's Awale – which have blended their talents here.
As you might expect, this sounds like a band to see and experience as much as to hear . . . but as a genre-blending album this one is guaranteed to put a smile on the face and a dance in the step.
The world is mighty crowded with Afrobeat knock-off bands but this outfit mess with the template and bring in those other elements so the obvious and increasingly threadbare Kuti references – reduced to cliches by many bands – are fewer and the mix much more enjoyable.
Very much worth hearing.