Graham Reid | | <1 min read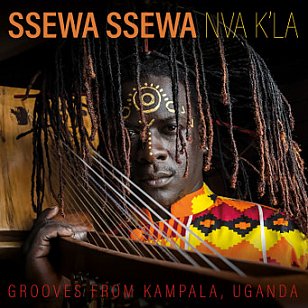 This smart 33-year old Ugandan multi-instrumentalist and singer has invented his own instrument, the 15-string harp-like Janzi which is non-metallic so he can pass through airport security without much hassle.
That's just one reason he's smart.
Another is the evidence on this multi-lingual album where his seductively low vocal rides across gently bubbling rhythms, mesmerising guitar figures which repeat and pull you in, and pointed Janzi solos which have an almost pointillistic precision.
With xylophone in the mix alongside those tickling guitars and Janzi, this is a shimmering, emotionally engaging 13-song collection . . . and the inevitable reggae song.
If you are aware of the broad swathe of music out of northern Africa this sits somewhere along a line between the slower and seductive sounds of King Sunny Ade, Ali Farka Toure and the soukous style out of Zaire.
.
You can hear this album on Spotify here.