Graham Reid | | <1 min read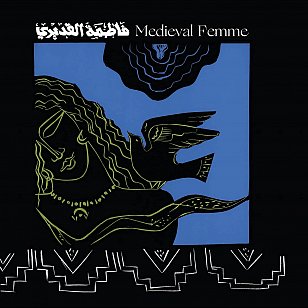 By coincidence a fortnight ago when Elsewhere posted collage art which accompanied a 2017 article about the post-modern global citizen Fatima Al Qadiri, she released this new album.
And it is very different from her previous work.
The album we focused on back then was influenced by China – she was born in Sengal, grew up in Kuwait, graduated in NYC and has hip-hop and multi-media credentials – so defied all expectation.
This one may not be quite so surprising in some senses given her heritage: she has created electro-ambient soundscapes apparently inspired by poems by Arab women from what we call the Middle Ages.
Some of this music is an off-shoot of soundtrack work she composed (it has that kind of breadth in places) but songs like the alluring Vanity exist somewhere between a mysterious desert oasis and a capsule in deep space as she weaves through organ sounds and Arabic instruments.
With what sound like oud and zither alongside the washes of electronica and percussive synth crashes, this is a collection of often tantalisingly unfinished moments left hanging which are steeped in melancholy and yearning but pull the ancient into the contemporary world.
It loses something when it becomes a bit more world music/New Age and literal (Qasmuna/Dreaming), but mostly this is mysterious, ambient, unusual, engaging and illuminating by turns.
.
You can hear this album on Spotify here.