Graham Reid | | 3 min read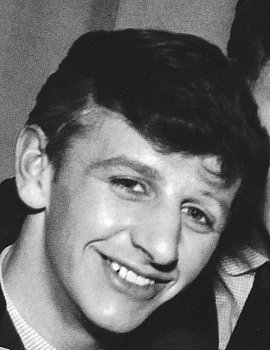 There had been Beatles before August 18 1962, of course. But on that night at Hulme Hall in Port Sunlight, south of the River Mersey, they became the Beatles as we know them.
That was the night, before a small but enthusiastic audience, Ringo Starr made his official debut with the group.
Two days before Peter Best had been fired.
Ringo had met them in Hamburg and in March had sat in (for the second time) in Liverpool when Best hadn't been around . . . but now it was official, and all agreed they sounded much better.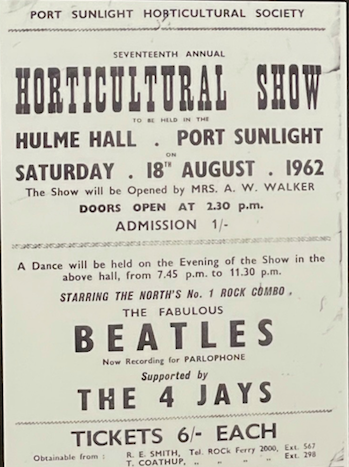 Best hadn't been a team player, he was considered moody, a solitary who didn't join Lennon, McCartney and Harrison on a social level and was widely regarded as a mediocre drummer.
The three considered Best the pragmatic, temporary stop-gap when they couldn't find anyone else.
And his mum had a club where they could play.
But as one fan said, "Pete never smiled and Ringo always smiled".
Ringo was the opposite: funny, gregarious and he knew his way around a kit. He was also seasoned by years of playing and so, his beard gone and hair washed of grease (although he still swished it back on the sides) but probably not yet in a Beatle suit, Ringo Starr was there on stage at Port Sunlight, an odd place for such a culture-changing event.
Port Sunlight is a beautiful model village founded in the 1880s by William Hesketh Lever, the soap entrepreneur and genius at advertising.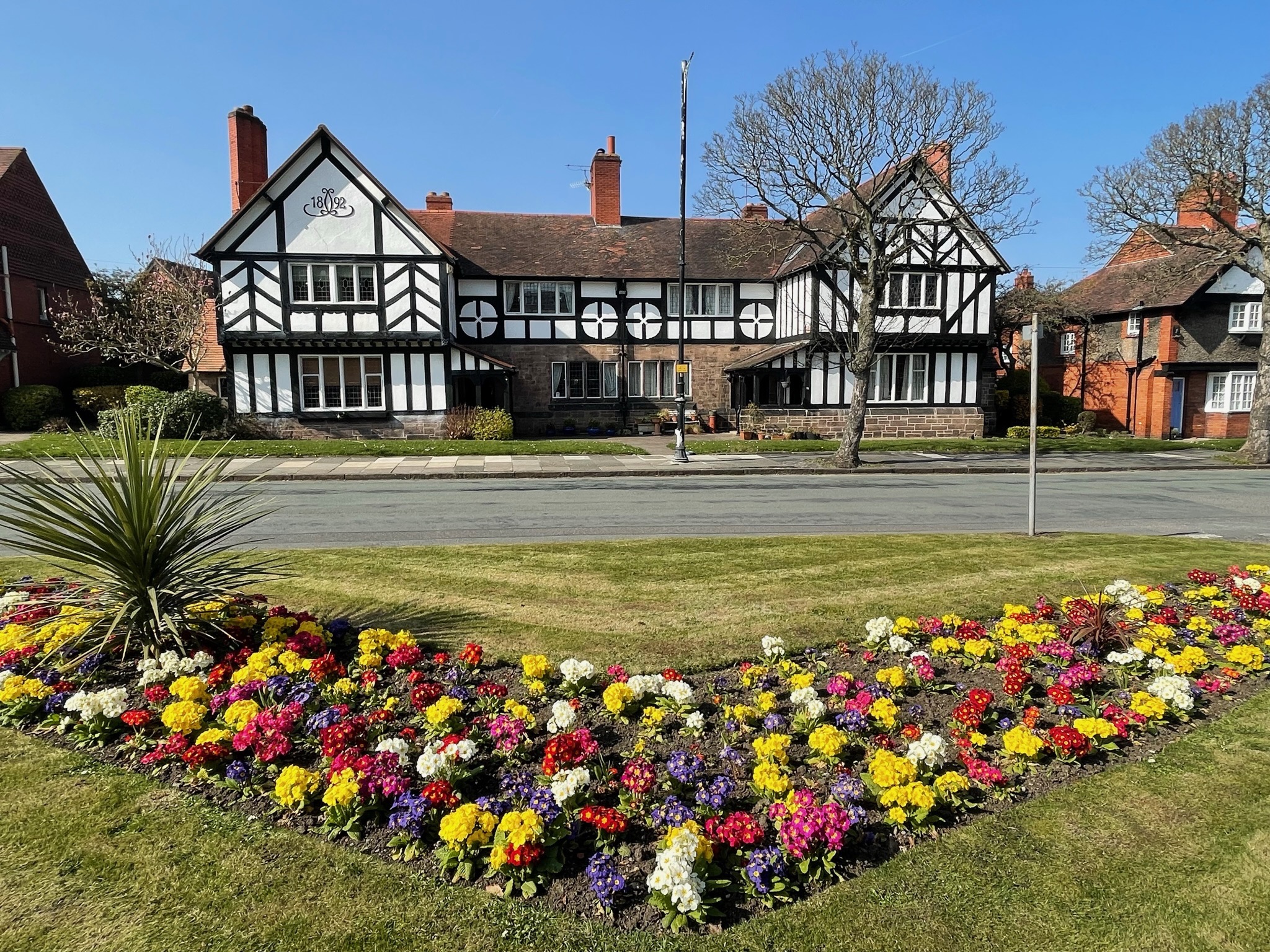 He located his soap factory here but had the vision of superior housing for his employees and, indulging in his love of architecture, ensured the homes were well designed with large windows and well tended gardens.
Today there nearly 200 listed buildings around the wide streets where there are semi-detached homes with unique and distinctive features, leisure facilities and commercial buildings.
Port Sunlight is proof that model housing need not be generic and cheap but can be elegant, solid and enduring.
The museum there outlines the history of the town and there were downsides: you got a house but if you lost your Lever job you were immediately evicted; the committee could visit any time to check you were looking after the place; there were limits on who could live in your house and what you could plant . . .
But no doubt most workers considered any garden, indoor plumbing, the light and airy rooms and an easy walk to work across the green to be worth it.
In the museum which shows Lever's entrepreneurial genius, there is also a separate and substantial space given over to that other historic event: Ringo Starr becoming a Beatle.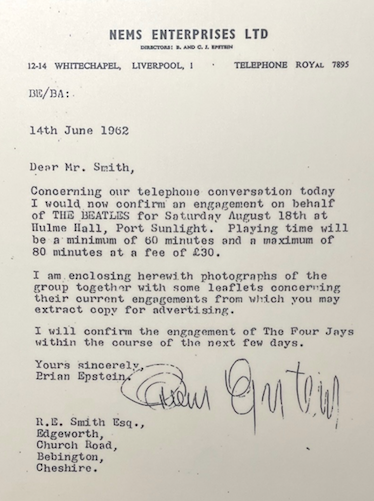 On that night his drum kit had "Ringo Starr" on it not The Beatles.
The next night they were back at the Cavern, a few days after that they were filmed at the club for a television documentary playing Some Other Guy and two days into the new month they were in EMI's Studio recording Love Me Do, their first single.
The story of the Beatles – which had already had a long introduction – now was going to be told and sold to a British, then global, audience.
They played at Hulme Hall in Port Sunlight twice more, the first time on October 6, the day after the release of Love Me Do, and again three weeks later.
But as nice as it was, they didn't need to ever again.
.
To see how much music the Beatles knew in 1962 check out this article, and to hear what they sounded like in Hamburg shortly after Ringo joined, check out this.
.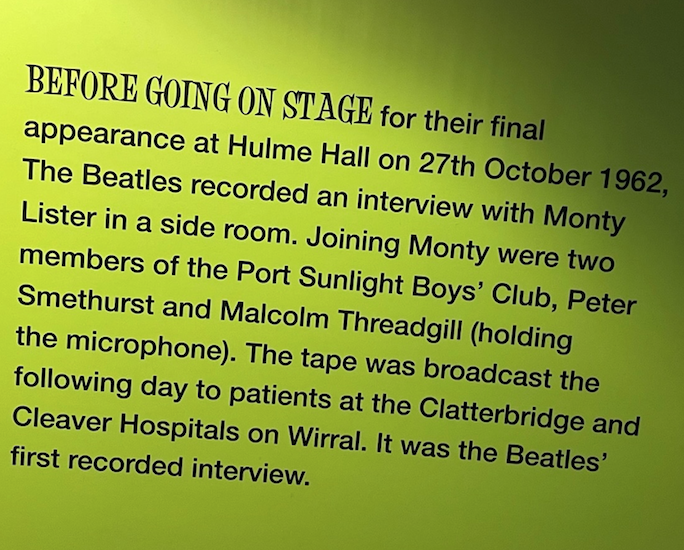 .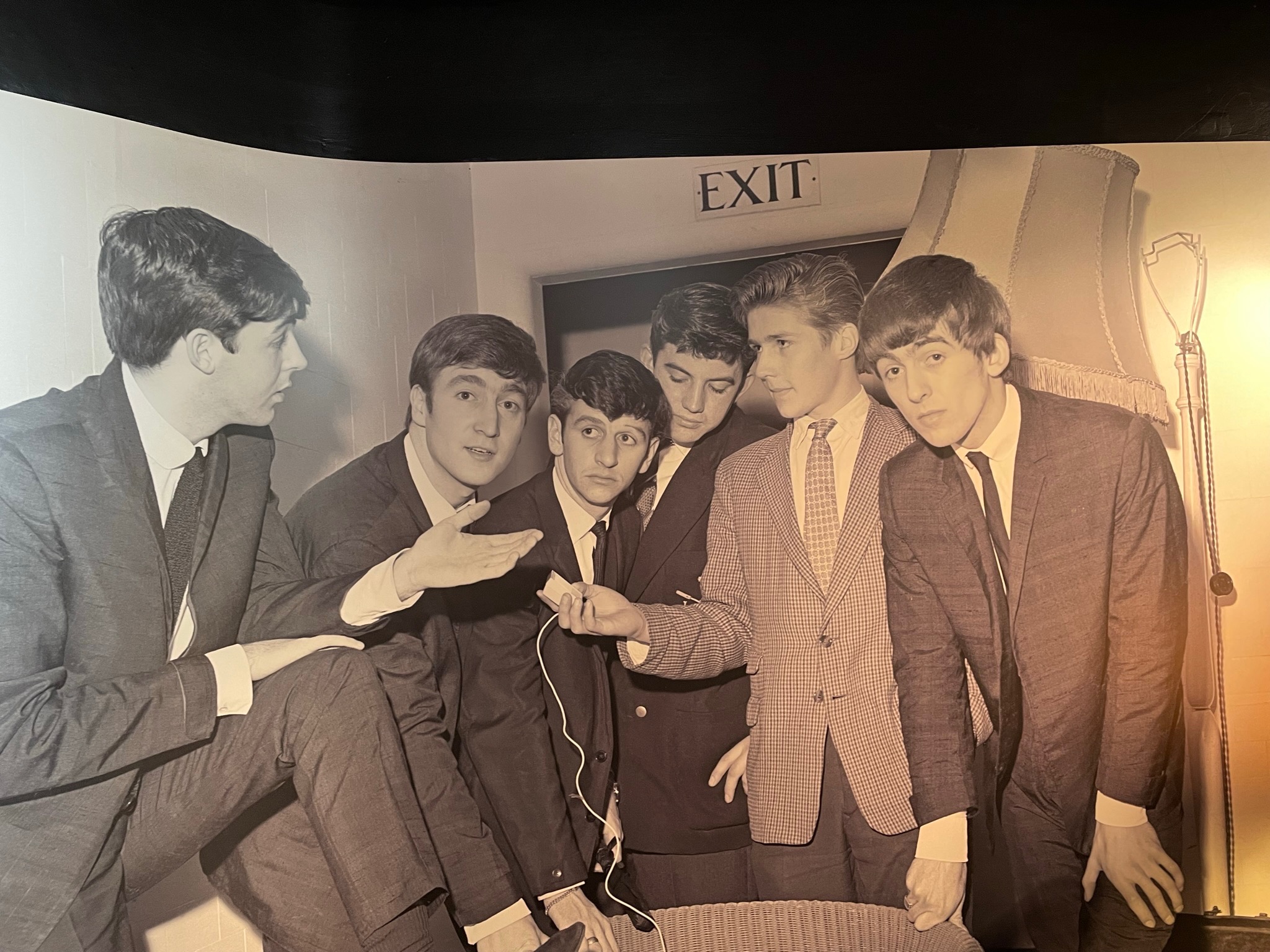 .