Graham Reid | | 5 min read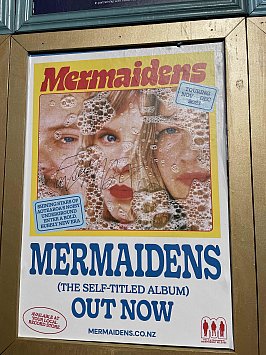 With their new self-titled album, Mermaidens have made a couple of interesting moves: to hear them tell it they re-thought their approach to their music and have also reclaimed their independence by leaving the Flying Nun label.
That last matter does raise some questions.
Why leave the Nunnery when they had enjoyed such success with their previous two albums Perfect Body (2017, nominated for a Taite award) and Look Me in the Eye (2019), after which they were nominated in the Best Alternative Artist category at the following year's music awards.
They were on Nun for both of those albums.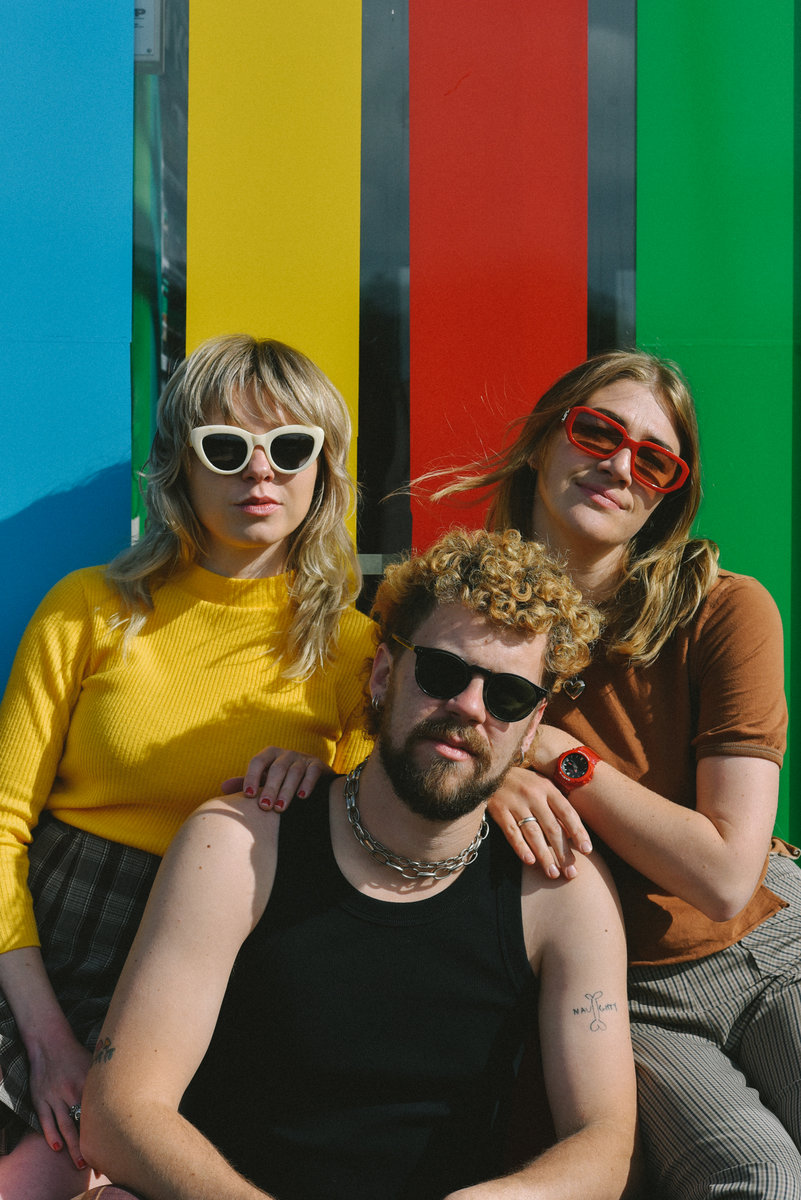 We'll get to those questions in a minute, but first we speak with Mermaidens' Auckland-based singer-guitarist Gussie Larkin 10 days out from the album's release and ask about how she judges the interest in the album this time round.
"It's hard to know because we haven't had Flying Nun paying for international press and that a sacrifice. But we thought, 'let's not spend heaps of money for one NPR [National Public Radio] blog post which means nothing really.
"I didn't want throw heaps of our own money into the void, so we've been very New Zealand-focused because we're not planning on touring overseas any time soon.
"So it's probably quite smart."
In a way you back to the beginning, you started off independent and now you are independent again with this album. You've always been self-starters and taken control of everything like videos and artwork.
Am I reading too much into it that this is a self-titled album, so it is like a new beginning because that's often how artists view something like a self-titled album later in their career?
Larkin: No, that's kind of what we've been saying. It felt like the music, the sound we've been striving to attain for a while, so you're on the right track.
So why did you leave Flying Nun?
Larkin: There was a bit of frustration with communication and not having a clear picture of finances. And that's fine, they don't have to tell you every single thing they are spending money on.
But we wanted to see how much things were really costing and felt we could do as good a job. We love all those people we worked with and they are quite happy for us that we've done this on our own.
You've toured overseas quite a bit, what has the response been in places where they are less familiar with you than we are?
Larkin: Good, but you have to go again and again and again. You have to have PR over there. Whenever I see a [positive] review of an artist from over there I think it's paid for by a publicist. I'm a bit skeptical, there's no organic discovery.
We have a long time to develop here, if you are willing to keep going.
But it's hard to be a band in New Zealand, we just don't have the people, we've probably captured our audience. Maybe there are no more of them?
As much as the Mermaidens album witnesses a new sound and new independence it also comes with a new look, courtesy of singer/bassist Lily West, who Larkin describes as "the cool art girl" at school.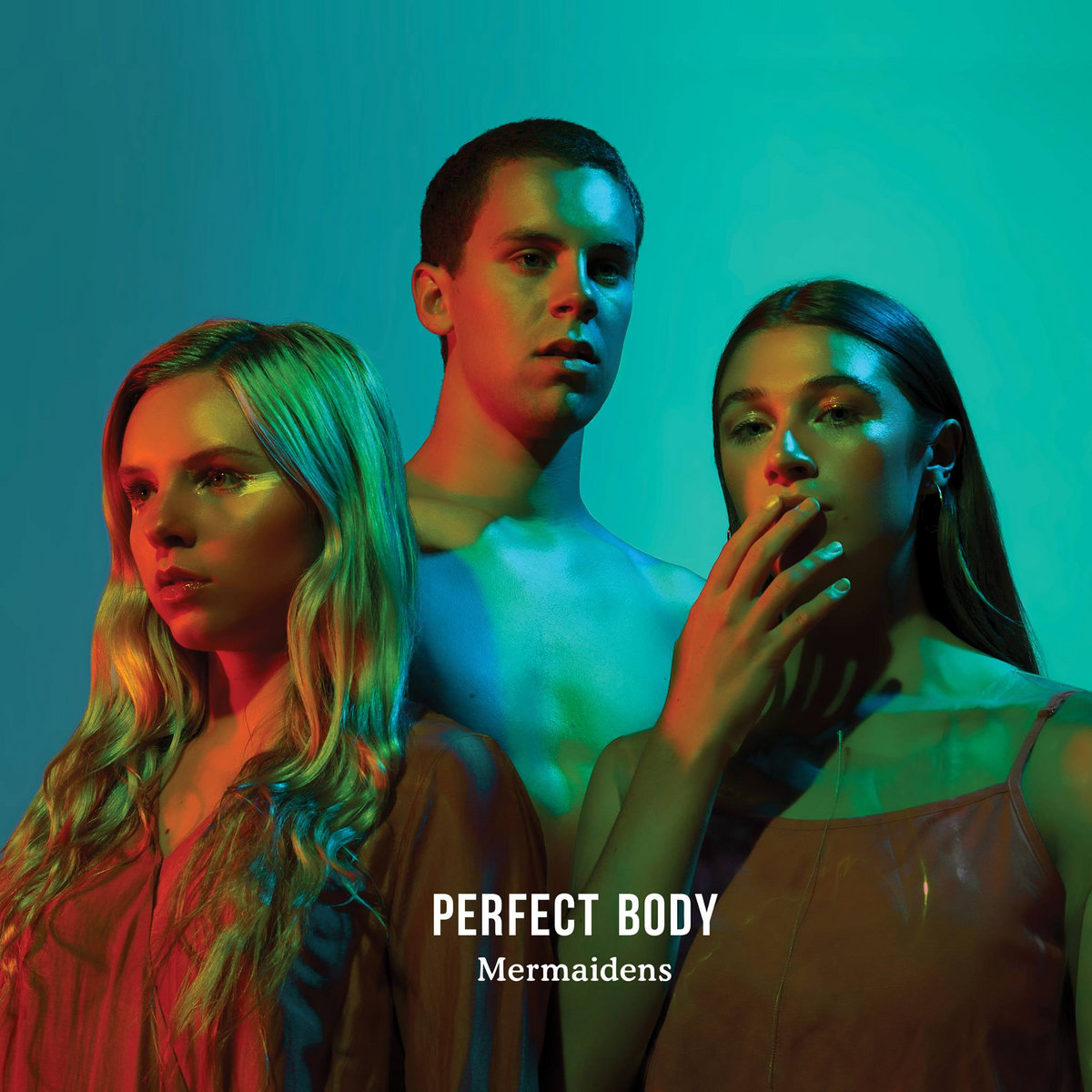 Where the cover of Perfect Body had all the sheen of a styled fashion-shoot image of the band (by photographer Russell Kleyn).
West's image for its follow-up Look Me in the Eye – which won her album cover of the year – was a blurred image of faces.
Mermaidens however comes with a bright vibrancy, these seem very conscious moves to present the band in different ways at different times?
So Lily, after Perfect Body there was a retreat to a sense of mystery and the band disappeared on Look Me in the Eyes.
This new one however . . .
West: It speaks to the sort of thing we do in the music, particularly on Look Me in the Eye. I was thinking about the masks people wear and that was something that of me and Gussie's songs touch on, introspection in a world.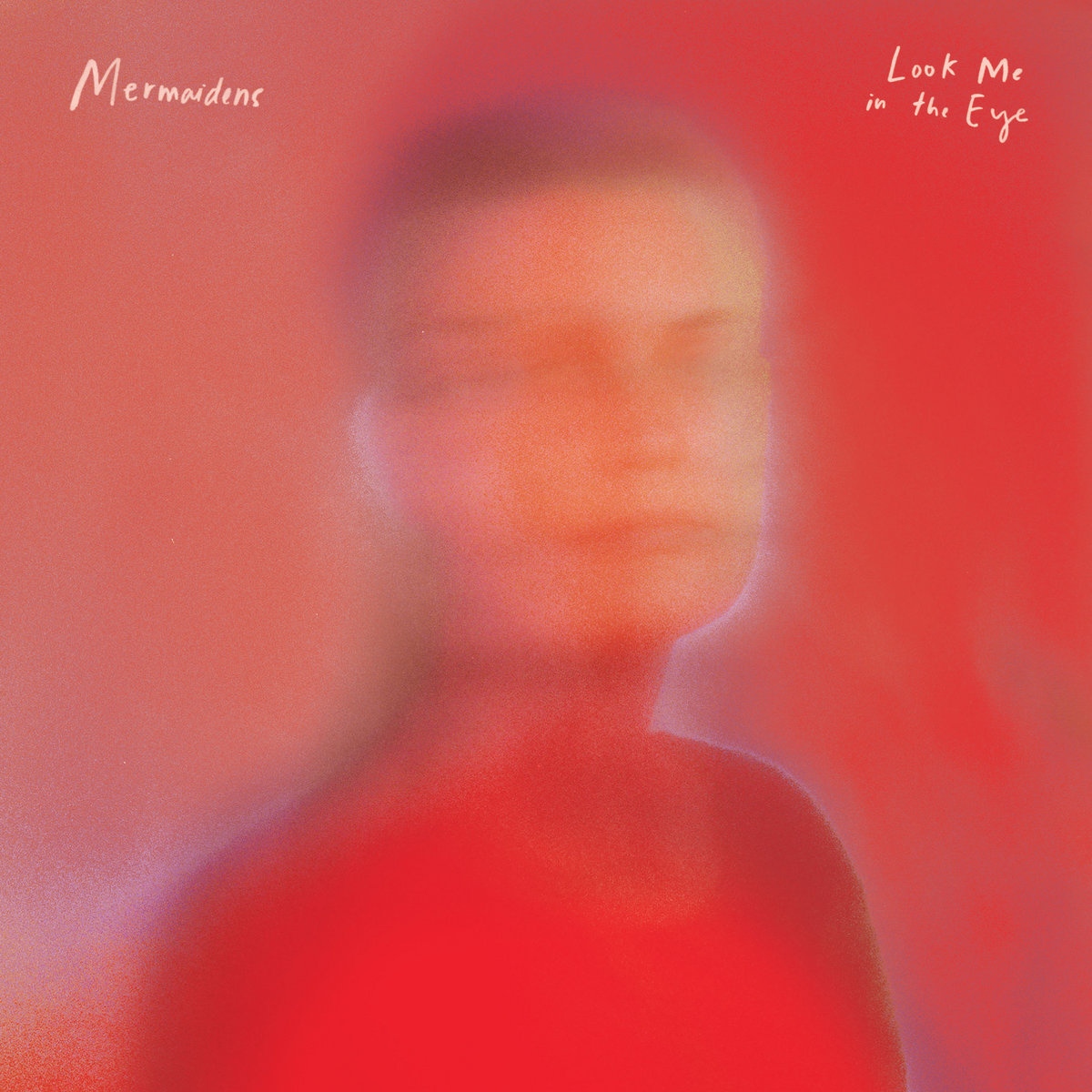 For that artwork I was thinking about disguises and mystery and multiplicity, it's actually two different people's faces I photographed which are integrated.
I just shot different people and digitally composited everything.
And the new one looks, for want of a better word, "bubbly"?
West: Yes (laughs). The colour and the whole look of it tied together.
The goal [for the music] was to be more bold and clear so the cover is bright colours and the graphics are loud, primary colours and clear typography which are playful as well.
The photo collage on the front I enjoyed playing with layering and textures and images within images, using lots of different material. I tried one in the ocean, ripples of waves, but the bubbles was the most successful.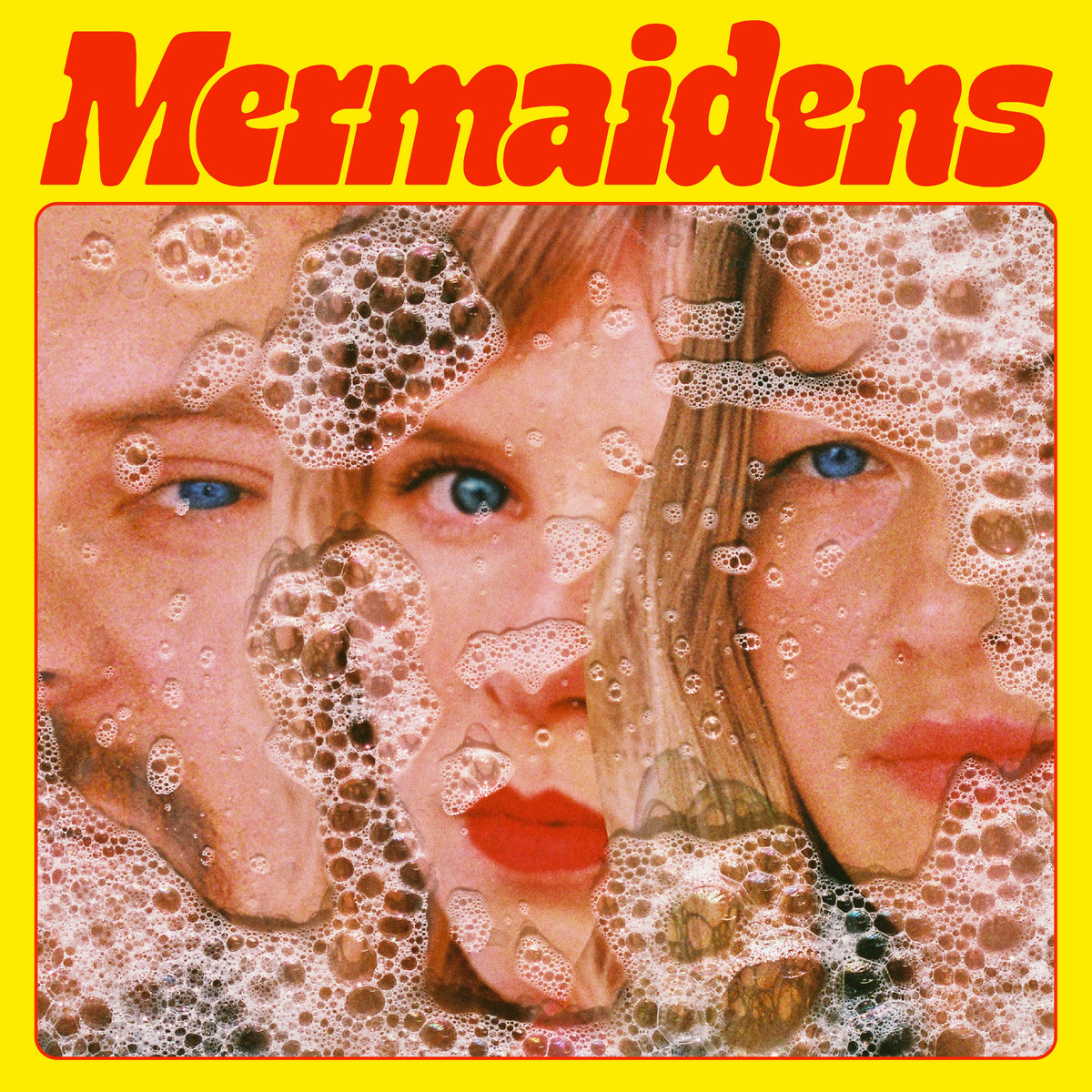 So it's a cover which says 'here we are', but also you're not, there a bit of distance?
West: Yeah that's a good read on it
In recent years I've discerned a shift in that musicians are seeing album covers as important artefacts in themselves but also somehow signal the music itself.
West: Yeah, I'm really happy about it. The explosion of digital listening through Spotify and iTunes made album art confusing for a while because people were just designing for that little square you have on your screen.
With the resurgence of vinyl, particularly with big pop stars producing vinyl again, has really made the focus on the artefact itself and the packaging of the record itself more significant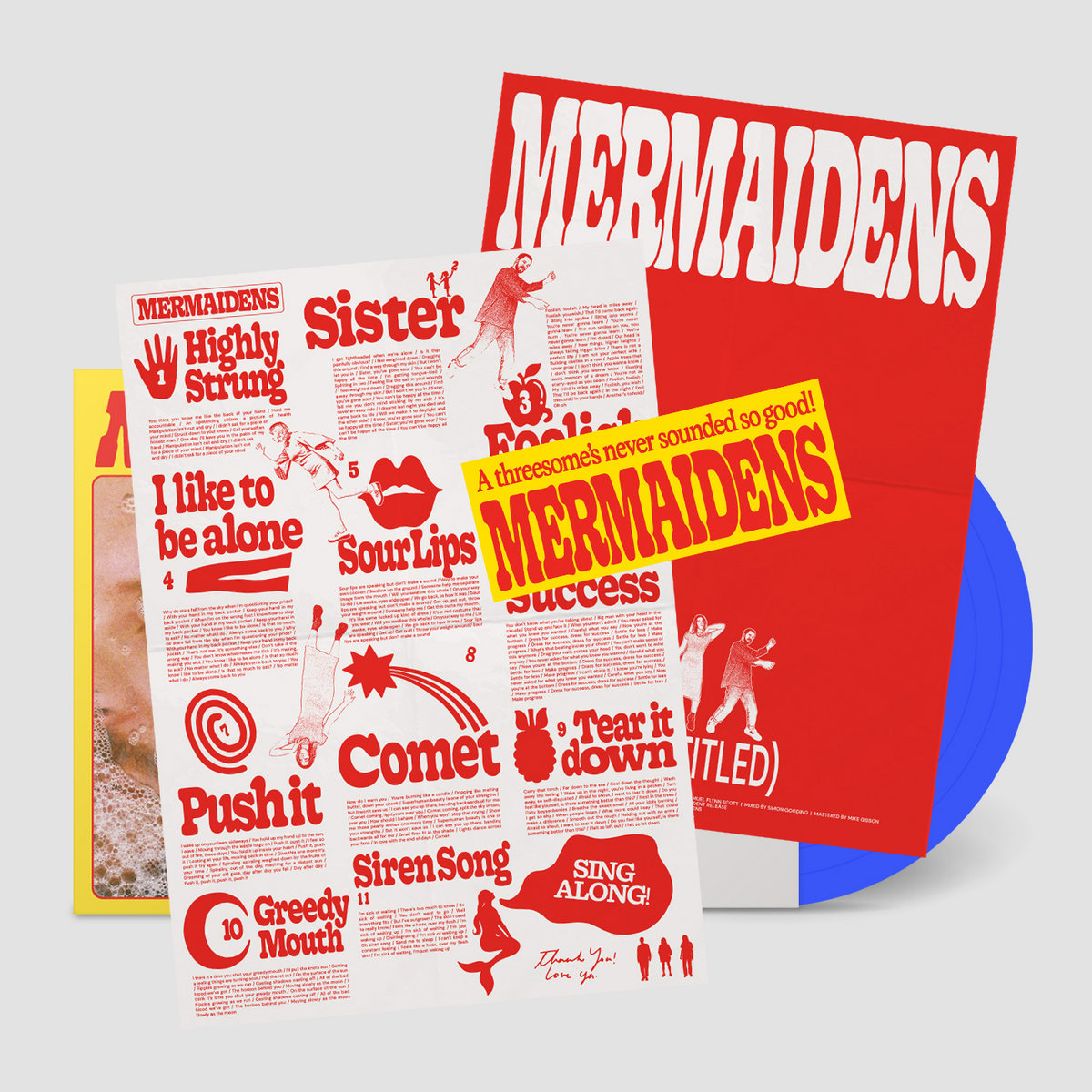 So you start to see more and more [musical] artists working with design studios to create their whole album world and people are putting more focus into the visual accompaniment to the music again
With this one we just wanted to express how much fun the record is to us and its a real adventure sonically from start to finish.
So the more the packaging helps with that the better.
.
For an extensive AudioCulture profile of Mermaidens go here.
You can hear and buy Mermaidens albums at bandcamp here.
.