Graham Reid | | 2 min read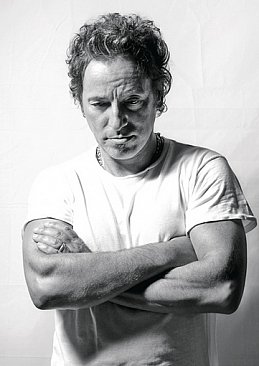 Sometimes we forget just how huge Bruce Springsteen has been: between '75 and '85 alone he sold in excess of 50 million albums (one of them, The River, was a double) and although he deliberately turned from mainstream success with low-key albums like Nebraska (in '82) and The Ghost of Tom Joad ('95) that has hardly stopped his juggernaut.

His Greatest Hits released in '95 notched up a healthy 15 million units, then you can add in the Live 1975-85 three-CD box set of '86 (13 million in the US alone) and . . .

You get the picture: here's the man who was on the cover of both Time and Newsweek simultaneously in October 75, has won 20 Grammy since '84 – and is still out there touring to massive crowds. The current double-disc DVD London Calling: Live in Hyde Park captures Springsteen and the E Street Band in blistering form in June of last year before an audience that goes as far as the eye can see.

The Springsteen phenomenon is complex: here is a multi-millionaire who people believe is a working man; he's a stadium filler who sings introverted song which can be about meagre individuals; his lyrics can be about a promised land or a promise which has failed . . .

He writes short stories and delivers them either solo with an acoustic guitar or with the bombast of the E Street band.

Springsteen is a kind of Everyman: the working guy from the factory, the Vietnam veteran, the solitary individual thinking about the state of his nation, the folk singer who reaches back through Pete Seeger and Woody Guthrie, the rock'n'roller who pays homage to the Shirelles and the Clash, to Dylan and Dion.

In an age of the three minute song (of which he is a master) he still spins out his into extended versions on stage, and every night under the lights is a commitment to take himself as far as he can for his music and his audience.

And at 60, he is still doing it.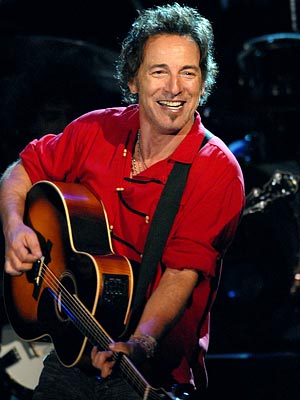 In '74, critic Jon Landau famously wrote "I saw the rock and roll future, and its name is Bruce Springsteen" but many forget what he wrote in the next sentence: "And on a night when I needed to feel young, he made me feel like I was hearing music for the very first time".

Springsteen never was the future – he was too grounded in the best rock'n'roll of the late 50s and early 60s – but there is still something about his songs and shows which live up to the last part of Landau's assertion.

Today however we hear Springsteen's songs as part of our own history, we can be transported by them to a place and a time we remember, even if in the case of his Dustbowl ballads and mythic America these are places we don't know for ourselves.

His songs often have a cinematic narrative into which we immerse ourselves. In some ways the very best of Bruce Springsteen is the very best of ourselves. His songs speak to those moments when we are at out most human: vulnerable, thoughtful, celebratory and part of the great collective into which his music makes us feel welcome.

Sales figues aside – and that perhaps explains them – that is quite something for a drop-out from Freehold, New Jersey to have achieved.

That is the redemption that rock'n'roll offers, and Bruce Springsteen at 60 is still living it out.