Graham Reid | | 3 min read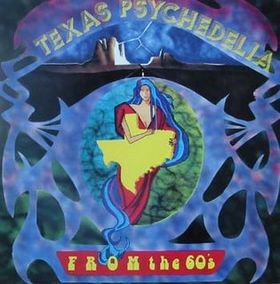 The description "psychedelic music" – much like "freedom" – can mean whatever you want. The first albums with "psychedelic" in the title were by 13th Floor Elevators out of Texas (The Psychedelic Sounds of the 13th Floor Elevators) and New York's Blues Magoos (Psychedelic Lollipop), both released in 1966.

Psychedelic Lollipop – recently reissued, and on limited edition vinyl too – isn't quite the spaced-out sweet thing the title suggested: the garageband Blue Magoos covered James Brown's I'll Go Crazy which had been in their live act, and dropped in some pretty ballads alongside Byrds-like jangle pop-rock. Terrific, but not exactly head music – although their Tobacco Road heads into space in a terrific guitar solo.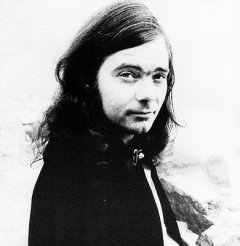 Austin's 13th Floor Elevators were the real thing. Helmed by singer/writer Roky Erickson (left) and songwriter Tommy Hall (who played electric jug), their Psychedelic Sounds debut and follow-up Easter Everywhere are considered psyched-out classics.

The Elevators are getting excellent reissues by Charly: Psychedelic, Easter and their final album Bull of the Woods (cobbled together from various sessions) come as double discs with excellent essays, period photos and artwork; and there's also the 7th Heaven; Music of the Spheres collection of singles, B-sides and so on.

The Elevators – as with Blues Magoos – had a rock'n'roll heart, but had inhaled and gobbled more than those New Yorkers.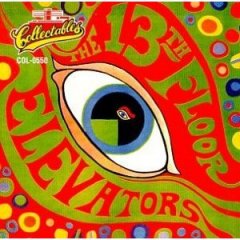 On their debut – the reissue with mono and stereo mix versions – they open with their two-and-a-half minute garageband classic You're Gonna Miss Me, but follow it with the five minute astral flight Roller Coaster where Stacy Sutherland's guitar pointed to their true direction, which was "further out".

Tracks like Reverberation and Fire Engine were located between the garage and the tinny house, but they also offered a neat line in dreamy pop (Splash 1, the Dylanesque Kingdom of Heaven).
Easter Everywhere of '67 – made after regularly ingesting LSD, then not illegal, and internal arguments – is rocking and trippy in equal measure, Hall falling into mystical Eastern religions and philosophies for the eight-minute opener Slip Inside This House, and the six minute Postures (Leave Your Body Behind).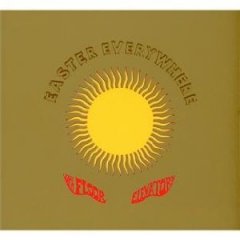 Again the reissue comes with mono and stereo remixes, but in either Sutherland's fluid space-guitar, Erickson's impassioned vocals and that weird sound of jug grab attention. There's also an aching version of Dylan's It's All Over Now Baby Blue.

The band were kneecapped by problems however – drugs, line-up changes, arguments between Sutherland and Hall about Hall's mish-mash of religious images in his lyrics and ideas for cover art, encounters with cops . . . then Erickson being busted again, pleading insanity to get a lesser sentence and ending up in a mental institution for more than two years where he was given Thorazine and shock therapy.

Their was an astonishingly complex, wayward story acted out in fewer than three years.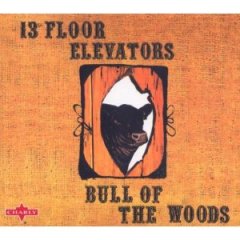 Bull of the Woods – Roky mostly absent due to drugs/hospitalisation, Hall having quit – is often overlooked but contains more garageband tripiness, stoned country (Down by the River) and generally weird pop. The reissue includes five live and slightly odd tracks. Not their finest hour, but usefully mad.

And that was it for 13th Floor Elevators. But there was a welcome coda.

Erickson – with Okkervil River – delivered one of 2010's best albums with True Love Cast Out All Evil, some songs from his hospitalisation period.
It was an album of cracked grace and sounded like a redemption.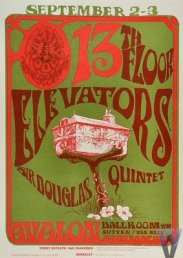 So that's the strange and sad tale of 13th Floor Elevators and their mostly impressive, always interesting and sometimes crazy catalogue.

Feel free to use "psychedelic music" quite freely about it. People did back then – and it was music about freedom anyway.
Like to hear more along these lines?
Or just be courageous and go straight to "psychedelic".