Graham Reid | | 3 min read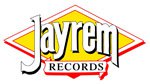 Despite the decline in music sales, anyone starting a record company today has it relatively easy when considering what James Moss was up against when he launched his label in early 1975.
CD technology -- cheaper to produce than vinyl -- was still more than five years in the future, labels were reliant on snail-mail postage, telephones were used rather than e-mails and all the possibilities of the internet were unimaginable.
In '75, New Zealand was a country of cassettes and EPs for most recording artists, recording was expensive if even considered at all, and there was very little by way of any music industry infrastructure. Indeed, the phrase "music industry" wasn't common until 20 years later when people started to speak of one.
In '75 the whole punk DIY revolution/explosion was also a few years off.
But Moss, a decade in the cosmetics industry then a year "to the day" as marketing manager of EMI in Wellington, lit out on his own with his first release, 500 cassettes of Maori Myths and Legends.
The first full album he released -- under the company name Record and Cassette Distribution -- was a year later (the Boys Choir of St Mary's, 22 Carols for Christmas).
In '81 he changed the company's name to Jayrem, the following year released the first 7" vinyl single (Blue Movies' Here Comes the Sun) and the first 12" (Shadowfax's Lighthearted).
Jayrem's first conspicuous success was in '83 when the Body Electric's Pulsing spent half a year in the charts and peaked at number 13. It sold 5000 copies.
Moss -- through his ownership of the Chelsea chain of records shops for seven years after '80 -- identified large-enough niche markets (metal, Maori music, blues and reggae) which weren't being catered for by the major international companies, or most of the other independents who started to flourish in the wake of Flying Nun.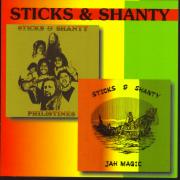 When Moss did compilations, notably his reggae ones which sourced from credible catalogues like Far I, he would include New Zealand artists alongside the best the world had to offer. And Moss was an early supporter of Maori reggae artists -- Dread Beat and Blood, Sticks and Shanty, Ngahiwi Apanui -- just as he was of nascent hip-hop.
New Zealand's first rap single, E Tu by the Upper Hutt Posse in '88, came through Jayrem.
The label was also home to some of the country's finest women singer-songwriter such as the late Mahinarangi Tocker, Jan Preston, Hinemoana Baker, Jordan Reyne and Charlotte Yates. And New Zealand poets such as Bill Manhire, Sam Hunt and Michele Leggott all has material released through Jayrem.
As did Fatcat and Fishface.
"From a business point of view," Moss said to me in an e-mail recently, "I have to say that the metal/rock bands have often been the most professional to deal with and the guys from the Eighties bands have been so appreciative that their music is being recognised."
And of Ngahiwi Apanui's Te Hono Ki Te Kainga/The Link With The Homeland album of '89 which I praised for its early and innovative use of taonga pouru (tradtional Maori instruments) but said was overlooked he replied, "You are right about Ngahiwi Apanui. [The album] fell between the cracks at the time of release but has subsequently been well used by doco/movie makers and overseas "world music" compilations.
"His later Apanui album was widely praised (mainly by world music writers) and enjoyed good sales."
At the end of Jayrem's 35th year in the music business -- a business which grew up around him -- Moss could boast presenting almost 200 albums from across the musical spectrum (blues to choral, Maori artists to country-rock) and he now exports to half a dozen marketplaces.
And he just kept putting out metal.

In fact to celebrate three and half decades, Jayrem released seven new CDs simultaneously and they are emblematic of that broad spectrum aproach.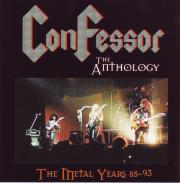 She Sings And Plays is a 20-track compilation of women artists (including Turiiya and Cassandra's Ears); there are two hard rock compilations (No Peace for the Wicked and the Confessor Anthology 1985-93; an album of new Maori artists; the Tin Syndrome retrospectives; and a compilation of Eighties material by Unrestful Movements who were in the vanguard of the local Noise genre.
It has been quite some diversity that Moss and Jayrem have delivered, largely away from coverage in the mainstem media and often picking at small but important niches.
Over the years Moss also imported albums, acted as a distributor for other independent labels and generally just kept the music coming. Of course not everything Jayrem released was a work of unalloyed genius and it would be fair to observe that some acts got released through Jayrem because they probably couldn't get interest from other labels.
But without Jayrem the New Zealand musical landscape would be markedly different and infinitely poorer.
And after 35 years James Moss shows no sign of quitting.
Good news indeed. Always has been.
For more on Jayrem's catalogue, go here.