Graham Reid | | 3 min read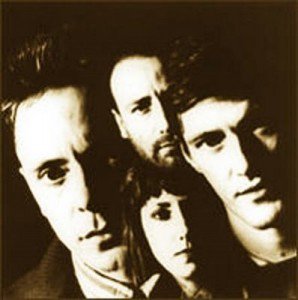 Few bands can survive loss of a lead singer who has been the focal point. Even fewer can reinvent themselves.
Genesis did when Peter Gabriel quit after The Lamb Lies Down on Broadway and Phil Collins stepped out from behind the drum kit, and Pink Floyd morphed into another form after Syd Barrett checked out of reality . . . and again when Roger Waters went into a solo career.
To his anger, Waters watched as David Gilmour simply carried on with the group's name, the irony being Gilmour was the last to arrive in the band and had been brought in to support, then replace, damaged Barrett.
And what of Joy Division?
After the suicide of their singer Ian Curtis in 1980 their time was clearly up – but against expectation the remaining members underwent a psychic shift from the glum poetry of Curtis to reinvent themselves with the glacially cool, heartbone-connected-to-the-headbone bass'n'synth-propelled dance of New Order.
Right now New Order have Pink Floyd situation. They are touring again (with another rejigged line-up) but bassist Peter Hook previously announced they had broken up (he quit, which is quite another thing) and he's as unhappy as Waters once was. Still, he's out playing Joy Division albums with his new band so . . .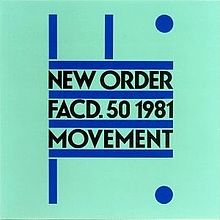 New Order's career has always been a stop-start thing with time out, side projects, farewell concerts and reunions. It has been more than five years since they last played together and 30 years since their debut album Movement.
But, as with Watersless Floyd, the Hookless New Order machine rolls on and in 2008 their impressive back catalogue was given the inevitable makeover with albums re-presented as double discs with various mixes and singles. That makes sense because New Order often didn't put their influential singles on albums, and you can't have New Order without their phenomenal seven minute single Blue Monday, the biggest selling 12'' of all time.
That single in '83 provided the cornerstone of their career and its sense of precision-tooled dance pop was the launch pad bands like Pet Shop Boys.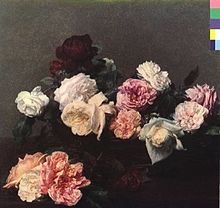 Listening back to their albums – and you can hear them growing up in public from a shaky beginning on Movement where Ceremony on the extra disc had been written with Curtis a fortnight before he hanged himself – is to be taken on a trip into assured, post-punk dance music that runs like a single instrument, initially thanks to producer Martin Hannett who died in 91.
As British writer Ian Harrison recently observed, "This is electronic/acoustic dance music made with an ear for a melody, a featly to the beat and an oblique lyrical integrity".
There is a frigid, rhythmical majesty to the best of New Order and although their sound has all the exactness of Giorgio Moroder's disco pulse (listen to the seminal Everything's Gone Green on Movement's extra disc) there is also a real heart beating behind it, perhaps because Bernard Sumner had never sung until Ceremony and they found their way by being truthful to themselves and their audience.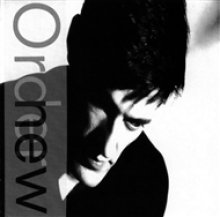 Hook's bass is so solid it is geological, Sumner's guitar adds serration, Stephen Morris' drumming and synth playing is icily precise but fluid, and Gillian Gilbert's keyboards and vocals add a necessary warmth.
New Order wrote themselves into people's hearts and for the post-Joy Division generation its hard to imagine life without albums like Power, Corruption and Lies, Low-Life and Technique.
Against the odds, there was life after Curtis for Sumner, Hook, Morris (and Gilbert who had played with JD before being seconded into New Order). Ironically for these working class pragmatists from Manchester, it was in dance music.
Who would have guessed that as they listened to Joy Division with the lights off just two years previous?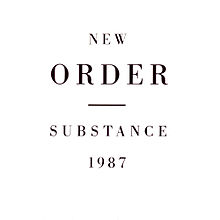 NECESSARY NEW ORDER
Movement (1981): The flawed but fascinating Hannett-produced debut has them finding their feet but the extra disc is where you can hear a path being mapped out.

Power, Corruption and Lies (1983): Anticipated by the mighty Blue Monday single (on the extra disc along with Thieves Like Us), this was their self-produced breakthrough which positioned itself between rock (the gritty guitars) and dance (the driving beat). Joy Division was only present as a fading ghost.

Low-Life (1985): Mission accomplished on this exceptional album of dance pop-rock, and their music also became masterfully represented on extended version for 12'' singles (the nine minute version of Perfect Kiss is on the extra disc with the eight minute Shame of the Nation).

Technique (1989): Widely considered among the best albums of the decade, this was partly recorded in the dance culture of Ibiza so is infused with acid house, humorous sound effects and great beats. Extra disc has a mix of their FIFA World Cup song World in Motion.

Substance 1987 (1987): The bluffer's guide: double disc of their 12'' singles and B-sides. Addictive.