Graham Reid | | 5 min read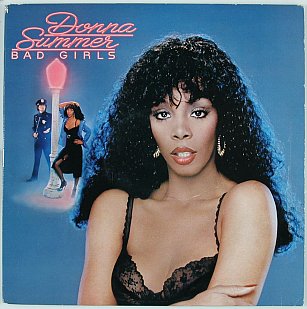 In musical arguments, as with political ones, the area of grey between the black and white can be as big as the other two combined.

History books say you were either a Beatles or a Stones fan, but my friends and I liked them both -- and the Four Tops, the Dave Clark Five, Lou Christie, Sam the Sham, Paul Revere and the Raiders, Roy Orbison and Dusty Springfield.

Sensible people listen with open ears and the Dance v Rock debate of the early Nineties -- mostly played out by cheerleading critics -- seemed mighty stupid, especially when musicians from both camps started crossing the artificial lines, creating a vast grey area.

Certainly the Disco v Punk Wars of the late Seventies were fought with some vengeance. More fool me, as I learned some years later.

Donna Summer's name came up in a conversation and I made some mildly disparaging comment because it seemed the smug thing to dismiss her.

Murray Cammick, co-founder/longtime editor of Rip It Up and a man with impeccable taste in black music, mildly offered one of his typically reasonable observations -- that her Bad Girls was a great album.

So I went home and listened to it again.

He was right and I was wrong.

Bad Girls was far better than I remembered or thought at the time, and is one of the few essential double-vinyl albums from a period that was spawning them with alarming frequency.
Released at the close of the Seventies, Bad Girls was simultaneously a summing up of disco and offered a signpost to an electro-pop future.

With tracks -- more correctly, hits -- which segued seamlessly into one another (Hot Stuff to Bad Girls is an extraordinary double whammy to open with), it was clubland music with a pop heart. And, lest we forget, dynamite rock guitar on Hot Stuff from session whizzkid and Doobie Brothers/Steely Dan member Jeff "Skunk" Baxter.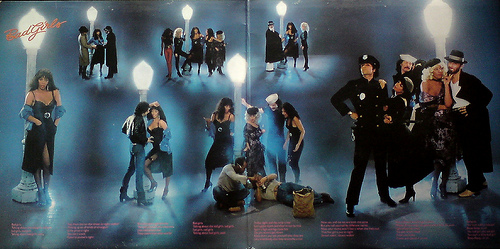 And Bad Girls was about sex, from the "Donna as hooker" cover on in.
A thought confirmed by the gatelfold inner sleeve images.

Disco may have been a largely faceless music but you could hardly ignore the sultry Summer -- she looked stunning.

The set sold more than four million copies that year, not bad for a double album of a style the "serious" music press derided and ridiculed.

However Summer was more than the face and voice of the music machine of German producer and studio genius Giorgio Moroder, who brought Eurodisco to America thanks to a solid run of hits from his Boston-born star.

Although Bad Girls only hints at it around the midpoint, as a child Summer was a gospel-soul singer in church. Later, she fronted a rock band, The Crow, and did theatre, which explains the "bad girl" concept of the album -- it was part of the act.

In the late Sixties, she went to Germany to join a production of Hair, then got session work where she met producer/writers Moroder and Pete Bellotte.

In '75, under their tutelage, she recorded her first transatlantic hit, the sensual and multiple-orgasmic Love to Love You Baby.

Summer was suddenly the hot'n'sexy diva of disco and there was no stopping her. She and her producers upped the stakes with I Feel Love, a technological masterpiece of the time, then it was the dancefloor classic Last Dance and, improbably, a monster disco version of Jimmy Webb's psychedelically confused MacArthur Park.

And that was just the beginning.

Then came Bad Girls, released the same year as Rod Stewart's Do Ya Think I'm Sexy? It was no contest.

With Bellotte, Moroder, co-writer/arranger Harold Faltermeyer (who later wrote movie themes like Top Gun) and Summer as singer-songwriter on board, Bad Girls is full of Eurodisco beats, r'n'b horns (Journey to the Centre of Your Heart), oddly treated vocal passages (Dim All the Lights) and, best of all, magnificently driving bass lines.

Recorded in LA, it possesses the extroverted quality of that city yet has the buttoned-down intensity of its German origins.

Almost four decades on it is still a remarkable collection of clever, lapel-grabbing songs -- and the repackaged Deluxe Edition just doubles the pleasure by adding the demo of Bad Girls, and an extra disc of relevant 12-inch single versions of album tracks, the eight-minute extended mixes of I Feel Love and Last Dance, the full 17-minute MacArthur Park Suite and more.

Unfortunately Bad Girls was Donna Summer's last big flash.

The disco backlash kicked in and, like the Bee Gees, she was stigmatised by her association with it. She tried to reposition herself and moved to Miami. Some said she got religion and made some anti-gay statements. (The latter was untrue but the rumour cost her a significant part of her audience.)

Anyway, it was all but over, although she continued to record (with sometimes great one-off success) and did an enormous amount of fundraising gigs (some for Aids charities). She's probably had a Behind the Music profile.

None of that matters when you've got Bad Girls turned up loud.

She might have been disco's reigning temptress for the sexed-up tracks but she also sings soulful ballads (There Will Always Be a You, All Through the Night) and soars like Bette Midler on the uplifting On My Honour -- which might explain her disco duet with Barbra Streisand on No More Tears included on the extra disc in the expanded edition.

But from Hot Stuff through to the gloriously chugging, synth-splattered anthem Sunset People, the original Bad Girls double was a classic -- camp in places -- disco, soul-pop and techno collection of great songs, and only the unwise or unworthy would dismiss it, as I foolishly did once.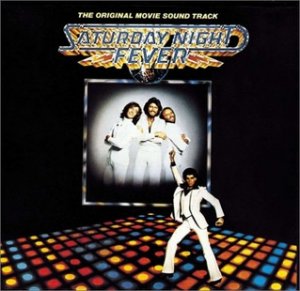 From Bad Girls your journey can be straight into the heart of disco (Tavares, rediscovering the Saturday Night Fever soundtrack, Gloria Gaynor) or to those influenced by Moroder's production style (Pet Shop Boys, Madonna, Eurythmics).
In retrospect Bad Girls was never simply a disco album but an astute, danceable meltdown of pop, soul, dancefloor and r'n'b -- and it offered a signpost out of the disco ghetto for many artists.
That so few took it just confirms how smart Donna Summer really was.
Donna Summer died of cancer in May 2012. She was 63.
These Essential Elsewhere pages deliberately point to albums which you might not have thought of, or have even heard . . .
But they might just open a door into a new kind of music, or an artist you didn't know of.
Or someone you may have thought was just plain boring.
Jump in.
The deep end won't be out of your depth . . .