Graham Reid | | 3 min read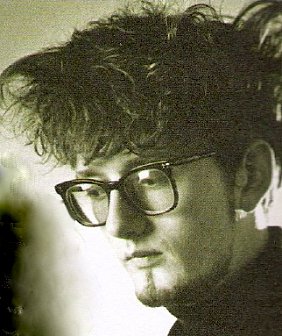 When the Sheffield band Pulp gate-crashed the relentlessly jingoistic and self-aggrandising Britpop party in '95 with their single Common People, they were hardly a new band.
The Different Class album which that cynical, emotionally detached and pointed single anticipated was their fifth, and in some form or other – always around singer-songwriter Jarvis Cocker – they had been playing since the late Seventies.
Cocker first founded Pulp with school friends when he was 15 and three years later, in '81, they were offered a John Peel radio session.
But it would be anther two years before the band –which now included guitarist Simon Hinkler who went on to the Mission, and Cocker's sister Saskia – recorded its debut album It. (A clumsy pun: Pulp. It.)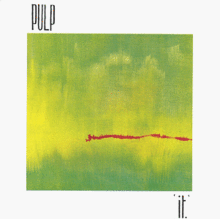 Pulp's first three albums – It, Freaks from '87 and Separations ('92) – have been given the remaster/repackage and expanded reissue treatment we have come to expect as pop re-presents itself for posterity and profit.
But even British rock writer Everett True – commissioned to write liner notes – strains to find something nice to say about the merits, or otherwise, of It.
"A naïve charm" and "a curiosity, a youthful offering" damn with very faint praise. Guitarist Russell Senior who subsequently signed on would dismiss it as "a fair document of puberty".
There is a quasi-folk sway at work and some overly-earnest, adolescent lyrics which cannot be disguised by the orchestration (which, however, hinted at Cocker's ambition).
Cocker later acknowledged he had "a really disproportionate amount of self-belief 'cos listening back to those early Pulp records they didn't have cat's chance on hell of getting popular". Certainly not when Adam Ant, Soft Cell and Bucks Fizz were getting people onto dancefloors and the Specials' Ghost Town, Ultravox and Teardrop Explodes were taking care of the serious business.
Pulp's folksiness, the brass band/musical hall rollick Love Love and Looking for Life (like the pleasant single My Lighthouse, a bit Lloyd Cole) ensured they were a band out of time while trawling for influences and direction.
Cocker later described himself as this "ridiculously uptight knobhead with specs on haranguing you and flying off the handle when everything went wrong".
The It reissue offers tracks from the Peel sessions, should you want them. You're welcome to It.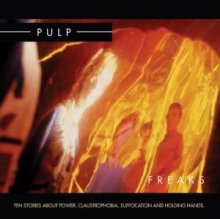 Surprisingly, from such an unpromising start Pulp matured dramatically for Freaks – pretentiously subtitled Ten Stories About Power, Claustrophobia, Suffocation and Holding Hands – and is a much darker and melodramatic collection which opens with Fairground, a partly spoken-word piece by Senior.
It sounds like they picked up the manual from early, dyspeptic Magazine or loveless Joy Division (or for a more local reference point, Headless Chickens before their pop hits).
For his part Cocker drops the folk influences – and an octave – to take the European stylings of balladeer Scott Walker (on I Want You, Being Followed Home, They Suffocate at Night) and Goth bands as his coordinates (the driving momentum and melodrama of Master of the Universe), but with a touch of dark and vengeful cynicism too (Life Must Be So Wonderful). Don't You Know sounds like the Mockers.
Cocker still takes himself seriously (Anorexic Beauty is just one rubbish mock-Goth track among a few) but the slow, often stately pace throughout suits the sentiments better than the jauntiness of its predecessor. With an extra disc of songs from EPs and B-sides, this is – intermittently – an interesting Pulp album.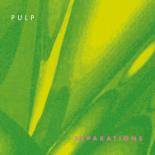 Separations – recorded sporadically over two years – still sounds a transitional album, only the second half pointing to where they might end up.
NME made the taut,observational My Legendary Girlfriend its single of the week and it remains a diamond hard moment and (as on Countdown which also comes in an eight minute mix) you can hear Cocker had belatedly paid attention to the possibilities of New Order's Manchester dance.
There are also strong elements of his declamatory, narrative style on Love is Bind, Don't You Love Me Anymore? and the beautifully arranged but minor She's Dying (which came to its peak on Common People) – and Death Goes to the Disco among the extra tracks is camp fun.
After these three juvenilia albums came His'N'Hers in '94 which was seen as their musical breakthrough – after 15 years – although for most that came when Common People blew up.
These days Cocker prefers to forget most of these songs.
Well, they were more than 20 years ago but anyone tracing an arc of from "hmm, promising" through "yes, has potential" to "we can work with this" is in for an instructive ride.
Want to look back on other British bands of the period? Have a look here and here.