Graham Reid | | 6 min read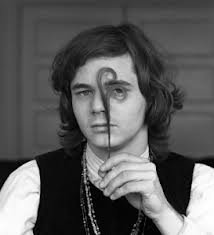 In rock'n'roll call of great West Coast bands in the late Sixties -- from the Airplane and Big Brother to the Youngbloods and Zappa's Mothers -- one name is almost consistently ignored: the Steve Miller Band out of San Francisco.
Yet well before they broke through with the famous hit The Joker in '73 ("some people call me the space cowboy . . .") they had been playing blues-based then tripped out rock for almost six years and in their ranks alongside singer-guitarist Miller they had Boz Scaggs and keyboard player Ben Sidran, guests on their early albums included Paul McCartney (with whom Miller co-wrote My Dark Hour), Nicky Hopkins and Charley McCoy, and their producer was Glyn Johns.
They played the Fillmore West and the Monterey Pop Festival, and three of their first five albums almost slipped into the US top 20. They were loved and feted, but today it is their smooth later hits like The Joker and Fly Like an Eagle for which they are mostly known.
But right back at the start . . .
The Steve Miller band's first five albums released between '68 and '70 -- yes, five album in 26 months, almost every song written by Miller, Scaggs, Sidran, drummer Tim Davis or bassist Lonnie Turner -- have recently been remastered and reissued with excellent liner notes.
Time to turn the spot back on the band in their formative years.
Miller had played in bands in Texas then relocated to Chicago where he was the rhythm guitarist in Buddy Guy's band. So when he headed to the West Coast on the advice of Paul Butterfield he had considerable blues chops (indeed the band was originally the Steve Miller Blues Band) and before they went to London to record their debut album Children of the Future with Johns they played a week at New York's Cafe Au Go Go with John Mayall's Bluesbreakers.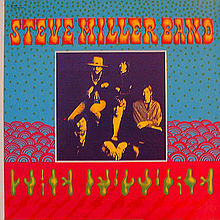 They'd established a sound reputation in San Francisco but their attempt at recording in Capitol Studios on Los Angeles was aborted when the engineers (who had worked with Sinatra et al) walked out on the hippies. So Miller settled on Olympic Studios in London (famous for Rolling Stones' recordings) and Johns who was between a session with Joe Cocker and recording Led Zeppelin's debut and the Stones' Beggar's Banquet.
Anyone coming to Children of the Future thinking about Miller's blues and hippie credentials will be surprised, many of the songs are augmented by mellotron and Hammond organ, and the seven minute In My First Mind sounds closer to the Moody Blues than moody blues.
In the handsome collection of San Francisco nuggets Love is the Song We Sing, Alec Palao says live the band had "parlayed a brassy, sassy brand of Chicago blues on numbers like Going to Mexico or Key to the Highway [the latter on Children of the Future] but on record it was quite a different story".
"Right from the start, the group maintained a strong pop sensiblity [evident on the single Roll With It] and coupled with Mller's interest in electronics and Les Paul-styled sonic experiment it all made for an innovative and entertaining package."
Certainly the hippie sentiment ("we are the children of the future" which echoes like a refrain throughout the album) sounds a bit twee today but the stylistic diversity, smart production with electronic sounds, the nods to dreamy or dirty blues, and harmonies which owe a debt to Brian Wilson, make for an unusual album which stood quite apart from its rowdy peers (Airplane, the Dead, Moby Grape, Quicksilver Messenger Service, Hendrix etc).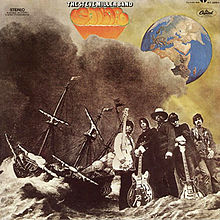 Their second album Sailor is widely consider the best of the early years and its diversity -- where soul-pop sits alongside space-prog, ethereal ballads like Quicksilver Girl and Johnny Guitar Watson's Gangster of Love (which became an early signature tune) -- make for compelling and unexpected listening.
The album opens with a stutter and grind of electronica before washes of guitar and organ drift in for Song for Our Ancestors. There is what sounds like a piping quasi-classical trumpet on the blissful Dear Mary, urgent pop on My Friend, political blues-rock on Living in the USA, country flavours on Lucky Man . . .
Again recorded by Johns (who came to Los Angeles), it was also Scaggs' last album with the band and in places sounds closer to Love's classic Forever Changes in it's coherence-through-diversity ethic.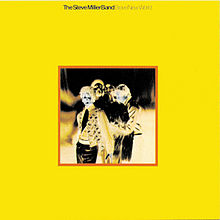 Brave New World, their third album in a year, was pulled out of adversity when Scaggs and keyboard layer Jim Peterman both left.
Not that they were short-changed on talent: co-producer Johns played guitar, Nicky Hopkins added some piano and Hammond organ to the track Kow Tow when Miller took the tapes over to London where Johns -- then working with the Beatles on Get Back/Don't Let Me Down -- introduced him to Harrison and McCartney, the latter co-writing and singing the rocking My Dark Hour (credited as "Paul Ramon").
Although the band had consolidated its reputation, their musical diversity perhaps worked against them and the speed at which they were working meant some attrition in quality which couldn't be propped up by Miller's guitar work alone.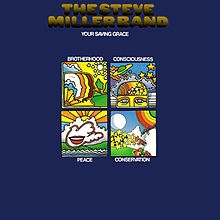 They began recording their fourth album Your Saving Grace -- again with Johns, Sidran and Hopkins around the trio of Miller, bassist Lonnie Turner and drummer Tim Davis -- the same month as Brave New World was released.
The album sounds thin on ideas and songs although Miller had the ablity to spin something out of the most simple of ideas, notable in this is Don't Let Nobody Turn You round which leaned on the old gospel song for its genesis.
The nine minute Baby's House -- a tour de force for Hopkins -- is a highpoint but the dreary six minute version of the traditional Motherless Children showed how thin the ideas were being stretched, despite some tasteful playing.
Feel So Glad is one Miller's most beautifully tired and bluesy ballads however.
Hard to believe, but no sooner than this album was released in November '69 -- and manager-less Miller touring the band relentlessly -- his record company wanted another. Two months later -- after a Christmas break -- Miller was recording an album which, almost wearily, would be entitled Number 5.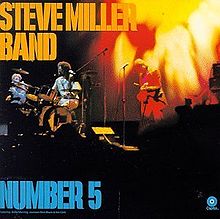 In one of those ironies so common in music, the album which became his biggest seller to date was pulled out of adversity. Johns and he parted company, bassist Turner left, early sessions were halted by Miller because there were no songs . . . and then the record company suggested he go to Nashville to record in the stusio owned by harmonica player Charlie McCoy and guitarist Wayne Moss (of the band Area Code 615).
The idea must have appealed to Miller -- not just to get a fresh approach but Dylan had been down to Nashville and recorded with Moss and McCoy.
And that comes through on a song like Going to the Country ("hey ho, one thing I know, people in the country really let themselves go") which was knocked off in half an hour.
It is a bright and fresh sound -- cloud-piercing guitar alongside harmonica and fiddle -- and bridges that chasm between psychedelic rock and country music. And Hot Chili with a mariachi trumpet and Spanish guitars captures a Tex-Mex vibe. Miller also returns to his blues roots on an old number Going to Mexico which sounds like it might have come from one of his much later albums when he'd smoothed the edges a little.
Although the politics is locked in its period (Industrial Military Complex Hex, the spooky seven minute Jackson-Kent Blues) Number 5 is the equal of Sailor in these early years and both albums are well worth discovering.
Few would argue that any of these are essential albums, but at the time Miller was an innovative thinker (electronics and horns, blues in the mix with country, funk, rock and psychedelia) and was a rare one in that he just kept doing it and doing it.
And as Joel Selvin observes in the liner notes to Number 5, his big hit The Joker was still three years away.
Payoff . . . at last.