Graham Reid | | 12 min read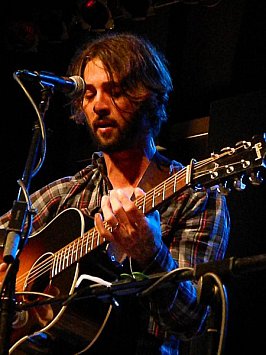 There are plenty of easy descriptions for the bruised, whisky'n'cigarettes vocals of Ryan Bingham but one of the best was that he sounded like Steve Earle's father. That was written about Bingham's first album Mescalito seven years ago when he was just 25, and he admits that voice has been blown out even more since then.
Today Bingham has four albums behind him – his most recent Tomorrowland included the moving Never Far Behind addressed to his mother who died of alcoholism and his father who committed suicide – and along the way he picked up a Golden Globe and an Oscar for his song The Weary Kind in the film Crazy Heart which starred Jeff Bridges as battered country singer.
This one-time rodeo rider from Texas parted company with his longtime band The Dead Horses and the record label Lost Highway before Tomorrowland, and with his wife Anna Axter started his own company.
And he is on his way to Australasia for a series of concerts with his new band, including a date at Auckland's Tuning Fork on October 11.
Bingham's albums have appeared in our Best of Elsewhere columns so it's a pleasure to catch up with him in . . .
"I'm in Texas working on a film with my wife but having fun so it's all good."
She is a screenwriter/director?
Yes she is. She wrote this film and is directing it as well. It's her first feature and we're really excited but it's a lot of work. It's called A Country Called Home and there's a website with information and what it's about and who's in it. Check it out.
Will do. You are committed to writing a soundtrack?
Yeah, I wrote a couple of songs and I'm working with one of the young actresses who is performing in it, just playing some songs, learning things on guitar. That's what I'm here for as well. I'm doing a bit of music for it.
I guess you could call it work but I'm having to play music so it's not really like a job.
Music consultant is another title to add to your CV?
(laughs) Yeah, that'll work for me.
My understanding is you grew up in West Texas and Fort Worth. I've been through there and it's a different part of the world for sure. I wonder, when you look back, did that shape your world view?
Yeah, it did. You know what an empty desolate place it can be, so growing up there left a lot of room for imagination and thinking about the world and what it was like out there. Now I've had the opportunity to get out and travel, when I go to write songs I still go back to that place and draw inspiration from there. It's a place I continue to go back to in my mind.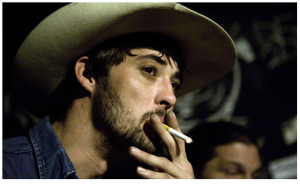 When you were growing up were you aware of all those unique talents from there like Townes, Joe Ely, Terry Allen and even Buddy Holly . . . were you aware of those people as a young songwriter?
I was. When I got into my early teens I had an uncle who had a lot of old vinyl records by those guys so I kinda grew up listening to a lot of music in the house when hanging out with him. So that was definitely a big influence when I started learning how to write songs. Those were the guys I really related to because a lot of what they were writing about was about the places I was from and where I grew up.
Did you hear a songcraft that was different in their work than you were hearing maybe on pop and rock radio?
Yeah, there was some kind of genuine and real sound. The lyrics were what I was drawn to first more than anything. I was learning how to play the guitar, but just a few chords, so it was what they were saying that I identified with first. The craftsmanship of playing the guitar and the songwriting came later. There was something different there than what was on pop radio.
Were you ever in high school bands?
No, I really got a late start in playing guitar. My family moved down to Laredo on the border of Mexico and Texas and that's where I got my first guitar. I had a neighbour who would sit outside his house and play these mariachi songs. He was the first one to teach me how to play and that was it for me. After that I just taught myself different tunes but I never had any formal training.
Do you remember your first paying gig in public?
I do, it was in a little town close to Fort Worth. I was on the rodeo trail with some friends of mine and I'd always take the guitar and make up songs in the back seat going down the road. There was a little bar called The Waterhole we would always go to when we were going back home. One night we were in there and it was just the bartender and me and my buddies and they talked me into getting my guitar and playing. I played a few songs for them, and the bartender offered me a gig to come back next on the Wednesday night. I remember putting a little tip jar out and made maybe $20 or $30 and thought that was the greatest thing ever.
Better than riding in the rodeo?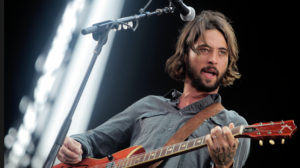 Yeah. (laughs) I always had to have a daytime or weekly job, usually hard labour or in construction, and I'd work all day for minimum wage and barely make that amount of money digging holes for some guy. So to make that money in little more than an hour I though, "Shoot, this feels way better in my hand than that shovel does'.
Everyone talks in cliches about your voice as whisky and cigarettes or whatever, but was that the voice you had then when you started, or has it grown over the decades?
Nah, it's definitely got worse over the years (laughs). Playing in all those shitty little bar, man. Those roadhouses and honky-tonks were real smoky and usually the PA was really crappy so you are trying to sing over all these people. A lot of the people in the bars didn't go there to listen to music, they went to get drunk and fight and pick up women. So most of the time you are singing over the crowd and blowing your voice out every night.
And me not really knowing how to sing properly meant I just blew it every night. Eventually I learned how to work around it, but that's why it got worse over the years.
Do you take care of your voice these days?
I do, I'm a lot more conscious of it these days. I try to take care of myself a lot better in general after those days out there on the road. I try to eat good, sleep good and perform good. It's on my mind all the time.
You mention being in roadhouses and working on the end of a shovel, and listening to Flower Bomb off Tomorrowland, it seems to me you paint a bleak picture about what's out there in the States. Steve Earle told me recently what he sees out there now is something he'd never seen in his life, that people are really hurting. You experience that too when you get out there?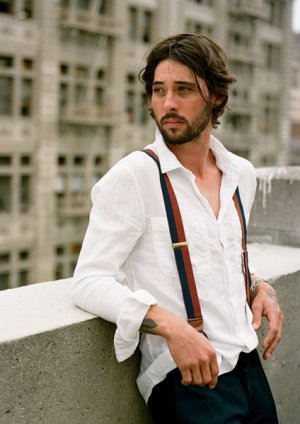 When you travel and wake up in a new place every day it's very hard to stay in a bubble. It keeps you open to what's happening and you are seeing things firsthand while most people are watching on the news when they get off work.
But a lot of the towns you roll into you see things and when I go to write a song you can't help but take that into consideration. A lot of these towns are parts of America that are off the beaten track and you wouldn't go to if you were a tourist, you go to the bigger cities . . . but in those small towns in-between you can see a lot happen.
I remember seeing so many abandoned towns.
There are a lot of places around that you don't even know are there but when you show up you think, "My gosh, what happened here?' Me being young and seeing that firsthand made me think, 'Why didn't anybody tell me about this when I was growing up?'
It was a shock for me in my early 20s and seeing all that, and it made it hard going home and meeting friends that never really went anywhere. You try to tell them what you've seen and where you went, and they don't have a clue about it. They can't relate to you and don't really understand. That can be a difficult thing sometimes.
In that regard do you see yourself as a messenger or perhaps a witness in your writing?
I don't know about that, I don't see myself as any kind of messenger. I always had a hard time sitting down with pen and paper and trying to craft out something I hadn't seen or experienced. I'm writing songs for me and it has always just been about telling stories that have actually happened or that I have experienced and seen. And stuff you feel but you can't talk about.
It's hard to sometimes to talk about these thing and it's easier to write about it in a song and get it off your chest and not have to walk around with that stuff.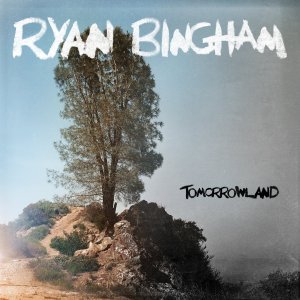 Is that why your wrote Never Far Behind on Tomorrowland, to get it out of yourself?
It is. When I was young it was a voice I didn't really have and a way to vent and get things off my chest. It was very therapeutic and I felt really grateful that this was a tool I had, and I think it's helped me a lot and get me through the tough times. It's still use it the same way today.
I imagine other people felt Never Far Behind gave them a sense of release and empowerment too.
Yeah, I'm often really surprised when I'm out there on the road and some of things I get from fans and what means a lot to them. I meet a young kid going through some hard times and they'll say, "Man that song made a lot of sense to me and helped me through some tough times'. It floors me every time I heard that. Really, sometimes I think that's the only reason why I still do this.
I enjoy playing music, but if I went out there and people didn't want to hear the songs then I'd probably end up doing something else. But those people out there keep me going.
Well, you know how to handle a shovel so you could always go back to that.
Yeah, if times get tough I can go back.
Let me ask you about something else. You've started your own Axster Bingham company and label with your wife and I'm curious to know why, after three albums on Lost Highway. They don't strike me as a big corporate that you would have got lost in.
It wasn't about that, we really enjoyed being a part of Lost Highway and it was a great little label to be a part of and get a start on. It was just they were a sub-label under Universal and the label just kind of ceased to exist. Actually they were the ones who contacted us. My wife Anna had been managing us and doing a lot of things on our own and we had a close relationship with Lost Highway. They were the ones that mentioned to us, 'Man we think you could do this on your own'. I only had one more record on my contract with them and they told us the label would just kind of go away and they said to go out on our own. So it all just kinda happened like that.
You are very much part of the Twitter/Facebook generation anyway, but did all that actually work for you in the way you had hoped when you promoted Tomorrowland and touring.
Oh yeah, if it weren't for that I don't think we would have been able to do this. It's really been a great tool for us to get the word out and stay engaged with our fans. It was a big learning curve for us as well to get engaged on a certain level to make it work for us, but it's definitely a great thing and to get the feedback from fans about the music and what they want us to play.
For instance coming over to Australia and New Zealand, we would ever know if we had any fans over there if it weren't for the social media sites and being able to contact people. But they are saying they can't wait for us to come over.
And you are adding dates in Australia, that's got to be gratifying.
Yeah, it is. We weren't sure if we would be able to go but once the word got out we started getting offers for more places. We'd been wanting to get down there for a long time but it's expensive and there are the logistics of getting the whole band there. So we were excited we can make it work with a whole band.
It's now not the Dead Horses, of course.
No it's not the Dead Horses, this is a different group of guys who played on my newest record and who I've met over the years. I enjoy playing with them and I think everyone's going to really enjoy it.
Was it a natural parting of the ways with Dead Horses as people were off doing different things or did you think you needed a break from that construct?
It was a bit of both. Man, we burned up in that van on the road for the past 10 years and were all burned out. I know I was and a couple of the other guys were. My drummer Matthew Smith is one of my best friends still, but him and his brother and sister bought a bar in Fort Worth and were opening up a restaurant to have live music so they had that going on. [Guitarist, bassist] Elijah Ford had his own little band and was writing some great songs and wanted to do a record.
So it was a little bit of both.
Many people say bands have a natural lifespan. I couldn't tell you how many records you've sold in New Zealand but I know there's an audience.
I couldn't tell you either but we're really looking forward to it, and I'll bring some records with me.
I've got this far with mentioning The Weary Kind, so that's pretty good isn't it?
Yeah, that is very good.
So then let me just ask you this. I know a jazz arranger in LA who won some Grammys and I asked him if that had been good for business and he said no, the phone stopped ringing because people now thought they couldn't afford him. Was there a downside to winning the Grammy for The Weary Kind?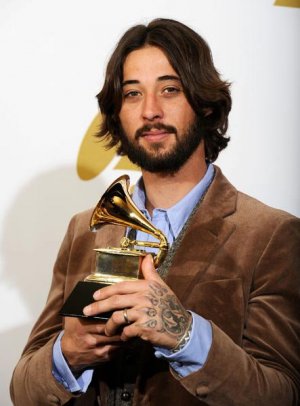 It was pretty surreal and everything happened so fast and it was such a whirlwind. It was great and fantastic and I was honoured, but after the dust settled down it was, 'What do you do now?" Well, it was just get back in the van and go on the road again. It was business as usual and getting out there and playing for people. It definitely created opportunities and opened doors and a lot of people got to hear my music who otherwise never would have, so it has definitely been a good thing.
It got you in touch with T Bone Burnett if nothing else.
Oh yeah. That was one of the biggest things, meeting people like T Bone and Jeff Bridges and Steven Bruton and those guys that I got to play music with and learn from and be mentored by. That was a helluva an experience, just sitting in a room with them and hearing their stories and them teaching me little things on guitar. That's the stuff right there I'll never forget.
Was there a downside in that film agents came and said we want another song like that, or you'd be presented with a script about a broken down country singer and much the same Crazy Heart story again?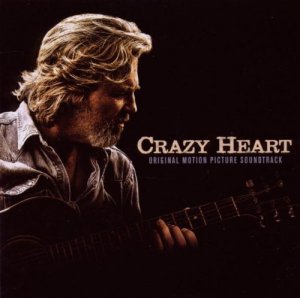 Yeah, there was quite a bit of that, a lot of the cowboy-singer roles and things like that. One of the things that got to me a bit was people wanting to capitalise on that situation and take advantage of me and turn me into a pop-country singer, which is not really what I am.
Well, I for one am very glad you didn't put on the white hat.
(laughs) Yeah, me too. But I made it through all that and stuck to my guns. I might have missed out on some jobs but I feel like I made the right decision and managed to keep my integrity. The songwriting is such an important thing for me and a therapeutic tool as I said.
It means more to me than playing a song in film or to sell something. I have more of a personal relationship than that and as long as I can keep doing it and having fun with it and I'm writing songs that people can get something out of, then I will be quite happy.
.