Graham Reid | | 4 min read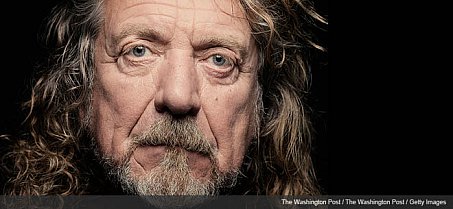 Exactly 20 years ago Robert Plant finally found a clear path out of the shadow of Led Zeppelin, and ironically it involved embracing the music of his former band. Two years after the end of the mighty Zepp following the death of drummer John Bonham, Plant launched a solo career in '82 with the album Pictures at Eleven.
It was a polite break with heavy-Zepp but as with most of the other albums in the next decade it was grounded guitar-rock and existed in the shade of his former band's work. And he seemed adrift when teaming up with Zepp guitarist Jimmy Page and Jeff Beck for the short-lived Honeydrippers.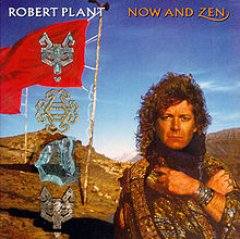 Some of his solo albums sold well but although he experimented – notably on the 88 album Now and Zen with Page where he explored Middle Eastern sounds and even sampled Zepp tracks – there was the feeling that Plant was hampered by his past.
Then in '94 came a major turning point in his career. He was invited to record an MTV Unplugged session and saw the possibility of doing something different within that context.
He approached French producer Martin Meissonier to create some North African-sounding drones and loops and – at the urging of his manager – reconnected with Page to see if they could work on something which would challenge them both.
Out of one of the Meissonier tracks Plant and Page created the mesmerising piece Yallah which linked with the most exploratory aspects of Led Zeppelin, notably songs like Kashmir. Following this path through North African music and folk they created the music they could play on the television session.
"The whole idea of being able to brandish the Arab link was so important to me and really crucial," he would later say. "If you don't modify it or present it in hushed tones, but mix it the way we are -- a couple of questionable characters of ill repute – then you make a totally different form."
So in came his rock rhythm section, Egyptian percussion player Hossam Ramzy and an ensemble of Arab musicians, an Indian singer and others.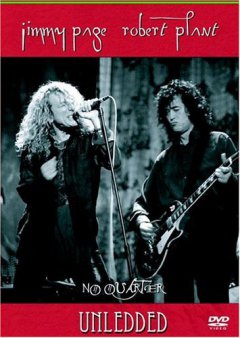 Inevitably they would play Kashmir, but now it sounded fresh and different, and Plant could live with it because it wasn't like a retreat into Zeppelin.
From these origins – which included a trip to Marrakech where Plant and Page performed with local Gnaoua musicians -- came the album No Quarter credited to "Jimmy Page and Robert Plant Unledded". They toured it for a year with a flexible group of diverse musicians and played some reconfigured Zepp classics (but not Stairway, that would have been too much for Plant).
The impasse of Zeppelin's legacy was now broken and four years later Plant and Page recorded the Walking to Clarksdale album which included the song Please Read the Letter which Plant – finding another voice again – would later re-record with bluegrass singer-fiddle player Alison Krauss on their 2007 Grammy-winning album Raising Sand.
By that time Plant had made his peace with hard rock and could comfortably place it alongside rootsy folk, blues, bluegrass and the distinctive sounds of North Africa.
He had also formed the Strange Sensation for the 2005 album Mighty ReArranger, another group called Band of Joy (named for his pre-Zepp band) and more recently the Sensational Space Shifters, the group which performed in New Zealand last year and drastically overhauled some classic Zepp numbers by dragging them into the zone of world music.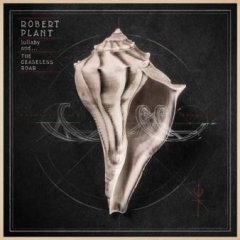 Although some of the names have changed it is the Sensational Space Shifters who appear on his most recent album, the superb Lullaby . . . and the Ceaseless Roar.
Discreetly pulling in African percussion and instruments alongside tape loops, banjo and drum programmes, Plant avoids his most melodramatic vocal style for songs which include a mysteriously lovely piano ballad (A Stolen Kiss) and simple country-pop (Somebody There).
Others have a dreamlike quality (Rainbow, Up on the Hollow Hill) or mix up prog-rock and North African trance (Embrace Another Fall with an incendiary guitar section and Celtic vocals by Julie Murphy).
He still deploys the blues for his own purposes (Poor Howard refers to Lead Belly) but mostly the album is shot through with exotic touches (the fiddle sound of ritti), a view beyond rock'n'roll into the wider world and lyrics which refer to places, spaces and states of mind.
He even songs "the road remains the same" on Turn It Up, and you know he knew what he was saying.
Lullaby . . . and the Ceaseless Roar is perhaps the first truly satisfying and essential Robert Plant solo album.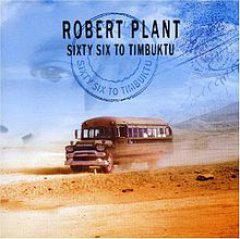 SIX PICKS OF SOLO PLANT
Pictures at Eleven (1982): Mostly a decent and well mannered Eighties album, ironically the most exotic/Arabic Zepp track, Slow Dancer, is the standout.
Now and Zen (1988): Accessible, electronica employed and Zepp samples made this one a cut above.
Fate of Nations (1993): Lost love (29 Palms), the death of his son Karac (I Believe) and touches of 60s psychedelia. Didn't sell, but has legs.
Six to Timbuktu (2003): The bluffer's guide. Double CD, 35 song compilation of the story to that point.
Mighty ReArranger (2005): His best to date as he explored trip-hop, North African music and guitar rock.
Band of Joy (2010): The one after Raising Sand which explored similarly dialed-down sounds and the traditional Satan Your Kingdom Must Come Down. Another best until . . . now.