Graham Reid | | 3 min read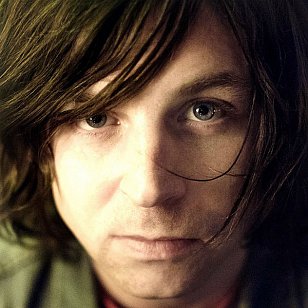 When Ryan Adams was forced to take a break from recording in 2009 after being diagnosed with an inner ear disorder even his most dedicated fans probably heaved a sigh of relief: the guy was just releasing so much music it was impossible to keep up.
And that's what his record company thought too when four years previous he announced he'd recorded enough songs for a dozen albums. And he'd already released three that year.
But five years ago if fans thought they could now spend time with the dozen or so studio albums he'd delivered since his superb Heartbreaker in 2000, they were wrong. During the period he was recovering Adams released three albums from his vaults (Cardinology, Orion and III/IV).
Keeping up with Adams was a game of diminishing returns for weary fans . . . and let's not even count the albums with Whiskeytown before the career under his own name, or the EPs and the 15 disc box set of concerts.
Quite why he feels the need to be so prolific was explained in an interview: "What terrified me was that any moment the ability to make records would be taken away," he said. "At the back of my mind was this voice going, 'You're only one bad gig away from being a plumber so work, work, work!' "
And that accounts for that output which, with his new self-titled album, is now officially at 14 studio albums in as many years.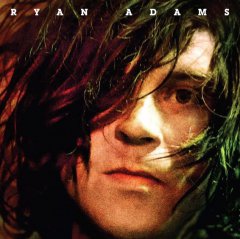 So there's a lot of Ryan Adams to wrap your ears around and for his new one – he scrapped a 16-song Glyn Johns-produced album in favour of this – his references appear to be acoustic Springsteen, classic Tom Petty and in places the smooth sheen of LA bands of the Seventies, notably Fleetwood Mac's widescreen melodicism (on the Lindsey Buckingham/Petty-like Stay With Me).
Among his guests this time are Johnny Depp on guitar and vocals, Heartbreaker Benmont Tench again on keyboards (who must have a sense of deja-heard in places, especially on the stabbing opener Gimme Something Good which sounds like early Eighties Petty), bassist Tal Wickenfeld (from Jeff Beck's touring band) and longtime pal Mike Viola on "all sorts of stuff".
It's an unusual album in that it is perhaps his most straight-ahead, mainstream pop-rock album so far which rarely reaches the heights of his past or those of his inspirations, but every now again among the 11 songs some really reach out.
The Petty-framed rock and Springsteen poetics of Trouble sounds like it could be a great brooding live favourite, there is a guitar-scouring throb of the moody Shadows, the taut pop of I Just Might which is somewhere between Springsteen's I'm on Fire and Rick Springfield's Jesse's Girl . . .
Crisply produced so the electric guitars are jagged or chiming (Kim with Depp, and Feels Like Fire are particular standouts in that regard), this album is shot through with melodic hints which remind you of other classic songs and reference points.
In conclusion then, the 43 minute Ryan Adams might just be the album Ryan Adams would make if he just wanted to be a stress-free Ryan Adams for a while and not try to top that vast back-catalogue.
Ryan is as Ryan does, and even though he sometimes sounds like he's doing others here, he still does Ryan Adams better than anyone.
SIX ESSENTIAL ADAMS ALBUMS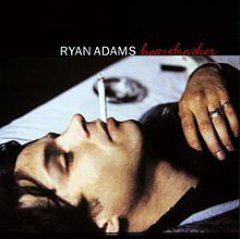 Strangers Almanac, Whiskeytown (1997): The critically acclaimed major-label debut for Whiskeytown which established Adams' credentials as a fully grown alt.country-rock singer and songwriter.
Heartbreaker (2000): The very impressive debut under his own name with David Rawlings, Gillian Welch, Emmylou Harris and Ethan Johns among others.
Gold (2001): His biggest seller so far and nominated for multiple Grammys, it includes his post 9-11 song New York New York. Adams wanted it to be a double album.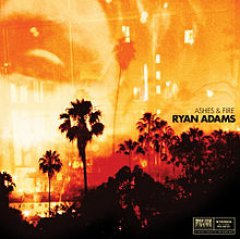 Love is Hell (2004): Originally released as two EPs and one of his favourite albums. Includes a cover of Oasis' Wonderwall and has Marianne Faithful on one song and former Small Faces/Faces keyboard player Ian McLagan on four.
Cardinology (2008): This final album with his band the Cardinals and for the Lost Highway label found him undramatic but offering a fine collection of crafted songs.
Ashes and Fire (2011): His return to form after the time away and considerably better than the time-filling releases from the vaults. Largely stripped down, features Norah Jones and Heartbreaker Benmont Tench on keyboards, and Greg Leisz and Neal Casals on guitars . . . among others.