Graham Reid | | 10 min read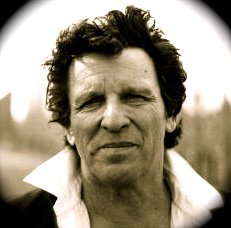 Barry Saunders is lighting the first fire of winter at his Wellington home when he takes the call. But as the singer and songwriter in the long-running Warratahs, he's got plenty to talk about . . . because they've just released their first album in nine years.
And they are going back out on the road [dates below].
Although of the latter prospect he's prepared to admit as "an older band" it takes a bit more to get them to leave home these days.
But with the Runaway Days album they have a bunch of new and impressive songs – and their version of Ring of Fire which Saunders sings with Caroline Easther – to take to the loyal fanbase which they built up over two and half decades.
Saunders laughs about the music he's listening to, or not, these days: "I enjoy a lot of silence actually . . . but I'll stick on George Jones . . . Stage Fight by the Band too. I listen to my pals a lot, loving the Eb and Sparrow album, I like David Kilgour and Sam Hunt's album, that is sooo good. They're like the old folks actually coming up with the goods."
And that's something, as a senior statesman in New Zealand music, he feels acutely. As we shall hear.
He also hears a lot of music courtesy of his 16-year old daughter Sarah, about whom he has a song Little Flame on Runaway Days.
But it's not always the music you might expect from teenagers.
"One day she and her pals were coming home in the car from school and Tommy Adderley came on singing I Don't Understand [from 1965], and the kids said, 'I love this song!'.
"I mean, where did they hear that? But his voice just grabbed them. Crazy that 15-year olds would even have heard this.
"And through her I've got to appreciate the Beatles all over again.
"You think, it was only eight years in time [The Beatles] had and they shook the universe, they turned the music business on its head. It's extraordinary. In hindsight it had to end . . . but, . . . it was such a short time."
And the Beatles seems a good place to start a conversation about Runaway Days because . . .
With Runaway Days you did what the Beatles did for their debut album Please Please Me, you knocked it off in a day?
Yeah (laughs) we did, although we sound like a bunch of cheapskates saying that. But every time we try to assemble albums it doesn't work for us. We're primarily a music band, a band that plays together and so we can do that.
We had a couple of albums we put together like a Lego set but it just didn't work.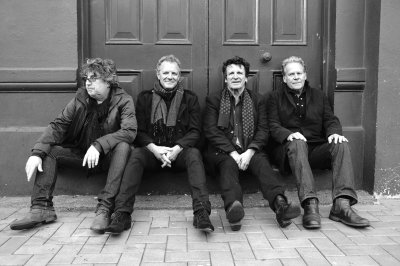 You think a band be too over-rehearsed before they go into a studio?
Well, we certainly weren't that because all I had was a whole lot of lyrics I was sitting on the floor with. Everything we did went through just a maximum of three times. For some reason we were just all lined up that day, we were out of town and felt good together. It was just one of those days, and they're not all like that.
You mention Please Please Me. I was thinking of the Animals going down from Newcastle to Brighton and stopping off in London and recording that famous album in two hours, the one with House of the Rising Sun on it.
So why did you record it in Auckland, any particular reason?
We've done so much stuff in Wellington and I'm from down south so actually wanted to record in the South Island because we've never done anything down there yet. But there was nothing available so we came to Devonport because we had some pals there and it just felt good.
Walking into that little [Depot] art gallery with the studio down the back, it wasn't precious. You could find a park at the New World next door – which does the greatest Scotch egg in the world – and it was little things that lined up. And being by the sea.
People say Devonport's a bit chintzy but I find the sea on any level really good to be around and invigorating . . . although there are no songs about the sea on the album because they were already written.
What were the oldest lyrics you had when you went in, aside from Ring of Fire?
The oldest would be Day in a Million which I wrote the day after the quake in Christchurch. And Little Flame . . actually, that would be the oldest. When Sarah my daughter was born I wrote that a few years after and only just found it.
And she is now?
She's nearly 16. The lyrics still apply and it was just a groove the band hit really well and it seems to talk.
I especially like Day in a Million and can see where the lyrics came from, but that did music just kind of recommend itself to the song?
Yeah. We'd played it a couple of times and we'd played it in that way because it felt like it had some desperation to it. We learned this rock riff which had some desperation and that was what the song needed because I hadn't written a schmaltzy song about the spire falling down or something. I just wrote what I felt on that.
I was in Lyttelton when we got hit and I was one of the ones that got out, and I gave a young woman a lift that day before they closed of the road. She had a son out at Governor's Bay and she was in the song. Her name was Saraphine and she's in the song, although I never saw her again. We drove into the city and people were coming over the hill saying the city was fucked and I thought, 'Yeah there will be a few verandahs down' but I wasn't quite ready for what I saw.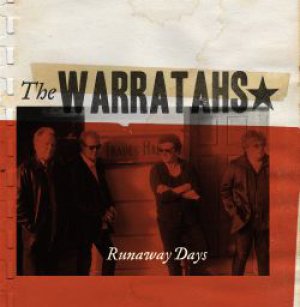 So musically it needed that Creedence swampy rock feel?
Yeah. When I played it Sarah my daughter she said, "It sounds like the Doors, Dad". She's got a way of nailing things and is a big Doors fan.
The reason why that song meant a lot to me was because I've got lots of friends and family there and it was my home, so I was just glad to mark it in some way. Not being precious, just to be someone who tried to put something together that paints a picture of the feeling of that day.
And to step away from maudlin sentimentality.
Yeah, step right away from Ruamoko and the spire falling down and whatever. It was a desperate time and I hope that is in there somewhere.
I also like Faraway Sun which is a man sounding very distant from his life.
Yeah. (laughs) That's a harder one to explain. It's a feeling song, maybe that time in New Zealand a few years ago with the recession or whatever they called it. Everything seemed to be down and it was also a time when people decided there was only going to be bad news on TV. I felt it was hard to find any light in the world, and when you've got kids and you see them and their friends you wonder how that whole tone affects them.
It was probably a lot to do with me too, just hard to find the light. There's that line "all the people in the faraway towns are looking for the light". That was me.
I like the imagery of Wheel Inside which touches a similar sort of place: Don't lose touch with that thing, the promise or strength, inside.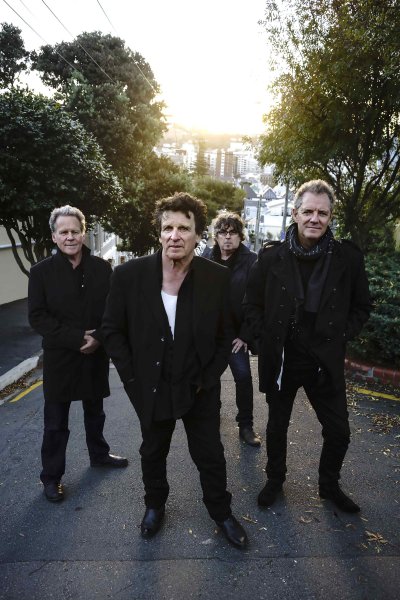 That was written when we were working in Australia and staying the Royal Hotel – which is mentioned – where we wisely stationed ourselves outside of Tamworth. It was just a country hotel and we were going through one of our ropey times then.
We'd done too many miles, the heat was incredible and certainly I was thinking it was getting pretty hard to go on. It was a dig-deep time and the shows were good but tough. Working in Australia – and particularly touring there – is another league.
I'm hoping that comes across in the song, one of those times I was thinking about what I wanted from all this.
That brings rather neatly then to the question: Why a Warratahs' album now and not another Barry Saunders solo one . . . because you haven't done a solo album for a while.
No I haven't. This might sound a bit precious, but I wanted us to be an older band. I'm talking for all of us now, it was that if we did something it was nice to be an older band but still doing good things. I'm sure people will tell us when we don't.
It's good to still try to be productive and make some imagery, where someone could jump into the frame if they wanted to. That's essential to me, that we don't end up doing the recycling thing.
We had hits a long time ago with Maureen and Hands of My Heart. We play all of them and it's cool. We've also had a couple of Best Of albums and although they are cool it's satisfying doing something else.
It's important to me, I don't want to just end up peddling the blues or something. It's essential to keep being creative.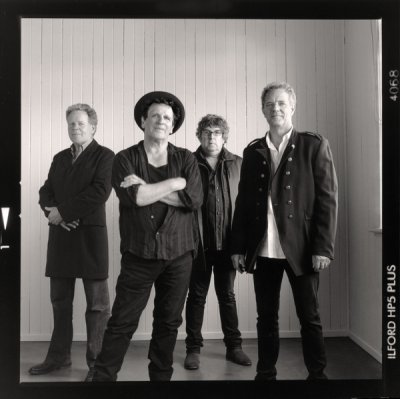 Some of the song s here are up with your best and I'd consider Kupe's Tears a contemporary classic. A beautiful song with nail hard imagery. What prompted that?
That's kind of you to say. And that's a simple one really. Barbara and I went down the Wairarapa one day on one of our day trips and there's a place called Kupe's Tears there, but it's not called that for the reasons I put in the song. It's just a place where there's a whole lot of stuff hanging down.
I thought that was a lovely title though and so I was thinking, "When the fires hit the frozen waters and turned to stone".
I wasn't around but I think that's what happened. That was just how it came out, and that idea of "Meet me down at the end of the road, see you at the end . . ."
There were a whole lot of things in there like that: "Will you sing with me again" is probably some sort of siren song thing, I just don't know.
Sometimes the reasons are there and sometimes there are just images that come.
When I first heard "When the fire hit the frozen waters . . ." I just thought, that is so great someone else must have come up with that previously. Like McCartney with Yesterday having to go round and ask everyone if they'd heard that tune before because he couldn't believe it hadn't been already written. Does that ever happen to you? You have to think, "Did I really just write this?"
Quite often. But I think that's an original. I do have stuff though where afterwards I realise I'd heard someone say it and think, "Shit I hope they don't find out".
It's such an economic image.
Craig Terris produced that for us, he was in Cassette and is a pal of mine and is part of that gang of young Wellington musicians who are good at everything. Technology is not my forte. That wasn't going to be on the album but then I heard it on Plains FM in Christchurch when I was at my sister's house.
We'd had it out as a single about a year ago and Adam McGrath from the Eastern also said we should have it on the album. Maybe we should have put it up the pecking order a bit more?
It went under the radar a bit but we put it out thinking radio might pick it up because it had a bit of whack to it, but . . .
No, I think it's a great closer, a really strong song to finish on.
That's good to hear because you always have doubts about that. Compiling an album must be one of the most cancer-causing things in the world. It's the second- guessing and insecurities and bullshit that goes with it. Oh, to be 17 where you just stick it down and bang it out and get on with the next thing.
You have to make sure you don't have stuff in the same key, you can't have songs with the same sentiment together otherwise people think the album is just all about that . . . and the cover of Ring of Fire wasn't really going to be on there.
But I wanted it there for two reasons: Caroline Easther is a good friend and we work together so what I wanted for the album was the history of the band to be somehow in there, all our friends and places we've been as much as possible.
Caroline and I love singing together and we do that version. When [the Warratahs] toured years ago with the Highwaymen, June Carter Cash was on the tour and she told us in Christchurch that she originally wrote it as a ballad. So Caroline and I started doing it like that.
It just sort of fell out that way and is hopefully a breath of fresh air in the album. It's very folky.
You're all on the road soon? Do you look forward to that?
We have some dates in July [below]. We're all harder to get out of home but we still love playing. As with anyone who has been together for a long time there are certain . . . We all love each other in our own funny ways, but the touring does get harder. Once you get on a roll it's great but it does have its discomforts, little things like just having some space. As you get older you need a lot more space for yourself, at least I do.
We have got good space between ourselves on the road though. Those days of big extensive tours are well gone.
Separate motel rooms or do you bunk up?
Separate rooms, always have had. That's why we've got no money. It's hard to get us to share a rental car these days!
THE WARRATAHS' RUNAWAY DAYS TOUR
July 17th Masterton, King St Live
July 18th Wellington, The Thistle
July 19th Paekakariki Hall
July 30th Picton, Le Cafe
July 31st The Boathouse, Nelson
August 7th Auckland, The Tuning Fork