Graham Reid | | 5 min read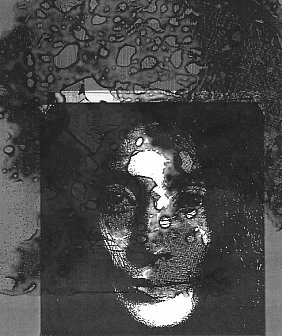 In an off-the-record aside back in 94, the producer Bill Laswell – who recorded Yoko Ono's album Starpeace of '85 said to me she "sang in the key of flat".
He also admitted he'd only done the album for the experience and to see inside the Lennon-Ono Dakota apartment, and that he wouldn't comment on the album musically.
Fair enough.
Despite decent reviews – Rolling Stones said it "seamlessly fused daring with accessibility" and Newsweek hailed it as her "most successful album yet" – the Starpeace album is only memorable for Laswell's production, the heavy-hitting band of his friends (Bernie Worrell, Sly'n'Robbie etc) and the clip that came with the single Hell in Paradise.
Starpeace isn't among the many Ono albums on Spotify.
It, along with the earlier Feeling the Space ('73), confirmed that singing straight and being a serious rock contender was not her forte. Her real art was in her astonishing, soul-baring screaming and exorcisms of deep, unspeakable and otherwise inchoate pains.
That is why her Plastic Ono Band album ('70) has long been an Essential Elsewhere album.
Her work was reissued in '97 on CD by Rykodisc – all the albums to that date, and the six CD Onobox in '92 – but now there an excellent reissue of her albums on vinyl through Secretly Canadian (distributed in New Zealand by Rhythmethod) and it starts with the three albums after that seminal POB release.
The albums are Fly, Approximately Infinite Universe and Feeling the Space.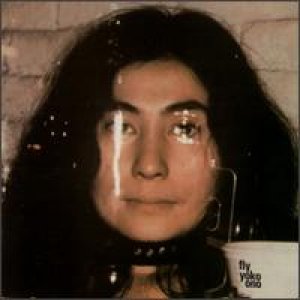 The latter two were attempts at more mainstream rock acceptance (musically, her uncompromising feminist stance may have pushed many away) but most attention alights on the extraordinary double album Fly, one record with fellow travellers Lennon, bassist Klaus Voorman, drummers Jim Keltner or Ringo and others.
The other record in the set is . . . Well, more of that in a minute.
Ignoring the reductive rock'n'roll of the opener on the first record (Midsummer New York), things really open up with the 17 minute Mind Train which rides a mesmerising Can-like groove (Chris Osborne on dobro) over which she delivers her bratty vocals and tremulous shouting which find their counterpart in Lennon's shuddering guitar. It;'s really quite something.
Elsewhere – putting aside the 30 second Toilet Piece, everyone records a toilet flushing when they get their first tape recorder – there is her commanding five-minute Don't Worry Kyoko (Mummy's Only Looking For Hand in the Snow) which she delivered to such devastating and audience-clearing effect at the Toronto Peace Festival Heard and experienced on the Live Peace in Toronto album with Lennon, Clapton and others (69), the terrifically staccato funk of Hire aka Open You Box which had been a b-side on Lennon's Power to the People in Britain (with a substituted line for "open your legs") but dropped n the US where the single's flip-side was her Touch Me.
There is also the piano ballad Mrs Lennon which is quite delightful and the darkly ethereal O'Wind (Body is the Scar) with a double tabla part (Jim Keltner and Jim Gordon).
If this record of the two is an extension of the POB release in places t also allowed her to explore a more considered side of her personality.
The second record in the set looks in a very different and experimental direction. A decade or so before Tom Waits investigated the homemade instruments and unusual scales of Harry Partch, Ono deployed such odd instruments made by her Fluxus friend Joe Jones for sonic landscapes of strange percussion, drones, clattering and of course Ono's distinctive vocals (echoed and swooping in and out of the mix).
Jones co-produced some of these pieces with Ono and Lennon, and the standouts are the 10 minute-plus Airmale which opens this second record, and the side-long title track which acted as the demanding soundtrack to her arthouse film of a fly crawling over a woman's naked body. Again her squeaks, child-like moans and soft cries seem to come from a very different place in consciousness.
Admittedly this self-produced piece is a very tough call for anyone to get through this 22 minute piece – the Donald Duck noises at the mid-point will have you amused if you've lasted that far – but the ones conceived with Jones (Airmale, the weirdly disembodied Don't Count the Waves, the wind-up monkey on speed/psych ward vocals of You) pointed in a new direction in both art music and rock culture.
And the vinyl reissue also comes with a download which includes four extra tracks of (mostly) equal merit and challenge, notably the industrial noise-with-panting of The Path.
Few would follow her down that path however, and for a while even she backed away.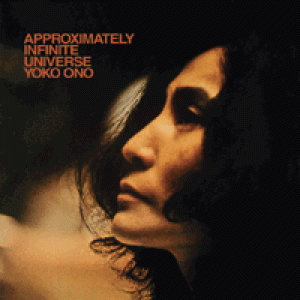 Her follow-up Approximately Infinite Universe – also a double, with Elephant's Memory Band who appeared on the Lennon -Ono Sometime in New York City – erred much more towards pop and rock, often with trite political lyrics about "the revolution", feminism and her relationship with Lennon (pushing the feminists away saying he was doing his best on the lyrically and melodically clumsy I Want My Love to Rest Tonight -- which her weak singing voice couldn't carry, or coming from a wealthy and positioned woman, were convincing.
Despite their best efforts to promote it and the pulling away from the scream factor, the album sounds dated, musically ordinary, lyrically try-hard and naïve for the most part.
Feeling the Space the same year – originally intended as a double – found her trying even more for the song-factor on ballads, oddly interesting cabaret-styled piano songs and rock (with some excellent players but Lennon just on production aside from some minor guitar parts).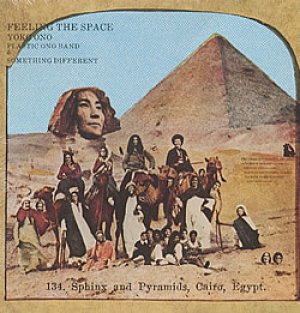 The over-riding feminist theme certainly captured the zeitgeist but again the album held little interest for anyone and didn't even appear on the US top 200. It doesn't even rate a mention in Jerry Hopkins' Yoko Ono: A Biography of '87.
That said, it was -- in retrospect -- a more interesting and professionally executed album than many gave it credit for. It is considered in greater depth here.
But that was it for Yoko Ono as a solo artists for seven years when she appeared on half of the Double Fantasy album alongside Lennon, who was not long for this world.
He was shot three weeks after its release.
Ono's albums – and the remixes of her catalogue – in the past two decades have been of more interest than Approximately Infinite Universe and Feeling the Space, largely because she reverted to the idiom and style she carved out courageously and almost single-handed on albums like Plastic Ono Band and Fly, both of which deserve a place in any collection.
And for Fly, the hefty vinyl version with a gatefold sleeve – in which you can see some of Joe Jones' odd instruments – is the way to go.
To paraphrase David Bowie, "and Ono's on sale again".
There are interviews with Yoko Ono in Elsewhere's vast archive as well as reviews of her more recent albums, and more. Start here.