Graham Reid | | 4 min read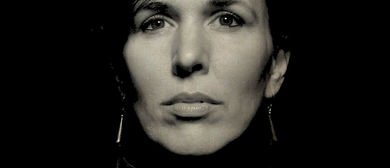 Although this essay is about New Zealand singer-songwriter Reb Fountain, we need to start by acknowledging her friend Sam Prebble who died with tragic suddenness in 2014.
Prebble was a gifted songwriter, an intelligent and likeable man. And, for me, that genuine rarity: a gentleman.
Elsewhere had frequently praised his work when he appeared and recorded under his own name, in collaboration with others and also as Bond Street Bridge (whose Mapmaker's Art was a Best of Elsewhere 2008 album). He even contributed a column at my invitation to these page about how he pulled together his extraordinary melange of song, factual material and diary entries for his wonderful and rare The Explorer's Club: Antarctica album which I had assumed would be the first of many such penetrating and important concept recordings touching on New Zealand history through his own insight and research.
His death was as unnecessary as it was unexpected, and it affected many people for its needlessness.
I didn't know Sam at all really, but we knew each other enough that a few days before his death we saw each across across a busy road and we waved. And he, being of this kind of disposition, made a point of crossing to say hello and we spoke briefly. But I recall I was in a hurry and so away I went.
And isn't that always the way when you look back? For the life of me, I can't remember where I needed to be, but I remember where I was too soon afterwards.
I rarely go to funerals but Sam Prebble was someone very special and to this day I use his remarkable Antarctica project with some of my university students. Whether they follow up on it, I neither know nor care: you can only present important ideas to people, right? Frankly I doubt they do, but – as with Sam's passing – that is their loss.
I left Sam's funeral immediately after the service. I was heartbroken but was also cowardly enough to want to avoid those many, many there who knew hm so much better. The depth of their grief would have been unfathomable to me . . . and chief among them outside of family must have been Reb Fountain who had been recording her new album with contributions by Sam.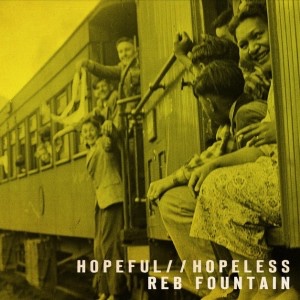 When we were overseas recently when Reb – Sam's close friend, fellow songwriter and someone who had shared many stages and studios with him – released the EP Hopeful/Hopeless.
The five songs were recorded at the Wine Cellar in Auckland, a place where they and others like Dylan Storey, multi-instrumentalist Dave Khan – who appear on the album – were regulars. It was the last time Reb and Sam, if we can be so familiar, would play together.
As with posthumous releases it is far too easy to read prescience into some lyrics but putting aside the tragic events which followed, the modest EP is testament to Fountain's exceptional voice and their songwriting.
There is a very long lineage of finely focused women songwriters in Aotearoa New Zealand: We need only think of the late Mahinaarangi Tocker; the needle-sharp imagery of Shona Laing which reached from the metaphorical to the mundane; the lyrics of Brooke Frazer and Bic Runga; the wonderful but missing in action (still in the US?) Miriam Clancy, Lorde's outsider/insider snapshots . . .
Fountain has always been in such illustrious company and her folk-country grounding coupled with classic singer-songwriter traditions elevates her work, and it is all over the modest but important Hopeful and Hopelessness.
On the piece Gold she alludes to Neil Young but her spiralling and angry spoken word improve is pure Patti Smith, complete with drawl and an angry "motherfuckers".
As importantly however, the EP seems to have been something of a necessary emotional clearing house for her to enable her to move on. She uses a line from the title track "I'm still here even if you don't see me" as a dedication "with love and in song to our brother and bandit Sam Prebble".
Gold, from Hopeful/Hopeless
But as James Belfield wrote in his review in the Listener of Hopeful/Hopeless, "It's the repeated refrain, 'when my records play, we dance with death alive' from Dance With Death Alive that is both a beautiful sentiment and, in the light of Prebble's death, an intensely personal tribute".
It is always wrong to speak for the dead, but you do feel that somehow if were possible for Sam Prebble to hear this he would appreciate it.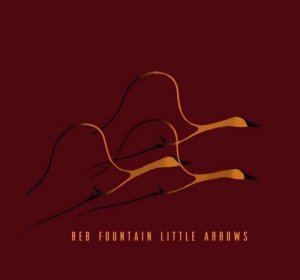 The EP also cleared the path for her long overdue album Little Arrows -- now a decade on since her previous studio album Holster -- which she had put on hold after Prebble's death and other personal circumstances.
Little Arrows – on which Prebble (playing mandolin and violin), singer-guitarist Storey, bassist Mike Hall, singers Simon Gooding and Steve Abel, drummer Mike Franklin-Browne all appear – has now arrived and is a remarkable collaboration between the writers Fountain, Prebble and Storey.
How hard it must have been for these musicians to finish this album in the absence of their late friend and collaborator can only be imagined. But as the music reaches from powerful and driving Heart of Me through Annie V which was written in tribute to her late grandmother (but which now has other resonances, it was a Prebble favourite apparently) and the jaunty Covert exploring how people and institutions can subvert and hinder you covertly, this is an album with reach and insight.
The opening line on the album "Lord only know the troubles I've seen" on Down in the Valley opens out beyond the seeming self-pity of that sentiment into a glorious exploration of life, relationships, love, promise and hurts. And Fountain's powerful voice is compelling.
Elsewhere she explores delicate and reflective folk in her pure and unwavering vocal (Together coloured by Prebble's nautical-sounding violin) and broody folk-rock (The Arrangement)
And by the final song Brighton, the longest here which shapeshifts over piano and strings, there is a sense of cathartic release.
And confirmation that Reb Fountain is to be counted among our finest songwriters whose imagery (much of it from the natural world) is both personal and universal . . . and her command of a melody and a song transcends genre.

Both Hopeful/Hopeless and Little Arrows are on Fountain's own Fountain Records through Southbound.