Graham Reid | | 6 min read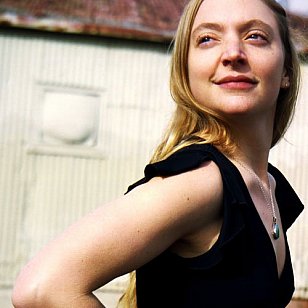 The weather's often like this at this time, raining and cold,"says Eilen Jewell from her hometown of Boise, Idaho.
"It's the only time of year that it rains, because of the desert here, and most of that rain happens during this month."
Not that she, her drummer/husband Jason Beek, their young daughter Mavis and bandmates Jerry Miller (guitar) and bassist Shawn Supra will see anything of the place she grew up and returned to a few years ago.
Because in a fortnight they take off on an extensive tour, which brings them once again to Auckland's Tuning Fork in early June.
For her and Beek, as she told Elsewhere two years ago in advance of a tour here, there had come a time to get grounded and settled, and the call of her family and Boise, where she spent her formative years before university in New Mexico, was echoing.
After nine years in Massachusetts where she and Beek met they packed up and headed to Idaho, hardly a state (population less than two million) many would consider a musical hub.
But they also took with them collective musical memory and after five studio albums in the broad Americana category, two with the gospel-inspired Sacred Shakers and a tribute to country legend Loretta Lynn, it was time to explore another of her great loves. the blues . . . which they have done on their most recent and acclaimed album Down Hearted Blues.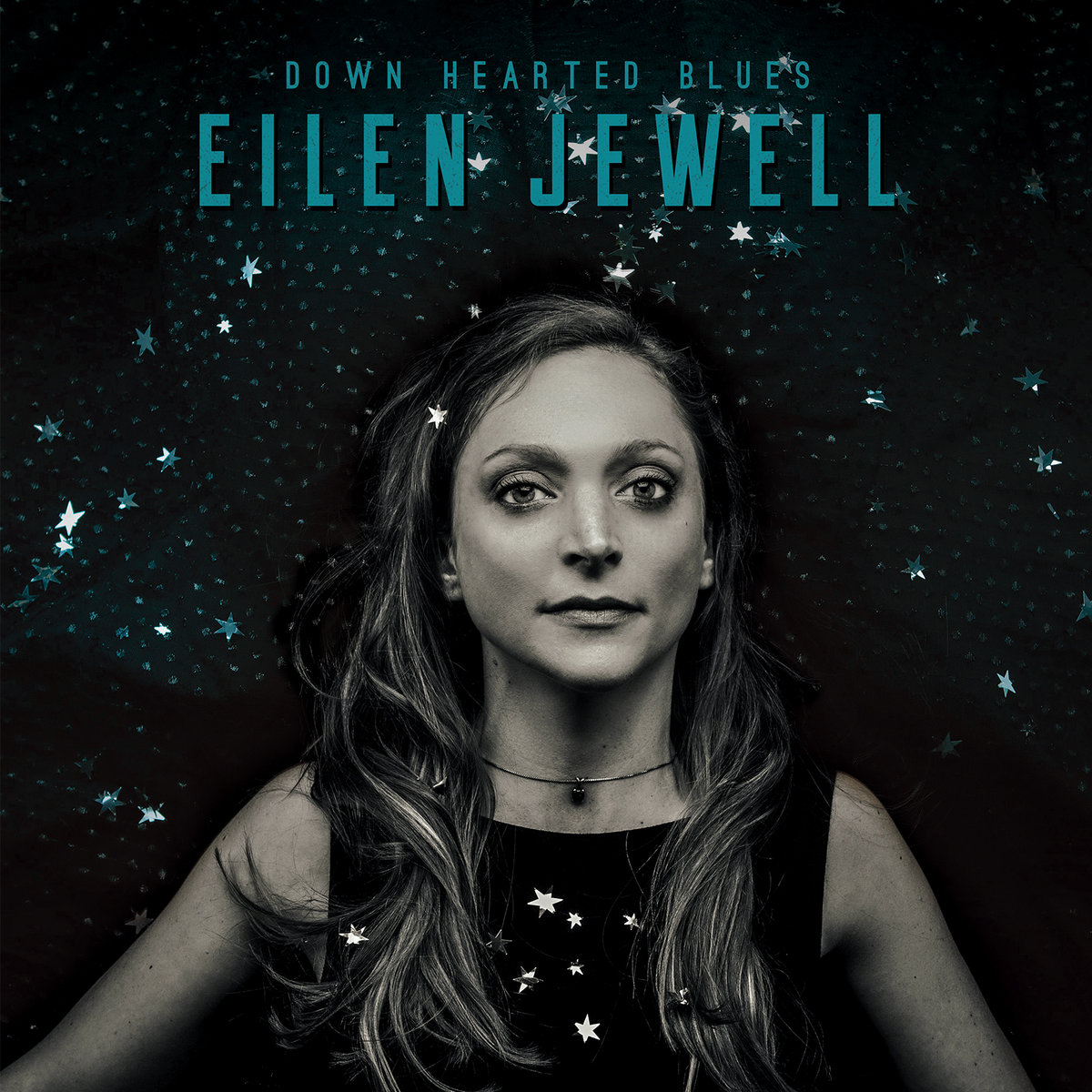 "It was well received actually. It's a funny genre to be in, whether it is blues or Americana or whatever you want to call it. My albums never make a big splash in anything mainstream but we are always at the very least politely received, although I'm not sure what to make of that!
"But every release sees another step up and a wider audience reach, and some more accolades.
"No one has said it was terrible. We're not going to get that Rolling Stone article . . . but no one has said 'Stop' either."
The old blues on the album was a passion shared by Beek – who has a two hour radio spot on Radio Boise every Sunday called Spoonful where he plays "vintage sounds" -- and to a large extend their common musical interests brought them together.
"You know, it's also become our little ritual, Mavis and I having a leisurely Sunday morning listening to Pops on the radio," she laughs.
"Ever since I've known him he's always been interested in the same kind of music I am, and I guess that's what brought us together.
"Pretty much anything with 'early' in front of it, the older and scratchier the better and that is what we first bonded about.
"We had this musician friend [in Richmond, Massachusetts] who said, 'You two should know each other, you both like the same old weird music'. Jason had a radio show at that time out of MIT and it was called American Primitives.
"At first it was 6am to 8am, so that was very difficult for me to hear but I did try . And when I did tune in I loved it and got to be around when he was planning his shows. He introducd me to a lot of great music.
"And I'd like to think I introduced him to as many . . . and actually when I first met him he wasn't even playing vinyl records. I brought vinyl to his life and I don't know he would admit that but it's true."
As someone who has explored the style of artists as diverse as Bessie Smith and Loretta Lynn, a blues album on which she covers material made famous by Willie Dixon, Memphis Minnie, Howling Wolf and other legends took some consideration.
It was almost inviting a comparison she couldn't win.
"I felt I was trying to walk that fine line betwen replication or duplication and going too far in the other direction and changing things just for the sake of changing them. I love the originals so much that I wanted to honour them the best way I know how, and I don't think simply replicating them is the best way to honor those artists.
"But then at the other end I felt going and mixing it up and changing it too much wouldn't be right. I am definitely a purist and don't like to modernise things to much, I feel much more comfortable in the old music sound, pre-computers and back in the analogue day.
"In fact the late Sixties is starting to get too modern for me", she laughs. "It's touch and go with late Sixties and early Seventies, hit and miss for me".
"So I tried to think while I was in the studio about how would I do this song and I can't pretend that I wrote this, but to do that meant it had to be song I could really get behind.
"I had to be able to envision myself even sayng these things.
"So it had to feel like it was coming from the heart and not an attempt at a Civil War reenactment.
"They have to be messages that I have some kind of personal experience with or some level of empathy for.
"A lot of these songs are ones I've been loving for a long time so I'd had time to think about their importance to me, but about half are new to me too. It was more challenging with the newer one while trying to figure out what they might mean to me."
She admits she knows very little about Alberta Hunter who wrote Down Hearted Blues although was very familar with the Bessie Smith version.
Of the half which were fairly new to her some came from an infuential radio show, not her husband's.
"I don't know much about Betty James either (whose I'm a Little Mixed Up she sings), but we often don't know much about these people. She was one of the newer artists to me, a lot of those songs I heard on this one particular radio programe called Backwoods in Cambridge, Massachussetts. It's a famous station that Jason had a show on also.
"The Backwoods DJ is James Funke and he's a friend of ours. He played the greatest and most obscure old music you've never heard before, but he also plays people you do know. But it's when he sprinkles in these other folk that is so great.
"He's responsble for playing Betty James on his show and the Charlie Sheffield tune It's Your Voodoo Working that I do, and I think the song Otis Rush that I performed, You Know My Love.
"For many years I kept this list of songs from the show I'd like to perform someday. I would lose the list for half a year when my desk got really messy and then I'd rediscover it and add to it.
"And when we decided we wanted to do a blues album half of it was really easy because it was stuff I'd been listening to since I was 15 or so. And the the other half was, 'Oh, this list!' "
As always, Jewell and her band – versatile guitarist Miller again winning Most Valuable Player award – put their own spin on the material, locating Chess bluesman Willie Dixon's You'll Be Mine somewere between rockabilly and Bo Diddley, which reminds you just how close so many of those idioms were in the late Fifties and eary Sixties.
"Yeah, that's what I like about that era because in what we think of as the roots of American music they really very blended at that point in history and they hadn't even been categorised yet. You hear a lot of the gospel in a lot of blues.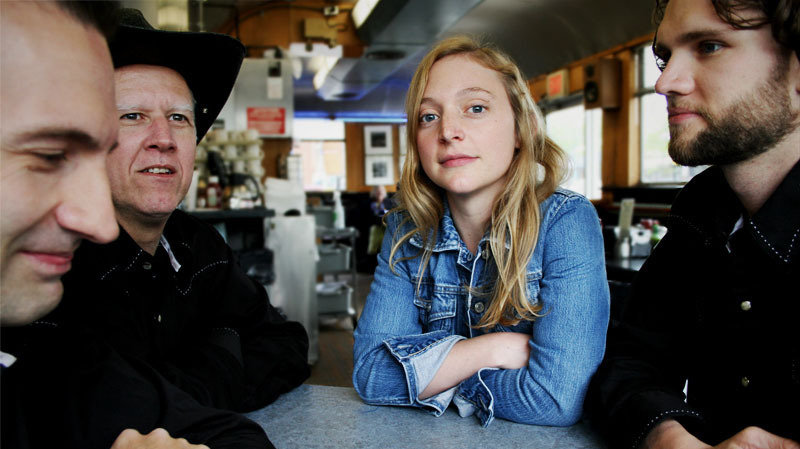 "Howlin' Wolf was the first I heard sing that song and he's my great blues hero and in my opinion one of the best singer who has ever graced the planet. If I could ever emulate Howling Wolf I'd be . . ."
Seven and half feet tall?
"Oh yeah, and I think he was, he was gigantic and I think he gargled with razor blades every day. So raw.
"But since I can't even come close to imitating him in a way that made that song easier, I just tried to sing it as if I'd written it and it was my song."
We agree that some of the allure of the old blues singers is – in an age where we get the Twitter feed from an artist before the music – that there's something mysterious about them as people.
"It's true, these days we have so much informaion about an artist before we hear them that we kind of know how we are going to react to them. But there are so may blues artists who are amazing but who are complete mysteries and maybe only did a few rcordings.
"And on many recordings they mention the personnel and it is 'Unknown' on guitar.
"That 'Unknown' guy was everywhere!"
Eilen Jewell and her band play the Tuning Fork in Auckland on June 2