Graham Reid | | 4 min read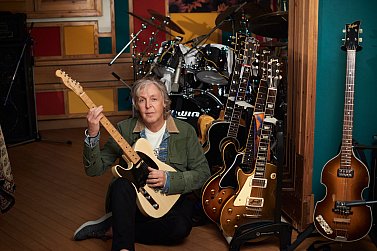 From time to time Elsewhere will single out a recent release we recommend on vinyl, like this one . . .
.
Paul McCartney could always talk up a good album in advance of its release, although the music itself was often uneven.
He'd do an exclusive interview in which he'd drop Beatle and George Martin anecdotes, but generally not say much other than to mention a few pointers about the impending album.
Fortunately he's given up suggesting that the famous lost Beatle track Carnival of Light may see release.
For his last album Egypt Station of two years ago he alluded to a kind of concept where the songs are different stations, but as we noted in our review "that's hard to discern other than in the most conceptual reading of 'a concept album' ".
This time out, for his McCartney III, the talk of course is of this lockdown album done at home, his home being a rather expensive state-of-the-art studio in Sussex where he has the Abbey Road mellotron used on Strawberry Fields Forever.
The discussion around the album will be how it links back to McCartney (home recordings done after the Beatles broke up) and the more ambitious McCartney II (home recordings done after Wings broke up).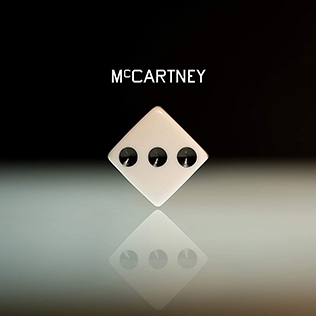 McCartney has also been saying in a couple of interviews – a cursory one with Loud and Quiet magazine, a better one for Uncut after years of giving Mojo the time – that he enjoyed the spontaneity of the time off the road.
And certainly, although this album is polished just enough, there does seem to be that attitude about much on McCartney III which includes ballads alongside simple rockers like Find My Way – with a strange breakdowns to add extra texture and interest – which might have come from Back to the Egg but has an edge of paranoia for the Covid moment: "You never used to be afraid of the days like these, but know you're overwhelmed by your anxieties . . . "
There are a few such serious moment here, alongside the nasty, reductio-rocker Lavatory Lil which might have sat alongside Lennon's Polythene Pam on Abbey Road and is payback on someone who clearly pissed hm off.
The opener Long-Tailed Winter Bird is an enjoyable one-man jam of the kind the multi-instrumentalist could make in his studio where he can loop and overlay. It adds little to the sum of human knowledge but as an opener it sets you up for an album which goes off in different directions and therefore has a careless but quietly crafted quality.
Slidin' is a rock monster with an ear-scouring guitar riff, Seize the Day is a lesser vessel shaped in the studio into slow power pop and on the unmemorable Women and Wives (on piano) he errs towards a bluesy baritone.
McCartney's acoustic ballads are always of interest.
Here, Pretty Boys ("look into my lens, give me all you've got . . . objects of desire . . . they're gonna set your world on fire") is among the best because it marries acoustic guitar with a repeated electric figure on a lyric which appears to have a target and maybe also a message of warning to a young woman: "They can talk but they never say much, strike another pose . . . Hey the camera loves you . . ."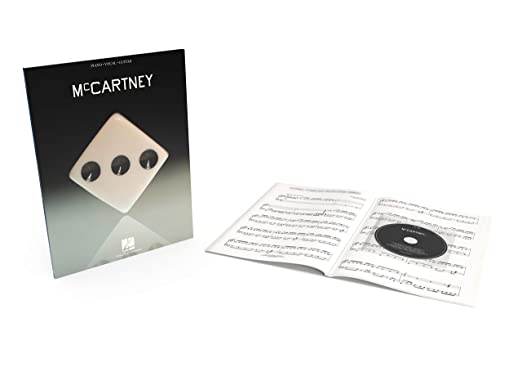 Kiss of Venus – perhaps a reference back to Linda, "two passing planets in the sweet summer air" – has a beautiful, almost classically Anglo-folk guitar part and melody.
By all accounts the final track Winter Bird-When Winter Comes dates back to a Nineties session with production by George Martin and was recorded at the time of Flaming Pie. It's a pastoral reverie in which he looks back at that retreat to the country for relief, quiet and vast amounts of alcohol as he dealt with the break-up of the Beatles.
Here he sings of fixing the fence and laying in supplies for winter. It might seem slight but it's also rather lovely in that effortless way McCartney sometimes has.
Deep Deep Feeling is the standout: an eight minute piece which shape-shifts melodically over the most minimal of beats, has a seductive falsetto part and an ethereal guitar solo which is spare but emotional and precise. It is about the deep feeling of "when you love someone so much you feel your heart's gonna burst".
It's much more interesting and convincing than those bare words on the page suggest.
Even the line "it's still okay to be nice" on the typically Macca makeweight Seize the Day rings true from the 78-year old.
Half a century on from his announcement of a post-Beatles career with the lowkey McCartney album, Sir Paul – who has long had nothing to prove to anyone – sounds like he hasn't run out of ideas yet.
And although this doesn't have the edgy experimental nature of his Fireman projects or even McCartney II, this is another McCartney album where there is just enough of interest to make it worth tuning in for, even just to hear what he's been getting up to this year.
Perhaps the most interesting thing about McCartney III is that here is a man who most critics have (rightly) said requires an editor or foil to constraint his most sentimental tendencies.
But here, with none of that, he is remarkably consistent.

.
You can hear this album on Spotify here. This album is available on limited edition blue and black vinyl through JB Hi-Fi stores here.
.
Elsewhere has a considerable amount about Paul McCartney starting here.
.