Graham Reid | | 4 min read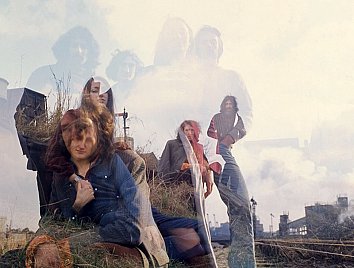 To be honest, the British folk-rock band Trees never meant anything to me during their brief heyday of just a few years -- and one further album -- after their 1970 debut The Garden of Jane Delawney.
In fact, the only time they passed my sight (and not even hearing at the time) was with the cover of that second album On the Shore on which a young girl is freeze-framed spinning a stripe of water.
It was even later when I found out that striking image was the work of Hipgnosis – mostly known for Pink Floyd albums – and shortly after I actually heard the album.
In my world back then, with a few rare exceptions-- Davy Graham, a little Pentangle and Fairport Convention, a generous serving of Steeleye Span and the usual suspects; Drake, Jansch, Renbourn et al – British folk had not been my thing.
The artists always seemed arrogantly superior to what moved me.
My attention was taken by loud rock bands, psychedelic music, jazz from across the spectrum, ridicuously enjoyable pop music and . . .
Finger-in-the-ear, hey nonny-nonny folk (a cliché, but folk purists dealt in the same when they disparaged "electrickery" rock guitars) just seemed to be straining for effect and some notion of authenticity.
So Trees passed me by until they'd been gone for the best part of a decade.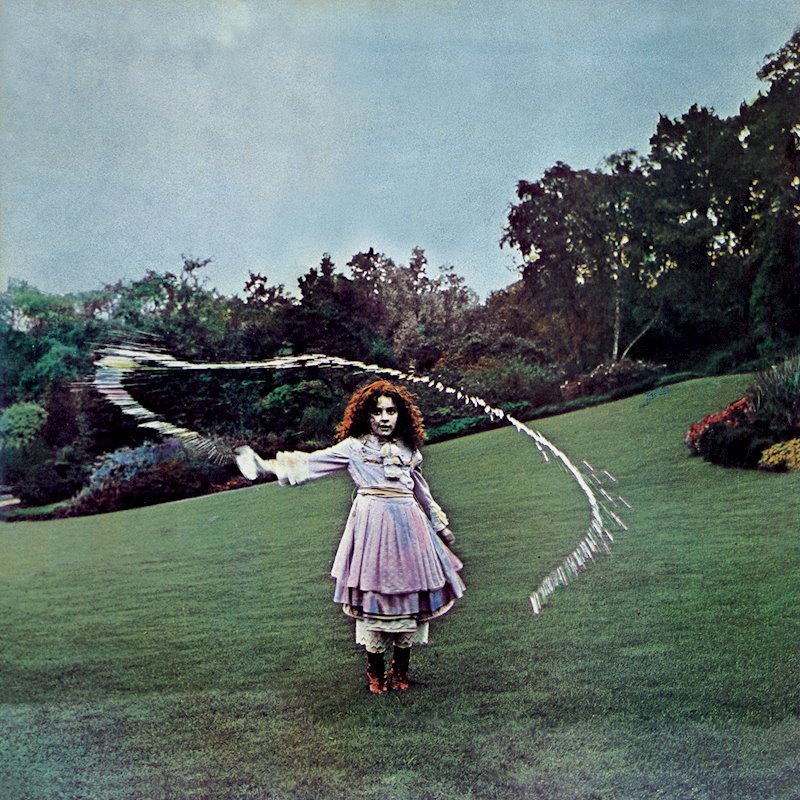 But their On the Shore impressed immediately for its extended psych-folk sound on mysterious material like Murdoch, the seven and half minute Streets of Derry, the 10 minute-plus take on Sally Free and Easy in which you can discern some North African styles . . .
It wasn't just the interweave of electric guitars by David Costa and Barry Clarke but the keening, often ethereal vocals of Celia Humphris.
By then, the band had been long gone and, in the days before the internet, information about them was scarce.
So it was just the music which got to me, and it was as easy to discern American psychedelic influences (Country Joe and the Fish, Quicksilver Messenger Service, Jefferson Airplane et al) in their palette as the usual Anglofolk tropes.
Half a century on and Trees get their time in the spotlight again with a four-CD box set which scoops up those first two albums and adds two further discs of remixes, demos, unreleased material, and a few tracks from their short reformation in 2007 (plus guitarist Costa and bassist Bias Boshell's 2018 appearance as the On the Shore Band).
It's a lot of Trees – too much for most to buy into – but selective listening confirms that here was a band which was as much of its time as just a little ahead of the game in the British folk scene.
As Rob Young noted in his excellent Electric Eden: Unearthing Britain's Visionary Music, "Trees were lopped off before achieving their full height".
Certainly Fairport Convention (and Trees' immediate contemporaries Steeleye Span) were heading down a similar path, but it is Trees' departure from electrifying British folk songs and into the West Coast rather than the West Country which sets them apart.
Young again: "Barry Clarke was a formidable Richard Thompson-influenced electric guitarist whose arsenal of feedback and effects shepherded older ballad like Glasgerion and She Moved Through the Fair [both on their debut album] much further into organic rock pastures than Fairport ever ventured."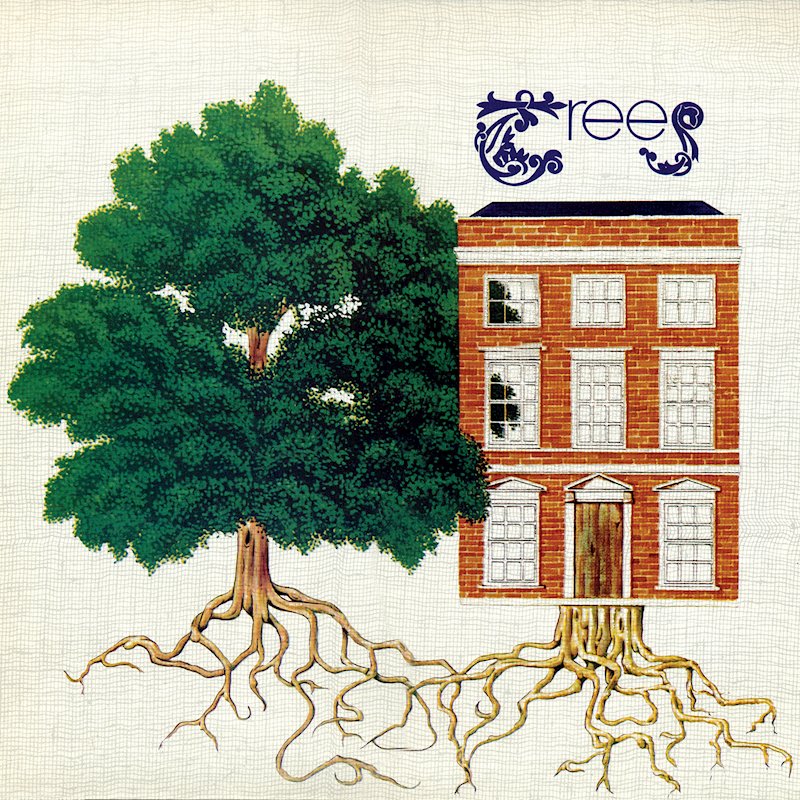 That debut The Garden of Jane Delawney is more firmly grounded in the Anglofolk tradition with older ballads (albeit given their particular folk-rock twist) but for much of the On the Shore album you'd be forgiven for locating them in San Francisco as some ex-pat Anglo-folk band living it up with Grace Slick.
Humphis' delivery can have a dramatic quality (Fool) as befits someone who had studied opera and drama but by all accounts wasn't too familiar with British folk when the band was founded in '69.
Yes, their pre-Americana take on the ancient Little Sadie (as recorded by Dylan on Self Portrait that same year) doesn't work, but when the band stretches out and Humphris deploys that high and sometimes a strangely widdershins voice (as on Polly on the the Shore), Trees were rather special.
But then, they were lopped off by public indifference, despite the support of John Peel (then in his alt.folk phase and embracing Tyrannosaurus Rex etc).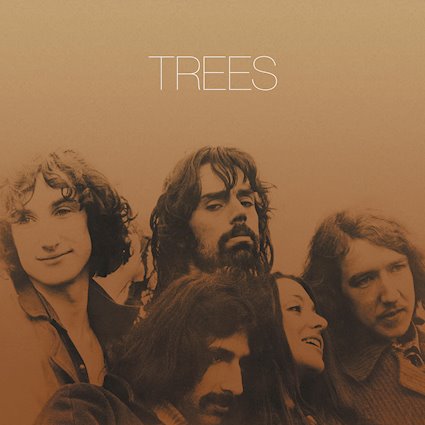 What happened to the individual members after that is something you can discover for yourself: but Barclay James Harvest, the Moody Blues, Elsewhere cult favourite Dodson and Fogg, artwork for the posthumous Beatles . . . and "mind the gap" on London's Northern Line all figure in the subsequent story.
Even the demos are of more interest than you might think (more Anglo-folk than Ashbury) but here was a band – at the time of Strawbs, Magna Carta, Pink Floyd, Incredible String Band, Amazing Blondel and folk-rock Donovan – which looked beyond Albion's pastoral and hindsight psyche-folk to America's urgent and immediate-present and day-glo psychedelic rock.
Me? I missed 'em 50 years ago and came woefully late to their game.
But there's not a finger-in-the-ear, hey nonny-nonny folk thing here.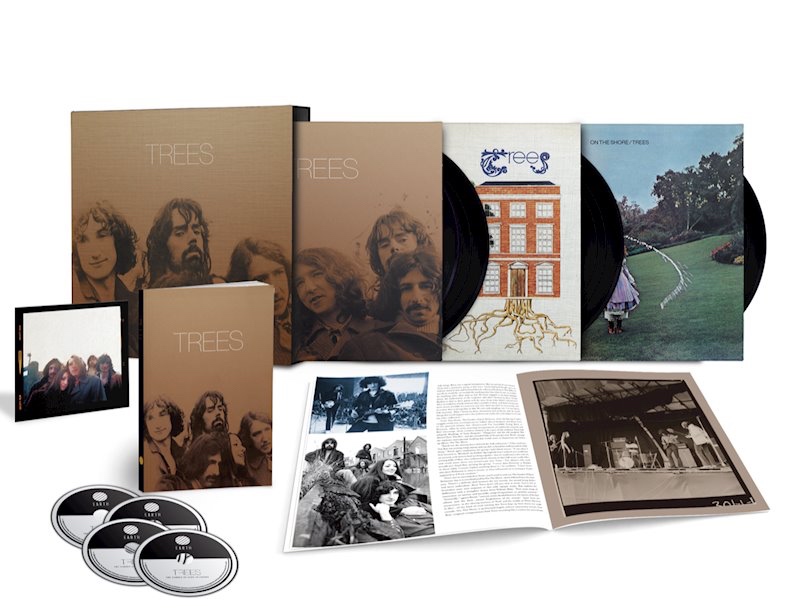 Check out their '69 demo of Pretty Polly which changes musical lanes and drives on another side of the road, and their Great Silkie for the BBC, neither of which would not have confused their Deadhead/Fillmore West cousins . . .
And the 2007 recording of Black Widow: take the tab, relax and ...
Trees?
Who knew?
Not me.
Until now.
.
You can hear Trees in their entirety at Spotify here
.
The Trees' box set or the two individual studio albums separately are available through Fire Records in the UK.