Graham Reid | | 2 min read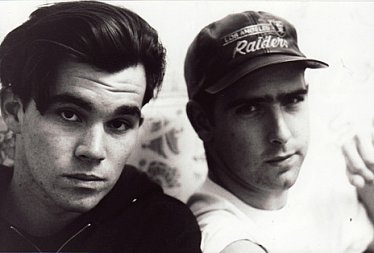 Every now and again tribes face off on the field of battle to establish supremacy, or at least to stake their claim on the ground.
Turntablists Vs guitar bands; rappers Vs singers; home-recording electronica boffins Vs those slugging it out in clubs and pubs; punks Vs just about everyone . . .
When hip-hop arrived there was considerable resistance from mainstream rock artists and audiences (it wasn't "music", apparently), and a mainstream radio station – once in the vanguard of playing music for young people – went with the slogan "no rap, no crap" for a while.
The truth is however that the genre wars are most often fought by those least close to action: the musicians – of whatever persuasion – can quite quickly find common ground.
Witness this album pulled from the shelves at random for consideration.
Auckland's MC OJ and Rhythm Slave – Otis Frizzell and Mark Williams – were quick off the mark in the Eighties because hip-hop was the music they grew up with and loved.
And championed.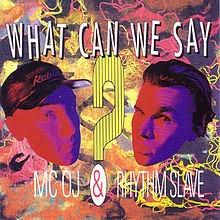 They were inner-city (actually suburban) white boys who were still at school when they started and they liked the energy and excitement of hip-hop culture: graffiti, turntables, rapping and break-dancing.
This, their sole album, came out on Murray Cammick's Southside label (run in tandem with his rock label Wildside) but what is noticeable is what a collective spirit is at work.
The hit Money Worries, for example, featured the screams of that self-confessed big shouty boy from the North Shore Mikey Havoc of the hard rock/hair metal band Push Push.
Money Worries
But elsewhere were other collaborators: Bobbylon (Hallelujah Picassos), Teremoana Rapley (Upper Hutt Posse, Moana and the Moa Hunters) and in the small print as co-writers Paul Casserly and Mark Tierney (Straw People).
Here too was George Hubbard (manager of UHPosse) getting co-writing credits, DLT, Greg Johnson, Fiona McDonald . . .
A notable feature of hip-hop culture – especially so in this country – was its collective spirit. As an emerging, outsider genre it brought like minds together to be supportive of each other.
On this album they celebrated their chosen genre (Joined at the Hip-Hop with Bobbylon, Rhythm Business), Positivity (which samples from That's the Way I Like It by KC and the Sunshine Band), Doc Martens (recorded at 95bFM, the weakest cut) and Marijuana, and dedicated it to "all the New Zealand Hip-Hop artists and Irie Rhythm Maniac, keep the Spear Burning".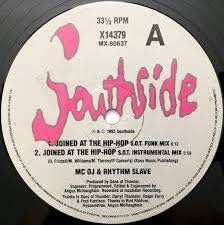 Yes, at this distance it may sound a little thin and every now and again – as on the socially responsible Body Rhymes/Protect Yourself about using condoms – you might think "was that Flight of the Conchords then?".
But it's actually a lot of fun (check the lyrics of Positivity) and – as with UHPosse – they found kindred ideas in reggae (the smoky skank of the six-minute Sway Like This, the broody mood and groove of 10.55 with Johnson's night-time trumpet).
There's a knowing adolescence throughout too.
With the duo's rhythmic flows and some of the music behind them pulled together by clever Casserly and Tierney (plus guests), this was an enjoyable, melodic and cleverly crafted hip-hop album which stands up well, three full decades after its release.
You can check it out at Spotify here, and you should.
It's a keeper even now.
.
Elsewhere occasionally revisits albums -- classics sometimes, but more often oddities or overlooked albums by major artists -- and you can find a number of them starting here