Graham Reid | | 1 min read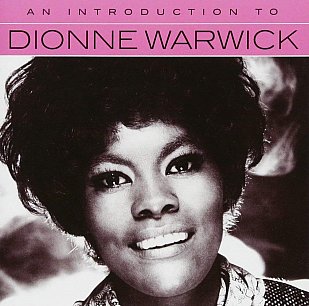 Yes, she was sometimes a little flaky (adding an "e" to her surname at the recommendation of her astrologer, infomercials on the Psychic Network) and sometimes had a troubled life (marriages, big problems with the tax department).
But at her peak in the Sixties – and in truth often enough since then for her to always be of interest – Dionne Warwick was a sophisticated singer and interpreter who was gifted great material by Hal David and Burt Bacharach.
Their songs in her hands became classics: Walk On By, Anyone Who Had a Heart, I Say A Little Prayer, Message to Michael, Trains and Boats and Planes, Do You Know the Way to San Jose, I'll Never Fall in Love Again . . .
She also had a hit with the theme from the movie The Valley of Dolls which was written by Andre and Dory Previn . . . and in the mid Seventies when she'd stopped working for/with Bacharach-David a hit with the Spinners, Then Came You.
A complete collection would include her later Latin-influenced songs and material from the Great American Songbook which were much more recent.
But this 10-song single disc bills itself honestly as just an introduction, and all of the above-mentioned songs are on it.
And what classy songs, arrangements and interpretations they are.
.
As expected there are dozens of Dionne Warwick albums at Spotify -- old, new, various collections and so on -- but not this specific one. However you can begin your (re)discovery of her here.
.
Elsewhere occasionally revisits albums -- classics sometimes, but more often oddities or overlooked albums by major artists -- and you can find a number of them starting here.
Usually we pull out records but given our collection is in lock-ups after the floodingwe will sometimes resort to random CDs like this one.