Graham Reid | | 4 min read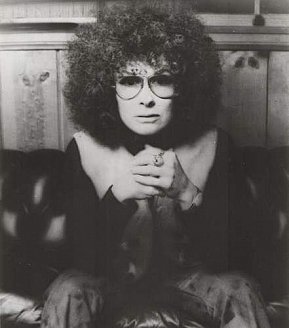 Any number of women artist from the Sixties and Seventies – Vashti Bunyan, PP Arnold, Doris Troy and others – have undergone a career revival or rediscovery in recent years.
But Dory Previn – who died in 2012 aged 86 – still seems to be overlooked.
Could it be because she wrote lyrics which even by today's hip-hop and r'n'b standards would be considered confrontational?
Her album On My Way to Where – written after her marriage to conductor/composer Andre Previn broke down (he had an affair with Mia Farrow whom he subsequently married, she after Sinatra and before Woody) – was as excoriating as Lennon's Plastic Ono Band album of the same year as she dissected childhood abuse (With My Daddy in the Attic) and targeted Farrow (Beware of Young Girls).
Born Dorothy Langan, she had a volatile and challenging life: her father had psychotic episodes and was violent; she left home and became a chorus-line dancer, an actress (she was very beautiful); had a brief marriage; did odd jobs and all the time wrote songs.
She got a job writing lyrics at MGM during the halcyon days of musicals in the late Fifties, met and married Andre Previn (both were in their Thirties, both out of previous marriages) and their work was performed by Sinatra, Judy Garland, Rosemary Clooney, Bobby Darin, Doris Day, Matt Munro . . .
However she suffered an emotional breakdown and was hospitalised, then later when he took up with Farrow (who was pregnant to him) Dory went into a serious decline and was treated with electroconvulsive therapy.
Shock treatment.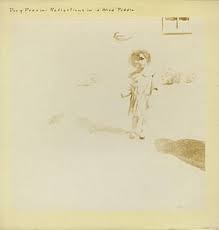 Before that her songs had been breezy and light as befitted the movies they often appeared in, afterwards she went deep into herself and therapy took her further down into the many issues which plagued her from childhood.
Her album On My Way to Where was like open heart surgery on the emotions set to music by some of the best musicians around, many from the Wrecking Crew, like bassist Carol Kaye , Herb Ellis, Dennis Budimir, Tommy Tedesco, Joe Sample, Buddy Collette and others.
It would be fair to say there were few other albums, if any, like it at the time. Or since.
Her follow-up Mythical Kings and Iguanas was perhaps her best known album (again with a remarkable cast of musicians) but our attention has lighted on her third album Reflections in a Muddle Puddle because it came off the shelf at random for these pages.
First let it be said that although she shared the time with Joni Mitchell, Joan Baez, Diana Ross and other women, Dory Previn is unlike any of them.
Indeed unlike anyone.
Some song titles from this album might help make that point, they sound more Zappa than Ronstadt: The New Enzyme Detergent Demise of Ali McGraw; The Talkative Woman and the Two Star General; The Altruist and the Needy Case . . .
And the second side has its own title, Taps Tremors and Time Steps (One Last Dance with My Father) with songs such as The Earthquake in Los Angeles, The Final Flight of the Hindenburg (which describes the glory of the flight and ends with "Oh God, it's burst into flames!"), The Air Crash in New Jersey, Aftershock . . .
Welcome to Dory Previn's world which on Reflections in a Mud Puddle opens with a kind of breathless showtune-cum-warning on the cabaret-styled Doppelgänger: "If evil is ever done, you'll know it's him who did it . . . he hides inside the shadows watching children in the dark . . . I saw him on the sidelines when stones were thrown at the Jews and marching in Montgomery pretending that he cared . . . he was in the crowd at Dallas at the close of Camelot . . . last night I found obscenities scrawled across my wall . . . the most immoral damned insulting thing of all . . . I noticed his handwriting was identical with mine".
The Ali McGraw song – which pokes at that actress' beautiful deathbed scene in Love Story – opens with "mine was a Wednesday death . . . I gave up and died and nobody cried" and ends with a joke "so it goes and nobody knows I am non-biodegradable".
With a woozy jazz backdrop, Dory Previn here seems closer to Randy Newman than any of her other peers.
And she does on the piano bar ballad Play It Again, Sam: "Take me back to good old World War Two . . . the world was simple then . . . we knew the bad, right was right . . . I just can't make today far as I can be from World War Three . . ."
The Talkative Woman/General song is her seductive, one-sided conversation in which she speaks of literal red and gaping wounds as he tries to get away from her.
It too is an anti-war/Vietnam song, both being sold as gentle ballads.
The second side is a song cycle replete with death (notably her father's) and disaster, but again all wrapped up in clever and beautifully arranged songs, although the emotion is barely beneath the skin.
Maybe this is why Previn has yet to be rediscovered? Too dark, too personal, too many scalpels going into her soft flesh.
She's not a comfortable listen if you engage with the lyrics, although listened to across a crowded room or at a sophisticated dinner party she could pass almost unnoticed as enjoyable background music.
Dory Previn rarely gets mentioned in any general music encyclopedias although an old British one noted "all her albums [after Mythical Kings] expressed a naked sensitivity laced with traces of wry humor, with Previn recognised as one of the world's more unusual and expressive songwriters".
But largely unheard these days.
Unless you have her albums and pull one off the shelf at random?
.
Dory Previn's key albums are at Spotify, this one here
.
Elsewhere occasionally revisits albums -- classics sometimes, but more often oddities or overlooked albums by major artists -- and you can find a number of them starting here.