Graham Reid | | 3 min read
As endearing as it is idiosyncratic, as brilliant as it is bonkers, Yoko Ono's 2013 album Take Me to The Land of Hell (with the Plastic Ono Band) mostly served to remind what a unique artist she has always been . . . whether you like what she does or simply never listened.
After the forgettable aural postcards with her husband John Lennon in the late Sixties when they were clowns for headlines and world peace, she emerged with the extraordinary, visceral, sensual and astonishing Yoko Ono Plastic Ono Band album in '70. It has long been an Essential Elsewhere album.
Thereafter followed Fly ('71), Approximately Infinite Universe ('72) and Feeling the Space ('73), all of them – especially the first two – worth hearing.
Then things fell apart: Lennon was shot, she pieced together a life and some recordings (Season of Glass in '81 and It's Alright in '82) but her music career – if she ever really had one – crashed and burned with the dire, Bill Laswell-produced, guest-heavy Starpeace (good single and video in Hell in Paradise though) in '85.
She retreated from recording for a decade and returned with excellent and innovative Rising ('95). A year later the Rising Mixes album arrived with Ween, Tricky, Thurston Moore, Adam Yauch and others remixing her material.
What that latter album – and the subsequent Yes, I'm a Witch – proved is that Ono's material really lent itself to remixes.
On Witch, the remixers included Peaches, Le Tigre, DJ Spooky, Apples in Stereo, Flaming Lips and others.
Her collaborators and co-producer probably realise her voice is going to either be the commanding focus (when she screams and yelps) or a distraction (when she wobbles through ballads) so they nail down the bottom end of beats and some crosscut guitars or keyboards.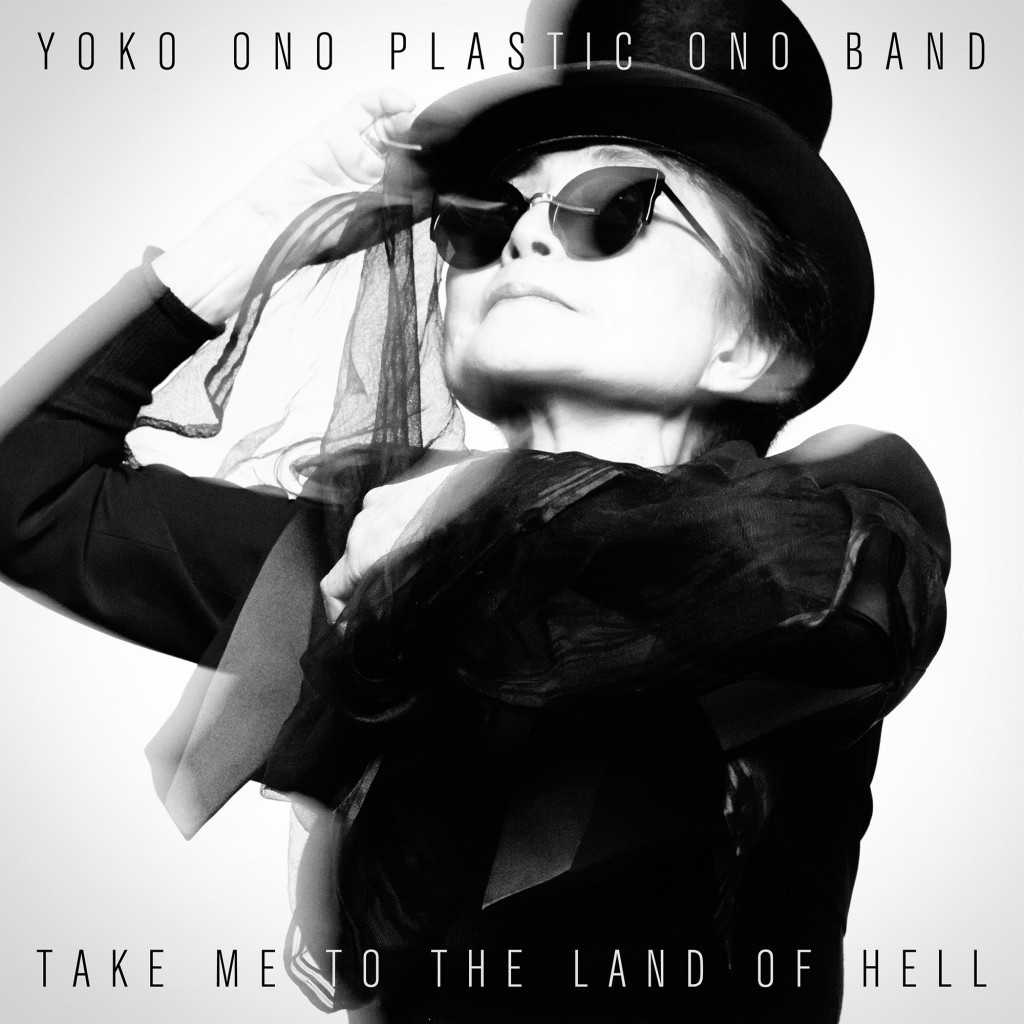 Take Me to The Land of Hell was a typical Ono album as it veered between raw emotions, her unusually refined poetry about Nature and simplistic utopian politics, ballads sung in her quivering voice (she was 79 at the time) and – as had been the case from Feeling the Space onward – a huge cast of supporters, among them her son Sean who was now Plastic Ono Band's musical director/multi-instrumentalist and co-producer with Ono and Yuka C Honda.
As Rolling Stone observed, "Guesting on a Yoko Ono LP has become like getting cast in a Woody Allen film: an artistic validation and New York City-branded right of passage. It's also clearly a hoot".
That last reference might be to her musical hall hoofer turn on the Thirties-styled Leaving Tim with honky piano by Thomas Bartlett, a style she often adopted.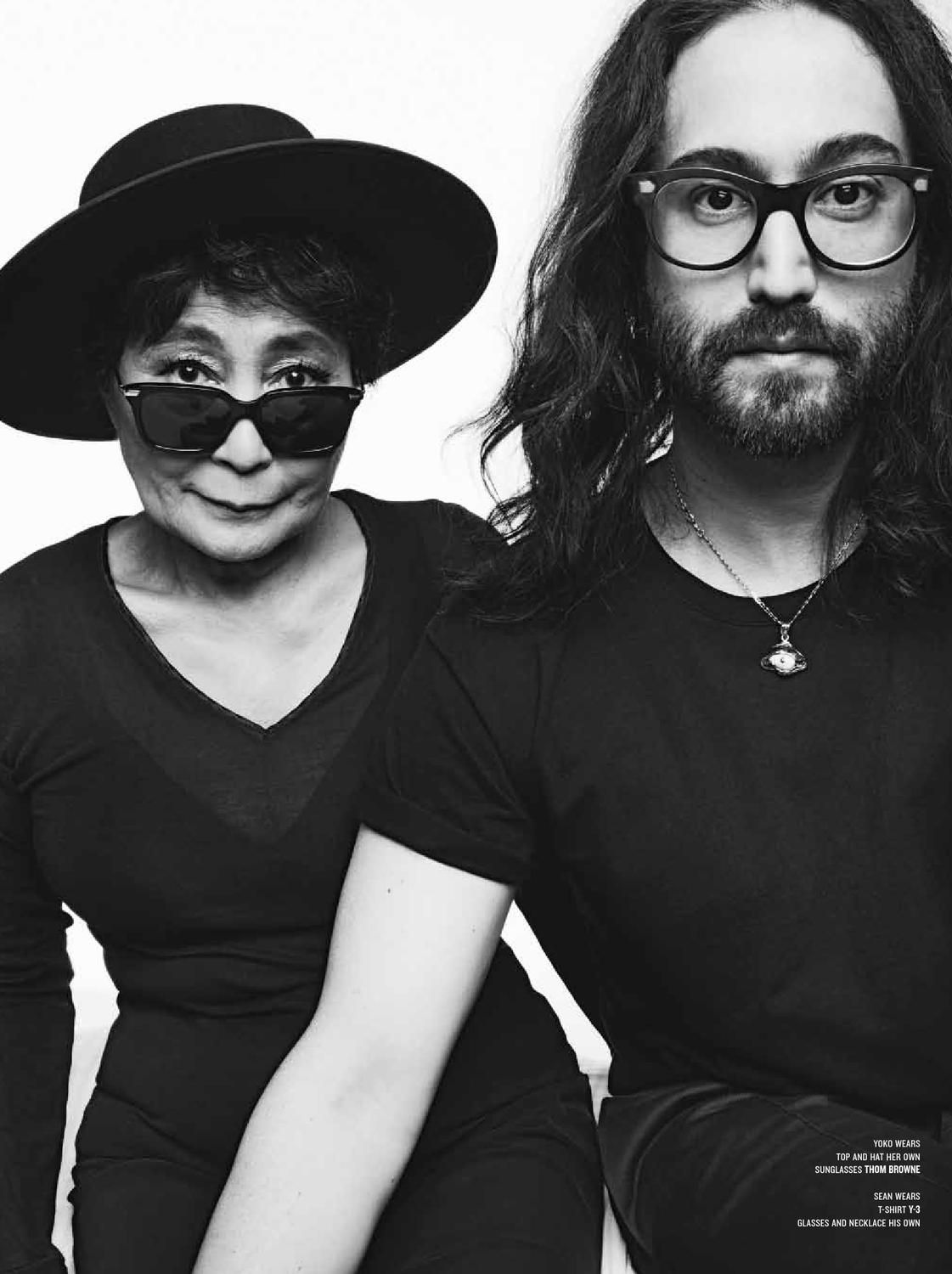 Among the players are guitarists Nels Cline, Lenny Kravitz (on drums), Beastie Boys Adam Horovitz and Adam D (beats and programming), cellist Erik Friedlander (who also did the string arrangements) and more . . .
It opens with what could be birds shrieking, her shrieking or something akin to Bernard Herrmann's stabbing strings Psycho but then winds down into her spoken word Moonbeams over a gentle landscape of guitars and synths before it explodes into thrilling guitar thrash and her agonising yowl: "My heart is ruminating your sweet words, while my hands are skinning birds . . ."
And Cheshire Cat Cry which follows is a dense funky thump with Kravitz and Sean on guitar which sonically reaches right back to her Plastic Ono Band album: "We the expendable people of the United States hold these dreams to be self-destructive . . . stop the violence, stop all wars".
Much of this album is truly avant-rock mixed with staccato dance (Tabetai which begs a remix) but there's also humour here. On Bad Dancer with those Beasties she giggles about being lousy on the dancefloor but "when your heart is dancing your mind is bouncing" and again you can hear a remix coming at you.
Although none from this album appeared on the remix album Yes, I'm a Witch Too three years later.
Still, there's time . . . even for a 86-year old who has no qualms about creating challenging avant-guitar rock, electro-dance songs (7thFloor which is a less aggressive sliver from the Walking on Thin Ice template, the brittle grind of Shine Shine), deep and dark mood-funk (the disconcerting Little Boy Blue Your Daddy's Gone), piano ballads (the dramatic title track), seemingly kissing off a new lover with a spring in her step (Leaving Tim) and having a painful orgasm.
On the challenging, flawed but memorable Take Me to The Land of Hell the singular Yoko Ono didn't resile from being exactly who she always was.
Uncategorisable.
Elsewhere occasionally revisits albums -- classics sometimes, but more often oddities or overlooked albums by major artists -- and you can find a number of them starting here
You can hear Take Me to The Land of Hell at Spotify here.