Graham Reid | | 3 min read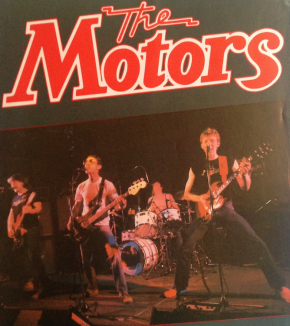 You gorra feel sorry for the Motors.
Although owing a debt the genre, this British band weren't really "pub-rock" in the manner of, say, Dr Feelgood or Ian Dury's Kilburn and the High Roads.
They were more pop-rock – strong on melody, hooks and choruses – but they formed in '77 when the spirits of pub-rock and then punk were abroad.
Their origins had been in Ducks Deluxe who really were a hard-slog pub rock band but there was a convoluted and interesting journey which lead to the formation of the Motors by ex-Ducks Nick Garvey and Andy McMaster.
Garvey quit the Ducks in '75 and briefly formed the short-lived Snakes, a band with singer Robert Gotobed who would later form Wire.
When they split Garvey reconnected with McMaster and the Motors was born with guitarist Bram Tchaikovsky (Peter Bramall) and drummer Ricky Slaughter (Ricky Wernham).
Their debut album simply entitled 1 showed enormous power pop promise in the thumping chords of Dancing the Night Away (appropriately covered by power-pop rockers Cheap Trick 15 years later), post-Big Star riffery of Freeze and the pop-into-punk of Emergency.
The Dancing single did well enough and the album was produced by Mutt Lange.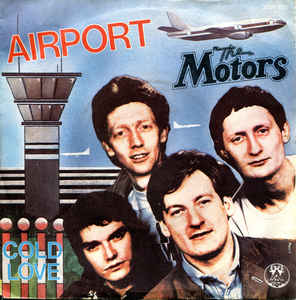 But it was their follow-up Approved by the Motors which was the make/break release, kicked off by the terrific keyboard-coloured pop single Airport (which sounded more akin to bands like Pilot than the Pistols).
It went top five in the UK and their quite classy self-produced Approved album was pure New Wave pop-rock.
The Motors were like an update of Badfinger (whose star was in the descent) and songs like Forget About You – another propelled by McMaster's keyboards – are just a slip away from bubblegum pop like White Plains' My Baby Loves Loving and some critics name-checked Sweet in regard the upbeat glam-rock songs like You Beat the Hell Outta Me and Breathless (which Cheap Trick might have also covered if they'd been so inclined).
But darker material like Do You Mind? seemed to explore a nasty streak of S&M torture ("I wanna squeeze you and break your bones, do you mind?") and placed them closer to the waggish cheeky pop of Nick Lowe (formerly of the band Brinsley Schwarz, and Schwarz himself had, perhaps not so coincidentally, been in Ducks Deluxe).
There's also the upbeat piano-rocker Soul Redeemer and the enormously likable power pop of Sensation.
You'd think with that successful Airport single, and other radio-friendly songs the album would have rocketed away. But it didn't.
Approved by the Motors choked: it entered the UK charts at 60 then disappeared the following week.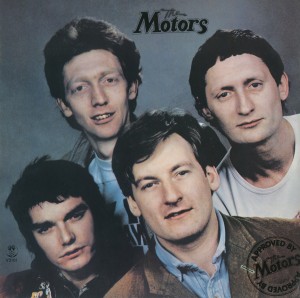 The strange story thereafter as Elsewhere recalls it went like this: When Virgin was baffled by this unexpectedly poor chart showing they commissioned some market research. Potential consumers in record stores said, "the cover", "they look ugly" and so on.
It was the album very few wanted to be seen to be buying . . . which is somewhat weird given what other covers people were carrying out: Slade, Sweet, post-punk and so on.
Word was that Virgin thought about repackaging it but the album was gone and the single has passed its shelf-life so the band just motored on to their follow-up Tenement Steps, produced with Jimmy Iovine . . . and which didn't feature them on the cover.
It sprung four UK singles but again stalled at the very lowest reaches of the charts there. By that time Tchaikovsky and Slaughter had quit anyway so McMaster and Garvey had used session players and . . .
That was it for the Motors.
A short but interesting career in British power-pop/New Wave, a polished single in Airport and an album Approved by the Motors which deserved a better fate.
Even now, because it is pop, it's worth a listen.
You can hear Approved by the Motors on Spotify here where there are a couple of additional tracks including Day I Found a Fiver.
In retrospect they probably felt that was their luckiest day.
It says much about Approved by the Motors that it appeared in the list of 20 Rock Albums Rolling Stone Loved in the 1970s That You Never Heard.
But now you have?
.
Elsewhere occasionally revisits albums -- classics sometimes, but more often oddities or overlooked albums by major artists -- and you can find a number of them starting here
.